At least 39 people have died after their boat capsized off the coast of Djibouti in East Africa. The UN migration agency IOM said 16 of the victims were children.
A boat operated by people smugglers which was transporting about 60 migrants from Yemen capsized Monday on its way to Djibouti. By Tuesday morning the death toll had risen to at least 39, according to the UN migration agency IOM.
The IOM's regional director for East and Horn of Africa, Mohammed Abdiker, said that the victims included 16 children. Fourteen people survived the incident, he added in a tweet. It was the second such tragedy in the Bab el-Mandeb Strait, which separates Djibouti from Yemen, in just over a month, according to the IOM.


Daily journeys
Each year, tens of thousands of young people from Somalia and Ethiopia make the dangerous journey through Djibouti and Yemen, hoping to reach Saudi Arabia or other Gulf states. During the COVID-19 pandemic, border closures have forced many migrants to turn back.
At the same time the IOM reported in March that it feared that as COVID restrictions eased, more migrants would attempt the crossing, raising the prospect of further tragedies.
Currently, according to the IOM, migrants are making the journey between Yemen and Djibouti in unseaworthy boats on a near daily basis. The agency said it did not know what caused the boat to capsize on Monday. 
Last month, smugglers on the route threw 80 people overboard in an attempt to stop their overcrowded boat from sinking. At least five people drowned. Two similar incidents last October resulted in the deaths of 50 migrants.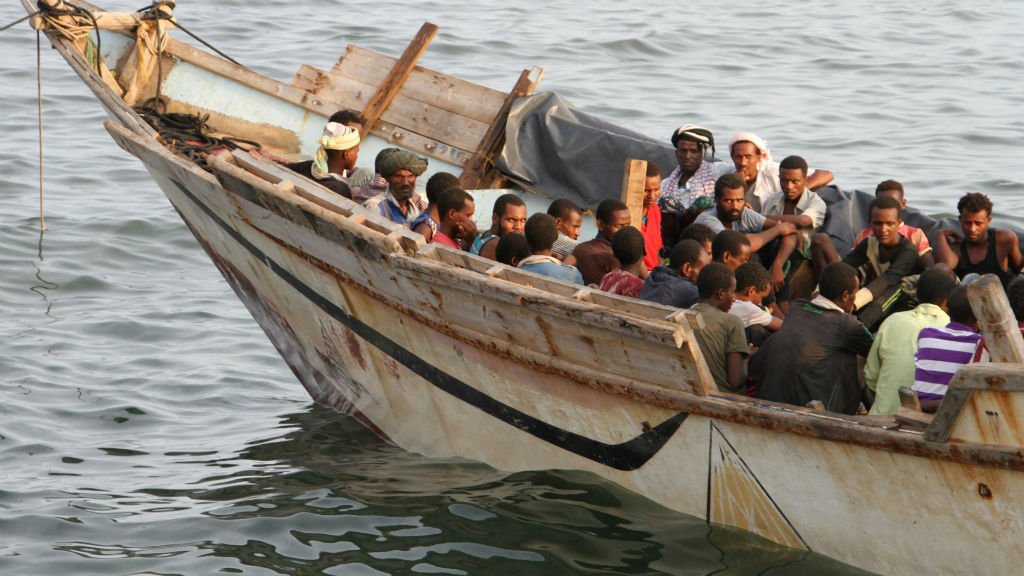 The number of migrants arriving in Djibouti is increasing, in spite of the dangers. In March, more than 2,343 migrants arrived from Yemen, according to the IOM, compared with 1,900 in February. Most were trying to head home to Ethiopia and Somalia. 
"The IOM is working with the Djiboutian authorities, the humanitarian community, and donors to end this suffering and save lives," IOM Djibouti Chief of Mission Stephanie Daviot said. 
Trapped in Yemen
Meanwhile tens of thousands of migrants from the Horn of Africa remain trapped in Yemen, according to the IOM. Many of them are living without access to food, shelter, medical care and security, while people smugglers demand large sums of money to facilitate their journeys home. 
The IOM says that more than 6,000 migrants in Yemen have been identified and registered for the agency's Voluntary Humanitarian Return assistance to get home. The IOM is calling on governments in the region to support increased voluntary returns for stranded migrants.
Also read: IOM urges funds to help migrants in Horn of Africa and Yemen