Spanish police say they have rounded up 20 people accused of smuggling migrants through Spain's overseas Ceuta enclave. The "organized crime group" is also accused of murdering four people who drowned during an attempted sea crossing in February.
Spain's National Police said Monday (April 12) they arrested 20 alleged human smugglers who were operating through Spain's Ceuta enclave on the Mediterranean Sea bordering Morocco.
On Twitter, police said the suspected smugglers were "responsible for a shipwreck that occurred in February in which 4 people died."
French AFP news agency reported the suspects are also "accused of trafficking migrants in rickety boats, each carrying between seven and 10 people, between North Africa and Spain."
Police said in a statement that the smugglers' victims were mostly underage Moroccans and were approached in Ceuta, according to AFP. "They then travelled the few kilometers to mainland Spain, paying an average of €2,500 apiece," AFP reported.
In an online statement, European law enforcement agency Europol said the arrests had taken place on March 29 with some 150 police officers who seized three boats, five firearms and cash, among other things. Aside from Ceuta, the bust, which involved six house searches, happened in the port cities of Algeciras and La Linea de la Concepción on Spain's southern coast near Gibraltar as well as in the capital Madrid.
Smugglers are frequently arrested inside and outside the EU for trying to bring migrants into western Europe in cars and trucks: Last month, Europol and German police dismantled an organized crime group suspected of smuggling migrants from Turkey to Germany along the so-called Balkan route.
Dangerous route
The autonomous Spanish cities of Ceuta and Melilla on Morocco's Mediterranean coast have the European Union's only land borders with Africa. Separated from Spain by the Strait of Gibraltar, they are therefore the only way to enter the EU from Africa without crossing the Mediterranean.
As such, they are a magnet for African migrants trying to reach Europe in search of a better life, despite migrants often getting stuck in either of the enclaves that fall outside the continent's Schengen area of free mobility.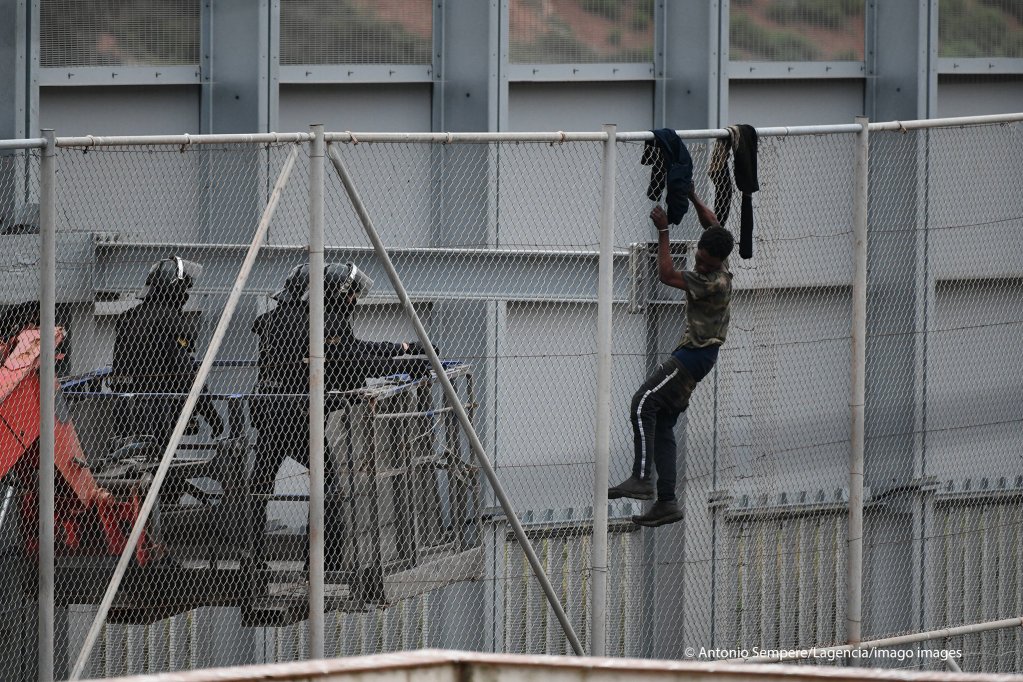 According to the latest UNHCR data, 240 people have arrived in Ceuta and Melilla this year (until April 4), a nearly 80% decrease compared to the same period in 2020.
Around one in 100 people who try to cross the western Mediterranean toward Europe perish, according to the International Organization for Migration (IOM), which says it has recorded more than 400 deaths since the beginning of 2020.
According to the IOM, total of 6,605 migrants have arrived in Spain by sea so far this year, more than half of whom reached the Canary Islands off Africa's western coast. Arrivals to the Atlantic archipelago started spiking late last year.
With AFP