Spanish and Moroccan authorities stopped around 60 migrants from crossing the border into the Spanish territory of Ceuta. According to local reports, it was the first such attempt in at least two years.
A group of about 60 people from sub-Saharan Africa tried to cross the fortified border between Morocco and the Spanish territory of Ceuta early on Tuesday morning, according to local media. El Pueblo de Ceuta said several migrants managed to climb the outer fence before they were stopped by officers of the Spanish Civil Guard and Moroccan security.
Guards said that about 150 migrants had gathered overnight near the perimeter on the Moroccan side, according to El Pueblo. At about 6 a.m. some managed to get over the first fence at a section at Finca Berrocal where concertina razor wire had been removed.
An online news service ceutaactualidad.com reported that it was the first time in at least two years that a large group of migrants had tried to breach the Ceuta border. It was also the first attempt since the installation of a new type of deterrent called "security comb" or "razor comb." According to Spanish authorities, no one was injured in the incident.
Parts of the Ceuta border fence have been replaced with a new ten-meter structure that combines bars, metal sheets, an anti-climbing fence and smooth cylinders up to a meter in diameter. The new barrier is intended to be more effective and less harmful, El Pueblo reported.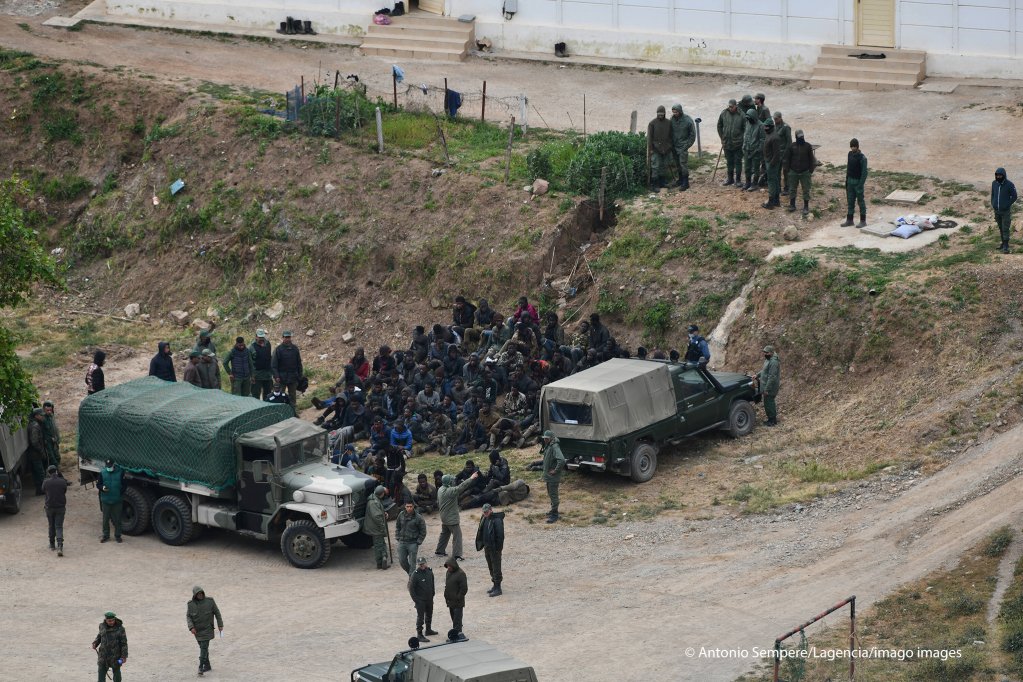 Fewer crossings
Melilla and Ceuta have the European Union's only land borders with Africa and hundreds of migrants have tried to enter Spain this way in the hope of being able to reach mainland Europe. 
Last year far fewer people attempted this route – in 2020 the number of irregular migrants crossing into Ceuta and Melilla was 1,757, 72% less than in 2019, according to the Spanish interior ministry. The downward trend continued in the first two months of 2021 when a total of 389 migrants entered the two territories, compared with 969 during the same time last year.
Also read: Dozens of migrants scale fences into Spain's Melilla enclave
With AP, AFP