A study from the Institute for Employment Research in Germany has found that female refugees face more obstacles to joining the job market than their male counterparts.
The number of refugees joining the German job market is on the rise and progress is being made. However, the obstacles facing women are more numerous than those for their male counterparts. That is what a study by the Institute for Employment Research (IAB) in Germany has just found.
The IAB study found that five years after receiving protection in Germany, 60% of men are working and just 28% of women. The burden of care which mainly falls to women played a role in determining whether women were entering the job market, the study found.
Children tend to live more than twice as often with women than with men. The study found that women with children under three years of age were 11% less likely to be in the employment market than women without children.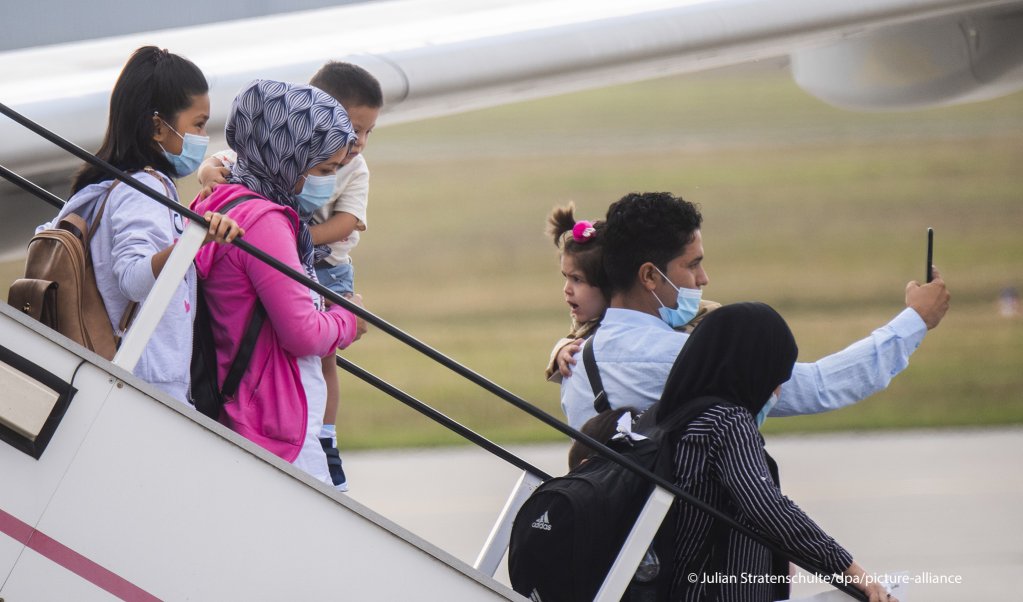 Recognizing qualifications and experience
Another problem facing many women was getting their qualifications and experience recognized in Germany. Many women who had worked in their own countries tended to work in the education and health sectors. Whereas men might more often have experience in industry. Some jobs in industry were more accessible even without fluent German language skills, whereas the women's jobs would require a much higher level of language fluency.
Yuliya Kosyakova, one of the study's authors at the IAB, explained that women often required "a much greater investment to be able to come back into the job market." The researcher added that it was important that on top of language and integration courses, the German authorities invest in adequate infrastructure for the whole family, so that children could be looked after so the women could get back to work.
The study was based on a series of questionnaires carried out with the IAB and the German Federal Office for Migration and Refugees (BAMF) and the German Socio-Economic Panel (SOEP) a research infrastructure which has been studying households in the country since 1984.
Study conducted over five years
The researchers looked at refugees who arrived in Germany between 2013 and 2016 and then asked them annually about their progress in Germany. Between 2016 and 2019, about 4,000 refugees took part each year.
Overall, the study found that about half of those refugees who arrived in Germany since 2013 were now working. However, not all of those people will be working in the professions they may have been trained in.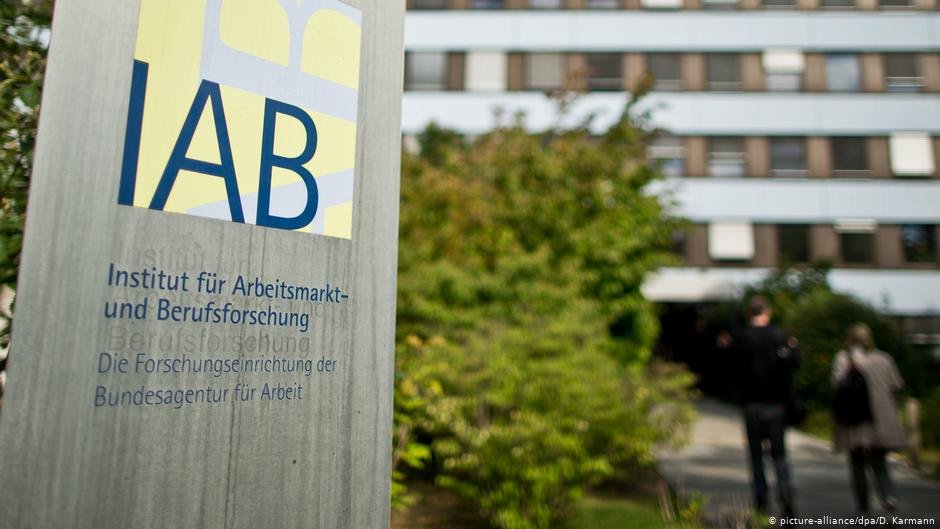 This was particularly true for refugee women -- their qualifications are often difficult to recognize in the very regimented German employment market, the study found. Interestingly, the study also showed that while men appeared to experience a steady improvement year on year with access to the job market, women saw a much less dramatic improvement from year one to four after arrival, contrasted with a sudden jump from just over 10% employment to around 28% in year five.
Part-time versus full-time
The study also noted that if you were to compare refugees in full time work, the differences between the male and female groups would be even greater. That's because many women tended to work in part-time jobs, whereas men most often would take a full-time position.
Researchers found that another factor at play in entering the employment market were the networks that refugees might be able to build. In 2020, a study found that refugee men tended to spend more time with Germans or people who had lived in Germany a long time than refugee women did. Therefore, the ability to build a network which might lead to work or help look after the women's children so they could find work was compromised, the study found.
Another problem facing all refugees was that many of them had undergone traumatic experiences before arriving in Germany. Either in their own countries or in transit. These experiences, found the study, could also have effects on their ability to find work both physically and psychologically. This also tended to effect women even more strongly than men.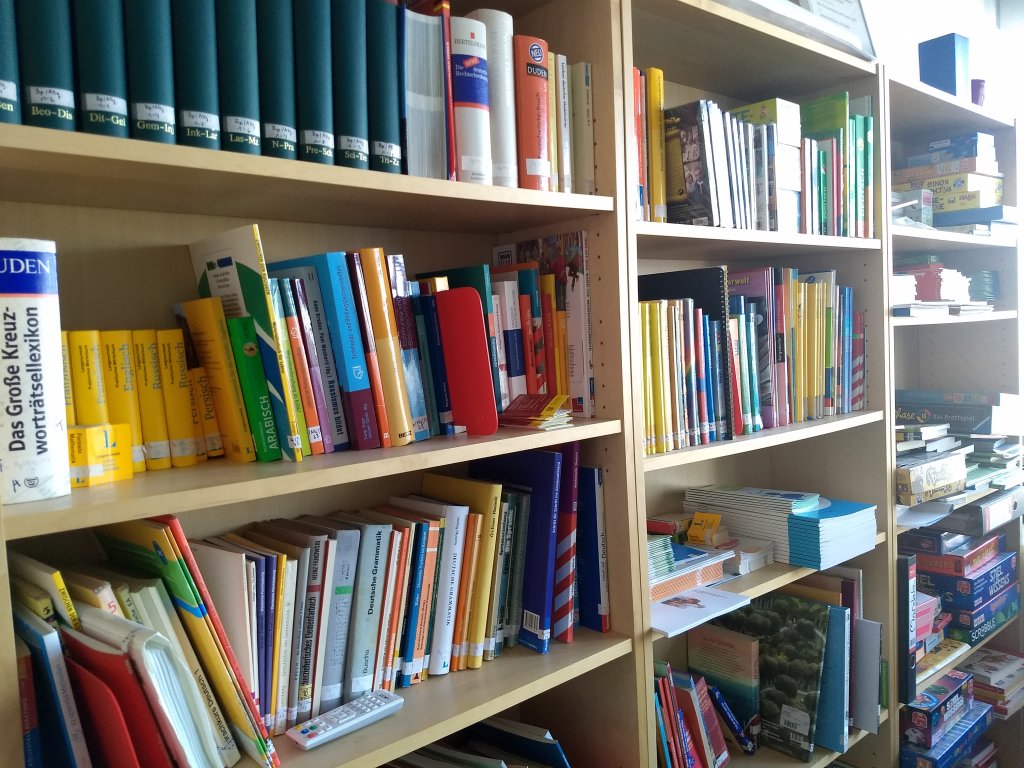 Educational levels played a role
Many refugee women also arrived in Germany with less education or professional training than their male equivalents. 27% of refugee women were in the lowest level of educational category compared to 17% of men.
However, the figures were more equal when it came to higher educational attainments. 10% of women and 11% of men possessed tertiary education but women's degrees and qualifications tended to be in education and health subjects which were more difficult to convert to the German employment market. In fact, 14% of men and just 7% of women applied to have their qualifications recognized in Germany. 7% of those men and 3% of those women who applied actually received the recognition successfully.
Interestingly, when women without children with similar educational levels and employment experience were compared to men, the women came out on top. Women without children tended to have more years of employment experience, an average of 12 behind them compared to childless men, an average of seven. However, the researchers say this is mostly explained by the fact that childless women tended to be significantly older than childless men.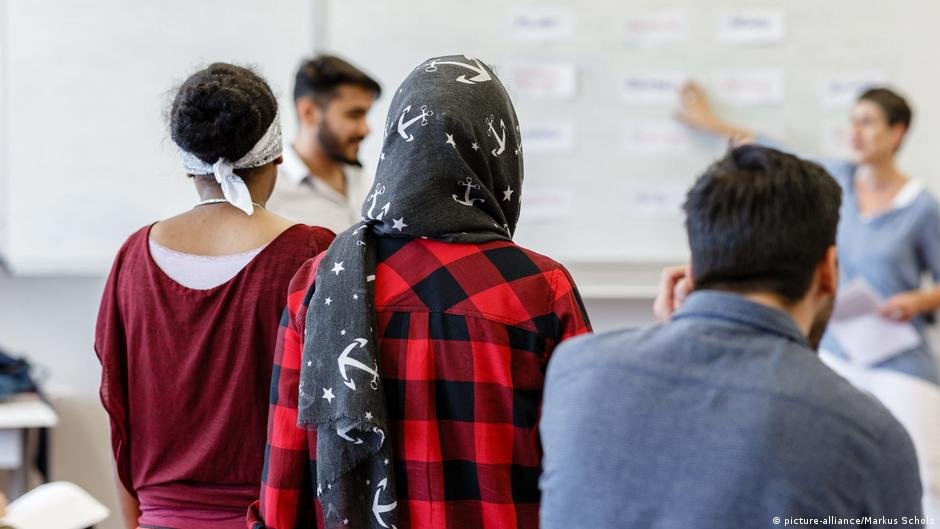 Integration and language learning
The researchers found that part of the employment problem could have its roots in when women and men began their integration and language courses. 66% of refugee men attended an integration course and only 49% of women. Women also tended to begin their language courses several months after men did. On average four months later, so women would start their language course on average 16 months after arrival as opposed to men's 12 months.
The IAB acknowledged that in general, "migration ends up draining the human capital" that refugees and migrants bring with them. The researchers recommended that more resources need to be put into enhancing that human capital by investing in German-specific qualifications and language learning as well as professional training courses and development.
The researchers said that looking carefully at family policy and making sure that refugee families had fast access to childcare would particularly benefit refugee women. A positive side effect of this might be that refugee women would start building networks via the childcare structures and therefore enjoy a faster integration into German society, according to the IAB.
This was because the researchers found that the more contact refugees had to Germans, the higher their chances of employment integration also were. They thought for refugee women, mentoring programs, access to professional consultancy and careers advice as well as help with network building would be particularly effective.
Easier access to health services to improve the health of all refugees would also improve the overall situation of refugees in Germany, found a study in the journal International Migration Review published in 2021.