Between 2018 and 2020, more than 18,000 unaccompanied foreign minors were registered in Europe. A journalists' collective called "Lost in Europe" says the children are at high risk of exploitation.
"Lost in Europe", a network of journalists which includes The Guardian, the Dutch broadcaster VPRO and Germany's RBB says that 18,292 unaccompanied refugee children and adolescents disappeared from state care across Europe between 2018 and 2020.
According to a report by RBB on the Lost in Europe investigation, Verena Keck, from the international children's rights organization ECPAT, says the actual number of missing migrant children is significantly higher. Keck blames the lack of a uniform Europe-wide system for registering missing persons. "This can have fatal consequences for children and adolescent, as they can get into exploitative situations and addiction," she said. "If nobody knows about these children… nobody looks for them."
RBB reports that one problem lies in the serious gaps that exist in the collection of national statistics. France, Denmark and Romania do not collect data, for example, while Bulgaria does not distinguish between accompanied children and young people traveling alone.
The European Commission (EC) is aware of the problem, according to RBB. Ylva Johannson, the EU Home Affairs Commissioner, says the EC has already signaled to member states that they should do more to prevent the disappearance of refugee children, including through better data collection.
German scandal
In Germany, authorities say most refugee children and young people who "disappear" come from Afghanistan, followed by Morocco and Algeria. Between 2018 and 2020, at least 7,806 unaccompanied minors were reported missing in the country – 724 of them have not been found.
The German federal criminal police office (BKA) admits to the gaps in its data. "Due to various problems, such as multiple entries due to different spellings of a name, missing papers … the figures are only approximate," the BKA website states.
Holger Hofmann, the federal managing director of the German Children's Fund, called the quality of German statistics a "scandal," RBB reports. "As far as we know there are no reliable figures at all, not even approximations, of how many refugee children are affected by multiple registrations or inaccurate data collection," Hofmann said. "These kinds of gaps obviously create opportunities for criminal networks."
In October 2019, the threat from criminal networks became tragically clear when 39 Vietnamese migrants, among them several youths, died in the back of a lorry which was smuggling them from Belgium to the UK.
Also read: 'Disappeared, run away, dead': How gangs trade Vietnamese children, and people, as goods across Europe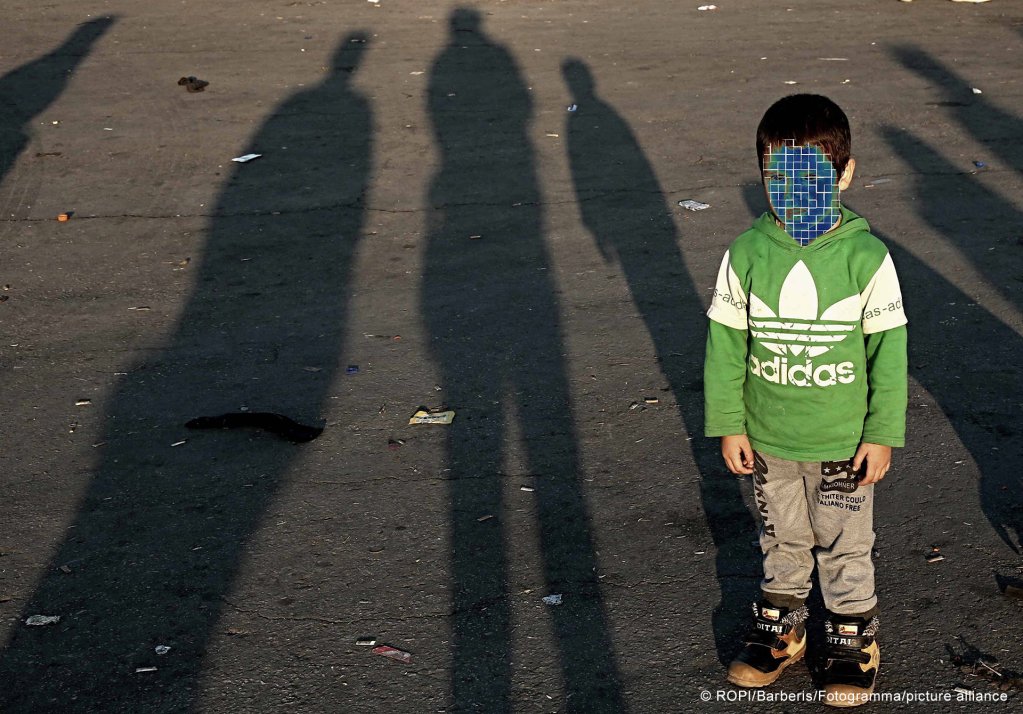 Never followed up
The advocacy group Missing Children Europe reports that cases of missing children in migration are often not followed up or are "given low to no priority from authorities and law enforcements." This is despite the fact that the European police agency Europol has raised concerns that traffickers are increasingly targeting children in migration, especially if they are unaccompanied, Missing Children Europe says.
According to the group, in the UK, one in four trafficked children and one in six unaccompanied children in care are reported missing. In Italy, unaccompanied children as young as 13 have been recruited into sexual exploitation and forced labor.
Missing children hotline
The European toll-free hotline for missing children is 116-000. This is a network operated by national organizations in 31 countries across Europe. Children and families calling the hotline receive free and immediate emotional, psychological, social, legal and administrative support 24/7.