The Italian interior minister has met with Libyan leaders in Tripoli. Migration was at the top of the agenda as ministers from both countries "reaffirmed the importance of their bilateral relations."
Luciana Lamorgese, Italy's interior minister, met with the head of the Libyan Presidential Council Mohammed Menfi on Monday, April 19. The Italian newspaper Avvenire called it a "flying visit", after Lamorgese took off from Rome at 9 a.m. and returned by the afternoon. Despite its relatively short duration, Avvenire said the talks "had substance."
Migration was high on the agenda as the two officials "reaffirmed the significance of bilateral relations between Rome and Tripoli in all fields," an Italian interior ministry press release stated.
The press release went on to underline the importance of strengthening Libya's interim government in order to help the country play its role in the region and on the world stage.
"I am sure that Libya will do everything it can to use this unique moment and proceed towards full stabilization," Lamorgese said. "In its turn, Italy will do everything it can to help, including supporting collaborative projects in various fields. We will also ask the European institutions to lend its full and concrete support to the government in Tripoli too."
Fight irregular migration
Both countries said they would continue to cooperate in order to strengthen the security situation in Libya and fight irregular migration. The importance of secure borders was also discussed, reported the Libyan Observer in English.
Libya and Italy have long had strong ties, joint agreements and bilateral partnerships. This year already both Foreign Minister Luigi di Maio and Prime Minister Mario Draghi have paid official visits to the Libyan capital.
Minister Lamorgese said she hoped that the two countries would continue to cooperate more in the future. She talked about future development projects in the country although the details are not yet released.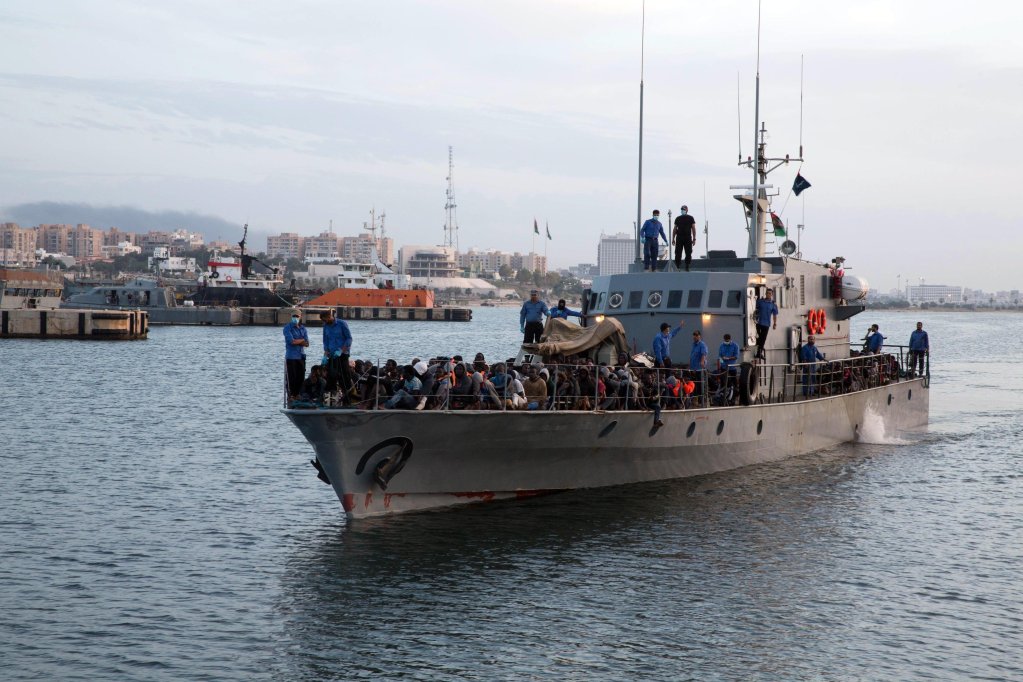 'Four years of complicity in crimes'
The Italian government press statement also said that Italian officials talked to their Libyan counterparts about the importance of respecting the human rights of migrants and refugees who find themselves in Libya.
For its part, reported Avvenire, Libya asked for concrete assistance, including "an exchange of modern anti-terrorist technologies," and "more training for pilots and coast guards." It boils down to the fact that Italy needs more funds, the paper wrote.
Italy has already paid out an estimated €785 million to Libya since it signed the bilateral "memorandum" of cooperation four years ago.
The memorandum is an agreement that Amnesty Italy said in February 2021 was effectively "four years of complicity in crimes against international law," because of the accusations that much of the money has gone to the Libyan coast guard, resulting in many migrant boats being pushed back and migrants imprisoned or held hostage, their human rights abused.
According to Amnesty Italy, an estimated 50,000 migrants have been pushed back in this way to Libya since the memorandum was signed. Almost 12,000 of those in 2020 alone.
Humanitarian corridors
Lamorgese also met with Libya's prime minister, Abdul Hamid Debeiba. According to Germany's Catholic news agency KNA, the two officials spoke about implementing additional humanitarian corridors, thus creating more legal and safe routes for refugees to reach Italy and Europe.
Avvenire reported that a "substantial number" of refugees could be expected to be transferred directly from Libya to Italy. The paper added that Lamorgese was also planning to visit Tunisia in the near future, along with European Commissioner Ylva Johansson in order to try to "revive the Malta agreement," relating to redistribution of migrants across more EU countries, thus taking the pressure off those, like Italy, which border the Mediterranean.
Italian government sources told KNA that much of the discussion focused on combating people smuggling and human trafficking. Minister Lamorgese said that she backed the EU's working hand-in-hand with the UN Migration Agency IOM, as well as the UN Refugee Agency UNHCR, to provide more help on the ground for people fleeing war and instability.
The Italian official also suggested that a future summit in Rome might help develop these pathways. The meeting took place as Frontex announced an increase in the numbers of migrants reaching Europe via the central Mediterranean route towards Italy.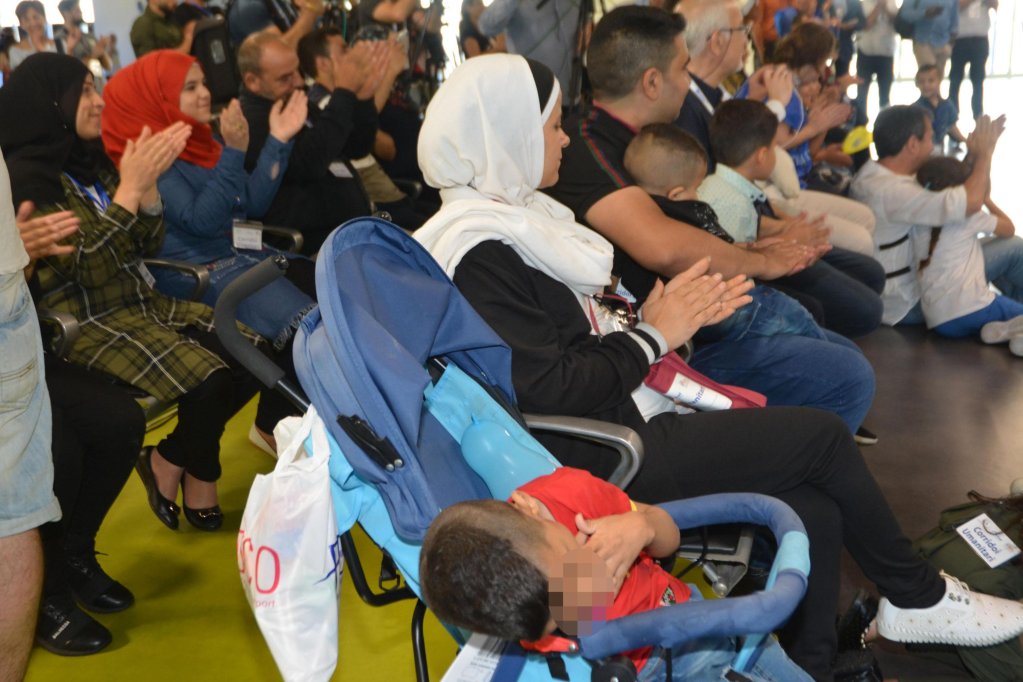 Central Mediterranean
This year alone, 8,529 have crossed the Mediterranean sea towards Italy. There are also people arriving via Italy's eastern land border with Slovenia in the east of the country. The majority of those arriving by sea are Tunisian this year. About 33.8% of all sea arrivals come from Tunisia, 11.9% from Bangladesh and 7.2% from Ivory Coast.
In 2020, 34,154 people arrived by sea and 955 people were recorded as dead or missing. The IOM estimates that the actual numbers could be a lot higher, with some boats never recorded as missing in the first place, and numbers of those on board sometimes difficult to ascertain.
Avvenire said that all these visits were in the spirit of what Lamorgese called "maintaining a constant dialogue" with the countries from which migrants come and from which they depart. As the weather improves, Italy and international institutions like UNHCR fear that even more people will try to set sail across the Mediterranean.
When UNHCR Chief Filippo Grandi visited Rome recently, he warned that the country and its institutions should "prepare themselves" for the next round of arrivals.