The last flight carrying recognized refugees from the Greek Islands landed in Germany on Thursday, April 22. On board were 103 people, including several children.
"The last relocation flight from Athens with 103 refugees on board has landed in Germany," tweeted the German branch of the UN migration agency on Thursday, April 22.
Since April 2020, Germany has relocated 2,765 people in need of protection from Greece, the tweet said. "A new beginning [for these people] has been made possible," the agency wrote. The UN agency worked in cooperation with Germany's Federal Office for Refugees and Migration (BAMF) and the German government.
This is the last flight of the contingent which was agreed between the German government and the Greek authorities in Spring 2020. There might be more in the future, however, a tweet by the German chapter of UN refugee agency UNHCR suggested. They said that this was "the last flight -- for the time being."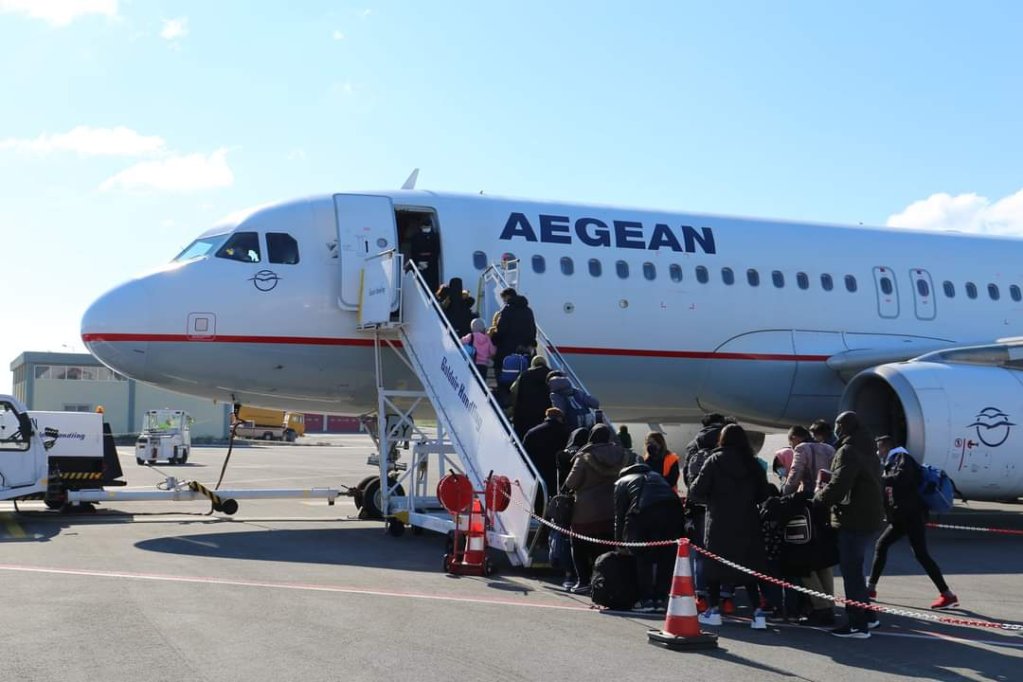 Importance of EU solidarity
A spokesperson for the German interior ministry, Steve Alter, underlined the importance of working together in Europe. He tweeted that he hoped Germany's actions would encourage other EU states to fulfill their agreements, potentially referring to the several other EU countries who pledged to take in vulnerable refugees from overcrowded Greek camps.
"We stuck to our word," read Alter's tweet. "The relocation of 2,765 women, children and men from the Greek islands is completed."
Last week, on April 15, IOM Greece tweeted a picture of three young refugees standing at the airport, their backs to the camera. The tweet was to celebrate one year of what they called "#solidarityEU." The tweet read: "EU solidarity exists and delivers," and IOM thanked their partners UNHCR Greece and UNICEF Greece as well as the European Asylum Support Office (EASO).
'3,654 people headed for a better future'
IOM Greece explained that a year ago, the relocation program started with just 12 unaccompanied children. After a year, "3,654 people have been relocated from Greece to 13 European countries." Those people, stated IOM Greece were "carrying hopes and dreams of a better future."
On Wednesday, April 21, 21 unaccompanied children were relocated from Greece to France. IOM Greece commented that supporting vulnerable children is rewarding. Also on twitter, the European Union Home Affairs Commission confirmed that this brought the total number of refugees relocated from Greece in the last year to 3,679. 733 of them were unaccompanied minors, said EU Home Affairs.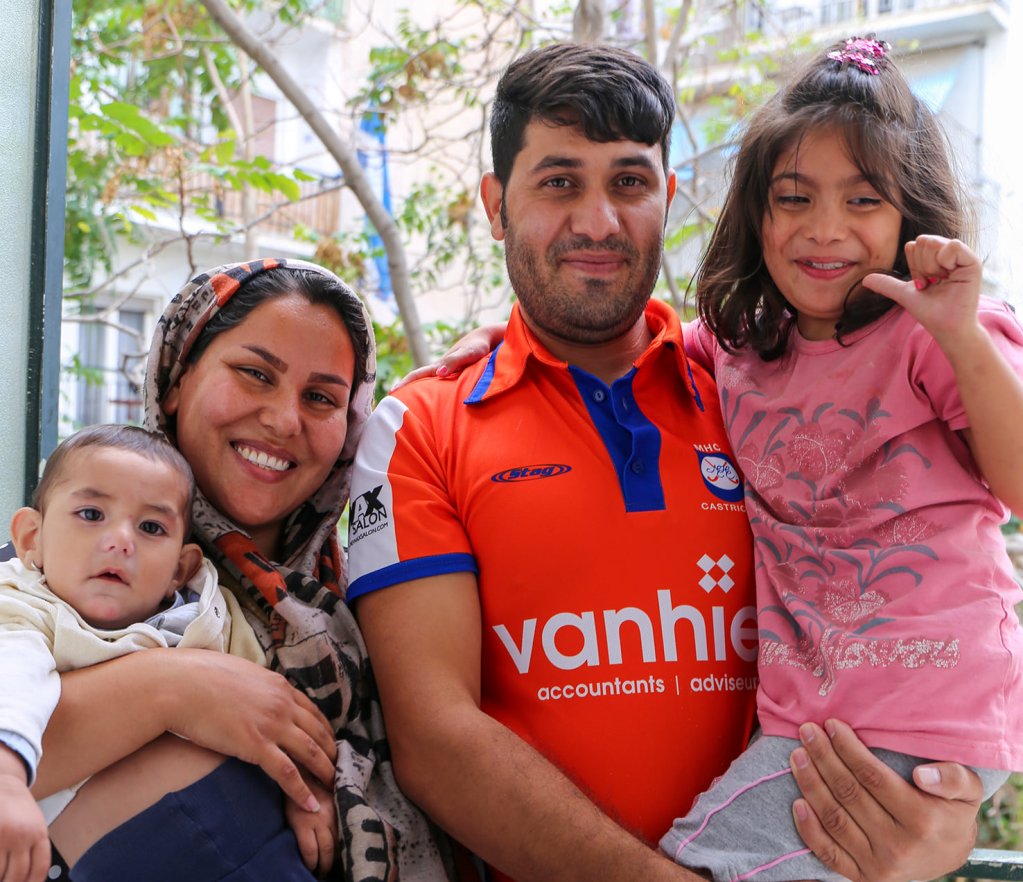 According to a website from IOM Greece that tracks relocations from Greece across Europe, the countries that have taken in refugees alongside Germany are Norway, Ireland, Portugal, Belgium, the Netherlands, Luxembourg, Switzerland, Italy, Finland, Lithuania and Bulgaria.
The EU has had various refugee relocation schemes in place since decisions in the parliament in 2015. The first round ran for two years until 2017. This current scheme was announced in spring 2020 after it became clear that the Greek asylum system was overwhelmed by the numbers of migrants arriving in need of protection.
EU Home Affairs Commissioner Ylva Johansson visited the Greek Islands in March 2020 and began the process of involving various EU member states immediately afterwards. Germany signed up in March, initially to relocating 1,000 unaccompanied migrant children. The scheme was enlarged to children with medical needs and their families, and added to after a fire destroyed the largest island camp on Lesbos in September 2020.
Majority of those relocated from Afghanistan
Of those relocated in the last twelve months, 57% came from Afghanistan, 24% from Syria, 6% from Iraq, 3% from the Palestinian Territories and 3% from Somalia.
Families -- usually with smaller children -- made up the majority of the transfers.
Of the 733 unaccompanied minors, the majority -- 95% -- were male.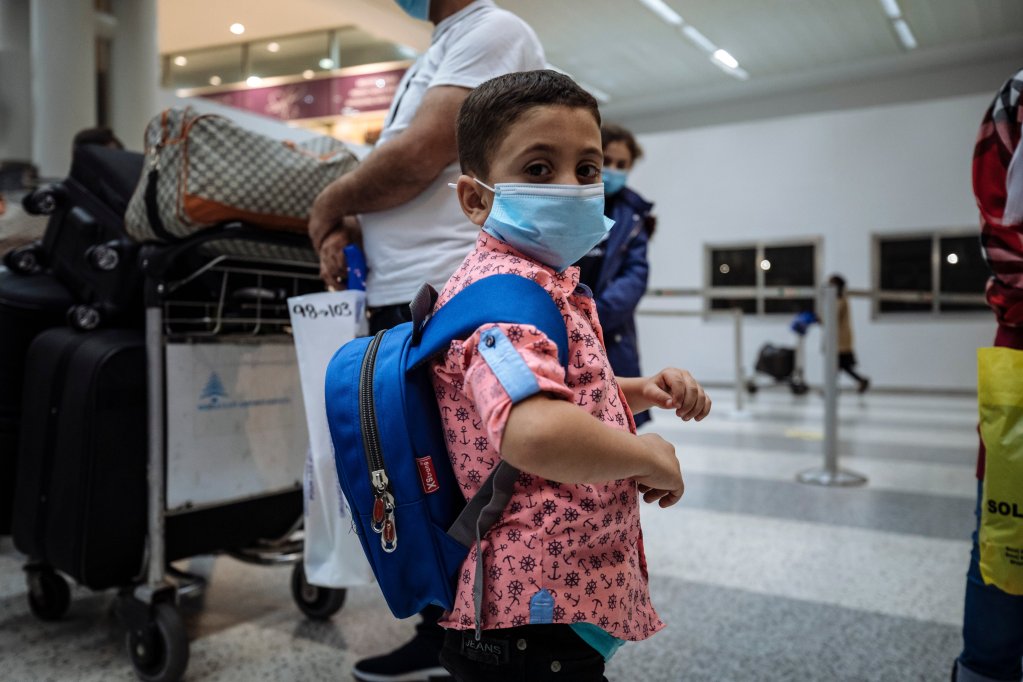 Part of the relocation scheme is to make sure that those being relocated benefit from pre-departure orientation sessions to learn more about the country to which they are being taken. When they arrive they are provided with reception assistance.
The scheme set out last year to relocate a total of 5,200 vulnerable asylum seekers, including 1,600 unaccompanied migrant children, as well as children with severe medical conditions and their families.