About 1,000 people gathered outside the Danish parliament in Copenhagen on Wednesday to protest against the government's plans to repatriate some Syrians who come from the area around the capital Damascus.
A protest took place outside the Parliament building in the Danish capital Copenhagen on Wednesday, April 21. Around 1,000 people turned up to protest government plans to repatriate some Syrians who come from the area around the Syrian capital Damascus.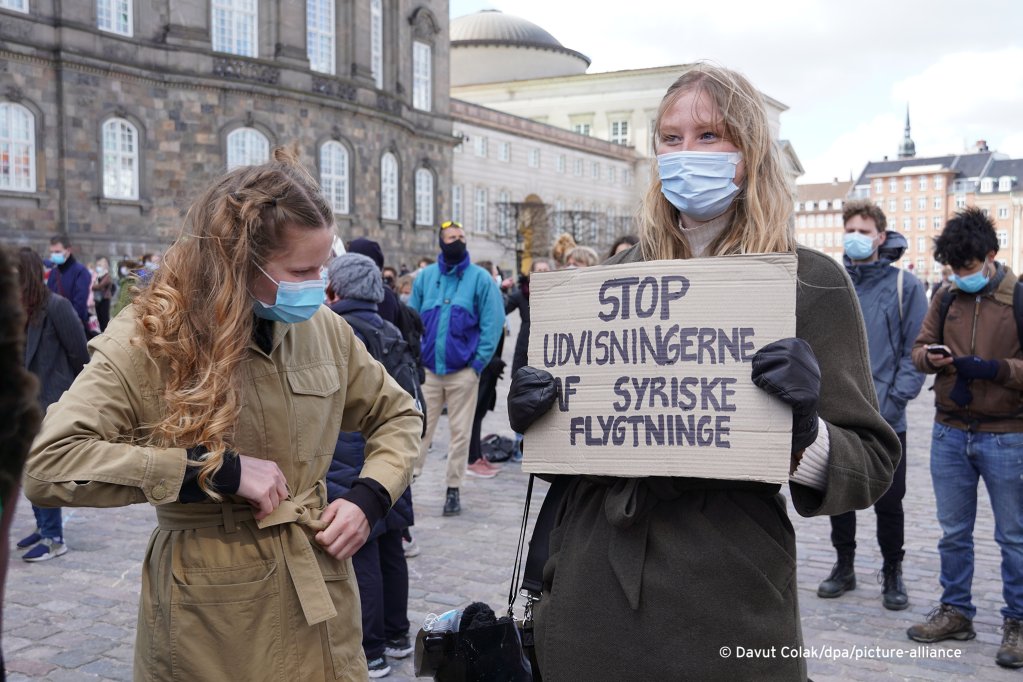 At the protest, a 24-year-old Danish student told news agency AFP: "I'm here to show my support for the Syrian refugees."
According to the Syrian Campaign, which calls itself "an open global movement standing for a free and peaceful Syria," several other protests were held across Denmark.
Syrians appealing against deportations
Several Syrians who had their residency permits revoked spoke at the demonstration in central Copenhagen. Tulip Bashour, a 21-year-old student, said that "it means a lot to me that many people are standing with us and they are against this law." She said that in her opinion it is not safe to return to Syria.
She told news agency AFP that she received a letter from the Danish government on March 30 saying it would be revoking her residency permit. Now, she is appealing the decision to send her back.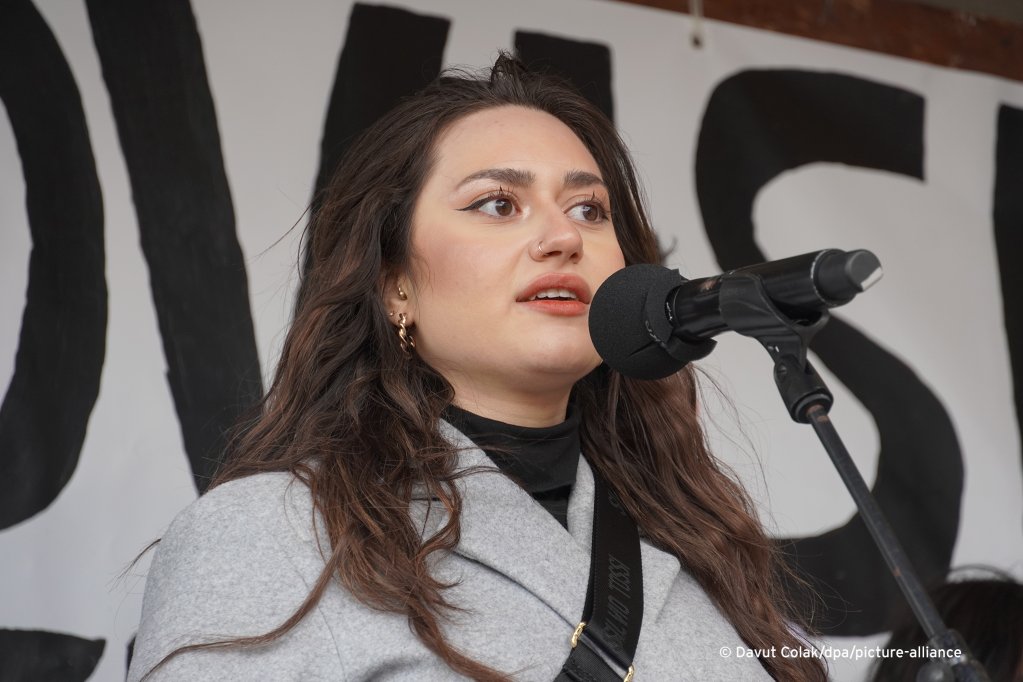 Last week, another Syrian student in Denmark told a reporter for DW she felt a deep "sadness" when she received a letter from the Danish government. Aya Abo Daher said the letter telling her her residency permit would be revoked made her "feel so foreign, like everything in Denmark had been taken away from me." She says she just "sat down and cried. At midnight a friend drove me home to my family because I couldn't sleep."
More than 189 Syrian refugees affected
The Danish government started reviewing the cases of Syrians who come from the area around Damascus last summer, according to news agency AFP. At the time, they said that because the area was controlled by the government under Bashar al-Assad, "the current situation in Damascus is no longer such as to justify a residence permit or the extension of a residence permit."
Since then, according to AFP, more than 189 Syrians have had their permits revoked. And last week, the government announced again that Syrians from that area should return to Damascus. Some of the affected Syrians -- those who had only been granted temporary residency -- have been placed in a detention center pending their deportation, according to AFP.
Statistics Denmark states some 35,500 Syrians currently live in Denmark -- most of whom are refugees who arrived since the beginning of the war in their home country in 2011.
Danish Refugee Council: 'Irresponsible'
The Danish Refugee Council (DRC) have expressed their disapproval of the government's decision to declare parts of Syria safe, calling it "irresponsible." Charlotte Slente, the secretary general of the DRC said "although the war is neither over nor forgotten, the Danish authorities think that conditions in Damascus are so good that Syrian refugees can now be sent back there."
Slente added that Syrians returning would face "the risk of serious attacks and persecution." She said that "the fact that there is no fighting in Damascus does not make the city a safe place for returning refugees," reported DW.
The Danish government, which is currently being run by the left-leaning Social Democratic party, has one of the most restrictive immigration policies in Europe. Since Prime Minister Mette Frederiksen's government took power in 2019, they have introduced increasingly tough asylum policies. They are reportedly offering financial support to refugees who leave Denmark voluntarily and seek to dissuade asylum seekers from attempting to seek protection in Denmark in the first place. Their stated goal is to arrive at zero asylum seekers.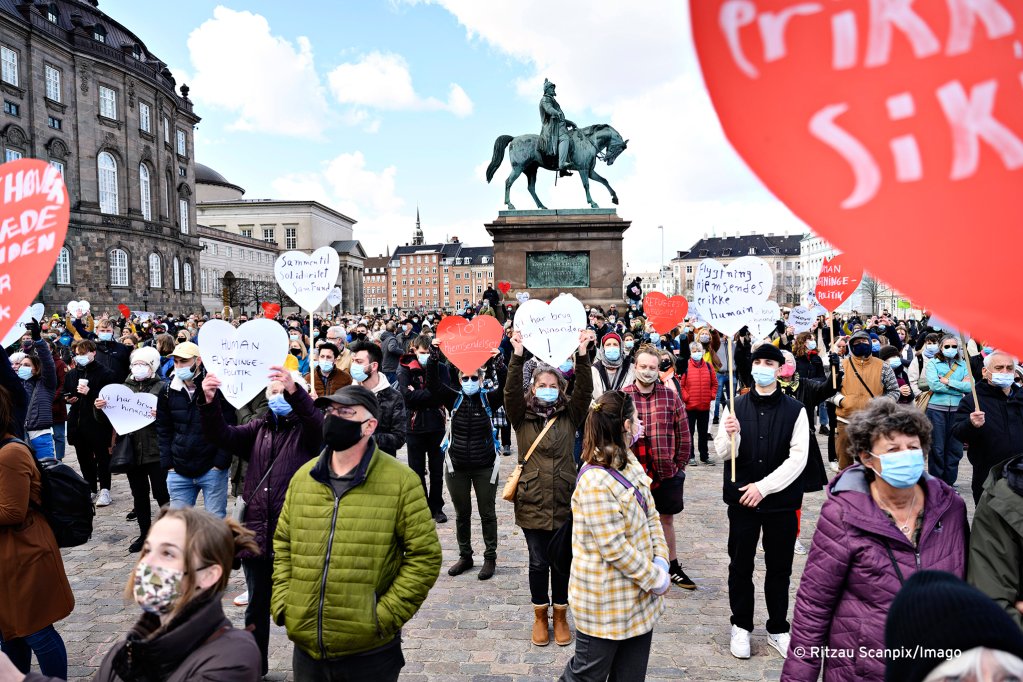 'Raising the bar' on citizenship
The day before the protests took place, the Danish government announced it would be "raising the bar" on conditions to obtain citizenship in the country. The proposed law -- which is expected to pass in the parliament -- would mean that applicants for citizenship have to demonstrate that they have no criminal convictions and that they have been employed for at least three-and-a-half of the last four years.