Up to 130 migrants are feared dead after a shipwreck off the Libyan coast. While some have accused Libya of ignoring the plight of migrants at sea, the government said it tried its best to locate the missing boat.
The charity SOS Mediterranee, which operates the rescue vessel Ocean Viking, said late Thursday that the rubber boat had initially been spotted in the Mediterranean Sea just northeast of the Libyan capital, Tripoli.
But the rescue ship did not find any survivors after the boat had reportedly capsized. Ten bodies were spotted near the wreck. A Libyan coast guard official told AP that they searched for the boat but could not find anything due to their limited resources.
"We think of the lives that have been lost and of the families who might never have certainty as to what happened to their loved ones," SOS Mediterranee said in a statement.
Alarm Phone, a crisis hotline for migrants in distress in the Mediterranean, said that it had been in contact with people on the boat for nearly ten hours before it capsized. The organization said that it had notified European and Libyan authorities of the boat's GPS position but only non-state rescue groups actively came to search for it.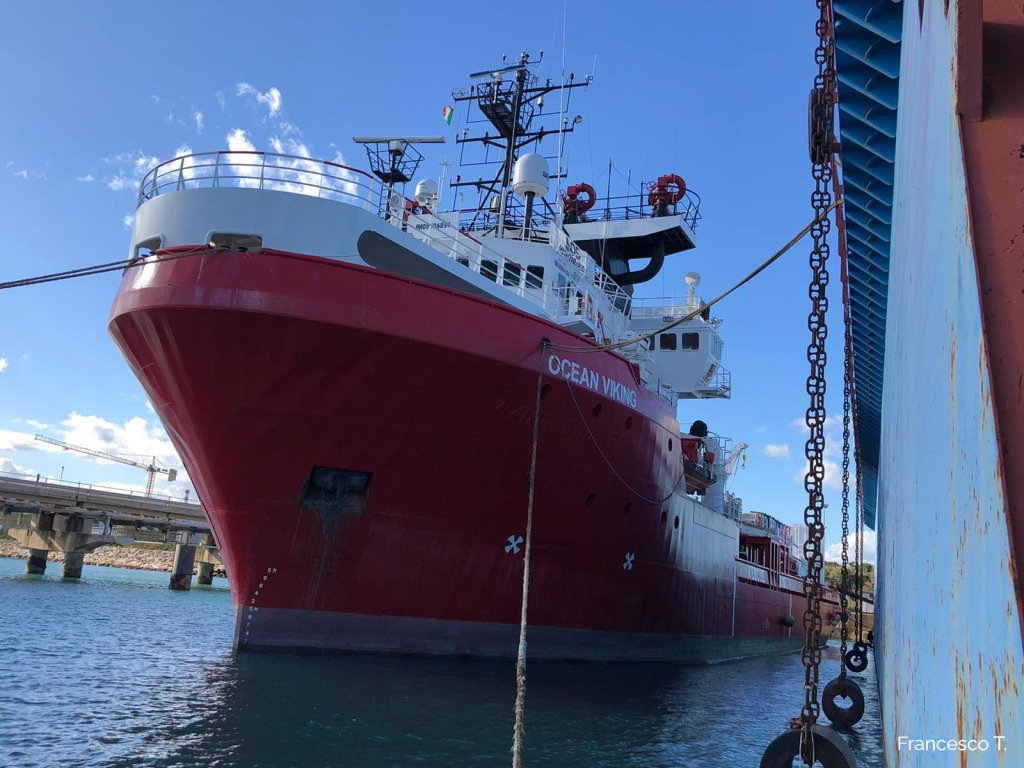 Conflicting stories
Alarm Phone accused European authorities of refusing to coordinate a search operation, leaving it solely in the hands of the Libyan Coast Guard. Other humanitarian organizations have meanwhile also accused the Libyan coast guard as well as EU authorities of failing to save lives, as the European Union has entered a partnership with Libya to try to stem such dangerous sea crossings.
A Libyan coast guard spokesman, commander Masoud Ibrahim Masoud, said that the allegations that they had been negligent were untrue. Masoud told the AP that the coast guard had received two rescue alerts from two different rubber boats around midday on Wednesday. He said that a patrol vessel was immediately dispatched to rescue 106 migrants, including women and children.
He said the same vessel continued to search, adding that visibility was low and the seas were rough. He said the vessel eventually returned to port so that the other migrants onboard could receive medical attention.
"We are not as equipped as the US coast guard and the support we get from the EU does not meet our needs," said Masoud.
Growing number of fatalities at sea
The latest loss of life in the Mediterranean comes as attempts to cross the sea en route to Europe have been increasing during the warmer months of the year. More than 350 people have already drowned at sea trying to reach Europe this year.
Since the 2011 ouster of longtime dictator Moammar Gadhafi, Libya has become one of the main points of transit for migrants fleeing war, persecution and poverty in Africa and the Middle East. 
with AP