The Italian coast guard has helped an overcrowded fishing boat off Italy that was struggling in high waves and strong winds. The vessel and its more than 100 passengers, including children, was towed to a port in Calabria, southern Italy, where it arrived Sunday afternoon.
On Sunday (April 25), the Italian coast guard said it had rescued more than 100 people stranded at sea on a fishing boat over the weekend.
According to a press release published on the coast guard's website, the boat was spotted in Italy's Mediterranean search and rescue (SAR) zone on Saturday with around 30 people on board, among them minors. Four coast guard vessels were dispatched and a nearby motor ship was "directed ... towards the vessel in danger."
Upon arrival shortly before noon, the crew of the motor vessel realized at least 100 people were on the fishing boat, the press release said. According to news agency dpa, several coast guard vessels took part in the rescue efforts "due to stormy seas and bad weather."
The coast guard vessels then escorted the boat toward the port town of Roccella Ionica on Italy's southern coast. "In the last stretch of navigation," according to the press release, "the engine of the fishing boat stopped and the boat at the mercy of the waves risked capsizing." As a result, the coast guard vessels towed the fishing boat the rest of the way.
Officials didn't specify whether the people were migrants or refugees, or where the boat came from, dpa reported.
Deadly shipwreck
The rescue effort came after what is likely one of the deadliest shipwrecks in the central Mediterranean so far this year. According to private rescue organization SOS Mediterranee, the disaster took place last Thursday (April 22) off the Libyan coast. Migrant aid groups, the Pope and the UN denounced the shipwreck, which likely claimed the lives of 130 migrants.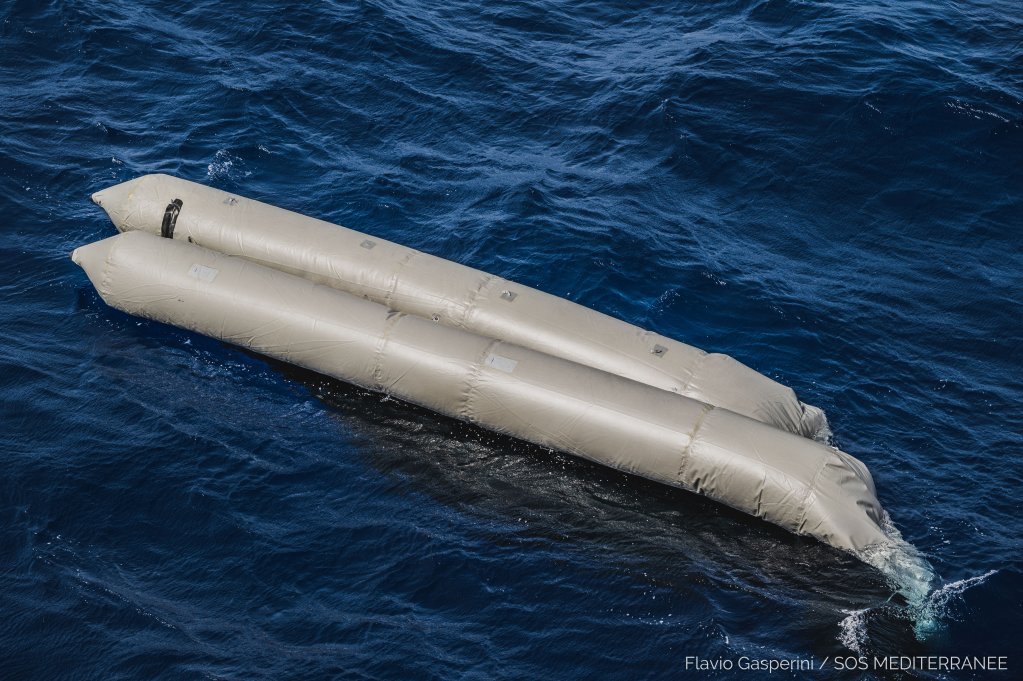 Private sea rescuers accused the authorities of knowing that the boat was in distress and refusing to help. Libya's coast guard rejected these accusations on Saturday, according to the ANSA news agency.
According to the UN migration agency IOM, at least 357 people have died during the attempt to cross the central Mediterranean between January 1 and April 23 this year.
With dpa, AP