Lebanese troops have foiled an attempt to smuggle dozens of Syrian migrants to the Mediterranean island of Cyprus, according to the military. There have been numerous attempts over the past year to smuggle migrants to EU member Cyprus, some of them deadly.
The attempt to smuggle 69 Syrian citizens from Lebanon to Cyprus early Sunday (April 25) comes as Lebanon is going through a severe socioeconomic and financial crisis.
In a statement, the Lebanese army said "soldiers and members of the army intelligence thwarted the attempt in the northern district of Arida near the border with Syria," dpa reported. It also said that the smuggler whom the migrants gave money to be taken to Cyprus has been arrested and is being interrogated.
The eastern Mediterranean island of Cyprus is divided between the internationally-recognized Republic of Cyprus (RoC), an EU member state, and the Turkish-administered northern side. Authorities in the RoC have repeatedly requested EU assistance to deal with the arriving migrants and alleviate the overcrowded camps.
Boat arrivals from Lebanon
Last year, numerous boatloads of migrants sailed approximately 170 kilometers to Cyprus from Tripoli, the capital of Lebanon. In September, for instance, a total of five migrant boats arrived on or near Cypriot shores from Syria and Lebanon in the space of 48 hours. Some of the migrants were reportedly killed during the crossing. Cyprus and Lebanon have an agreement to curb the arrival of boats loaded with migrants from reaching the island.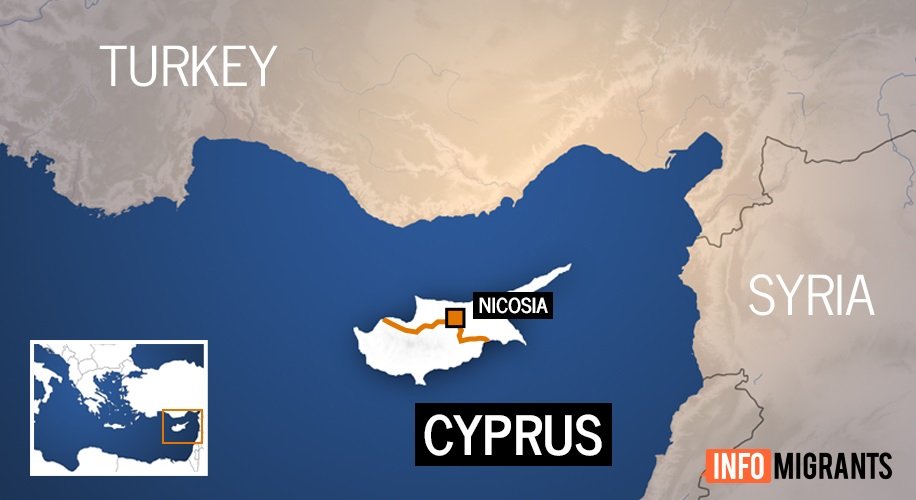 "The arrivals alarmed Cypriot authorities that say the island can't handle any more migrants seeking asylum for economic reasons," dpa reported. Cyprus came under fire by Human Rights Watch (HRW) last September for allegedly pushing back 200 migrants and refugees coming from Lebanon aboard boats "without giving them the opportunity to lodge asylum claims."
Smuggled migrants also arrived from Turkey: In December, Cypriot authorities said they arrested two Turkish citizens for trying to smuggle a group of Syrian migrants onto the island.
Earlier this year, in March, asylum seekers in the Pournara camp in Cyprus complained about overcrowding and prison-like conditions. Pandemic restrictions made the conditions worse, causing friction between groups of migrants.
Socioeconomic crisis in Lebanon
Lebanon, a small nation of nearly seven million excluding about 1.5 million Syrian refugees, is experiencing its worst economic crisis in its modern history. Exacerbated by the COVID-19 pandemic and a massive explosion at Beirut's port last year, which killed dozens of refugees, the crisis has deprived tens of thousands of people of their livelihoods "while the local currency has lost about 90% of its value" dpa reported.
Earlier this month, HRW accused the Lebanese government of leaving refugees and migrants behind in its coronavirus vaccination strategy. And in March, Amnesty International said Lebanese security forces committed "shocking violations," including torture, against some Syrian refugees in Lebanon over the past ten years
Last December, an arson attack at a Syrian refugee camp in Lebanon led to the arrests of two Lebanese and six Syrian nationals.
With AP