According to Spanish police, around 100 migrants have tried to swim to the Spanish enclave of Ceuta from neighboring Morocco. At least two arrived on a beach in Ceuta.
The migrants set off Sunday (April 25) from beaches in Fnideq, a Moroccan town a few kilometers south of Ceuta also known under the Spanish name Castillejos, the AFP news agency reported.
A spokesman for the Guardia Civil police force in Ceuta said "some" migrants were able to reach a beach in Ceuta on their own. Most, however, had to be rescued by Spanish rescue boats.
The migrants, including minors, began swimming in groups of 20 to 30 throughout the day, the spokesman added. "It is not normal, there can be groups of three, four or five, but not this many," the police spokesman said.
According to AFP, the migrants were examined by Red Cross workers. Three of them were treated for hypothermia in hospital. "The rest were taken by police to a warehouse where they will undergo a coronavirus quarantine before their demands for asylum are processed," AFP reported. Another five migrants swam toward Ceuta from Morocco on Monday, police said.
Ali Zoubeidi, a researcher and consultant in migration, said on Twitter that "at least 3" migrants died in the attempt to reach Ceuta via the Mediterranean. At the time of publication Tuesday afternoon, Moroccan authorities haven't confirmed any deaths.
According to Zoubeidi, swimming crossings have multiplied with the coronavirus pandemic. "Before, many migrants wanting to enter Ceuta and Melilla hid in trailers, trucks, and cars heading there. But with the epidemic and the closure of land borders, would-be migrants have sought new ways to enter the enclaves, such as swimming."
Also read: Swimming to Melilla: 'Migrants think it's faster but, above all, it's very dangerous'
Dangerous route
The autonomous Spanish cities of Ceuta and Melilla on Morocco's Mediterranean coast have the European Union's only land borders with Africa. Separated from Spain by the Strait of Gibraltar, they are therefore the only way to enter the EU from Africa without crossing the Mediterranean.
As such, they are a magnet for African migrants trying to reach Europe in search of a better life, despite migrants often getting stuck in either of the enclaves that fall outside the continent's Schengen area of free mobility. Migrants try to reach the enclaves either by swimming along the coast or climbing the tall border fences that separate them from Morocco.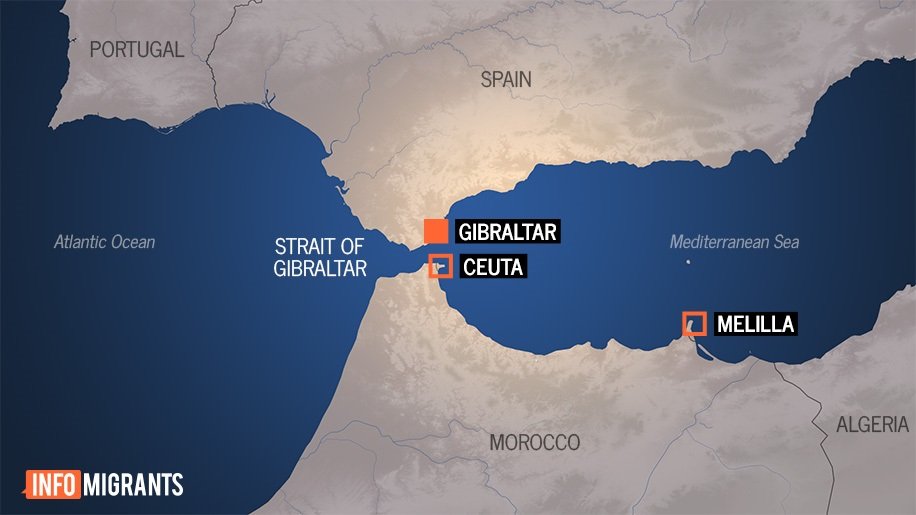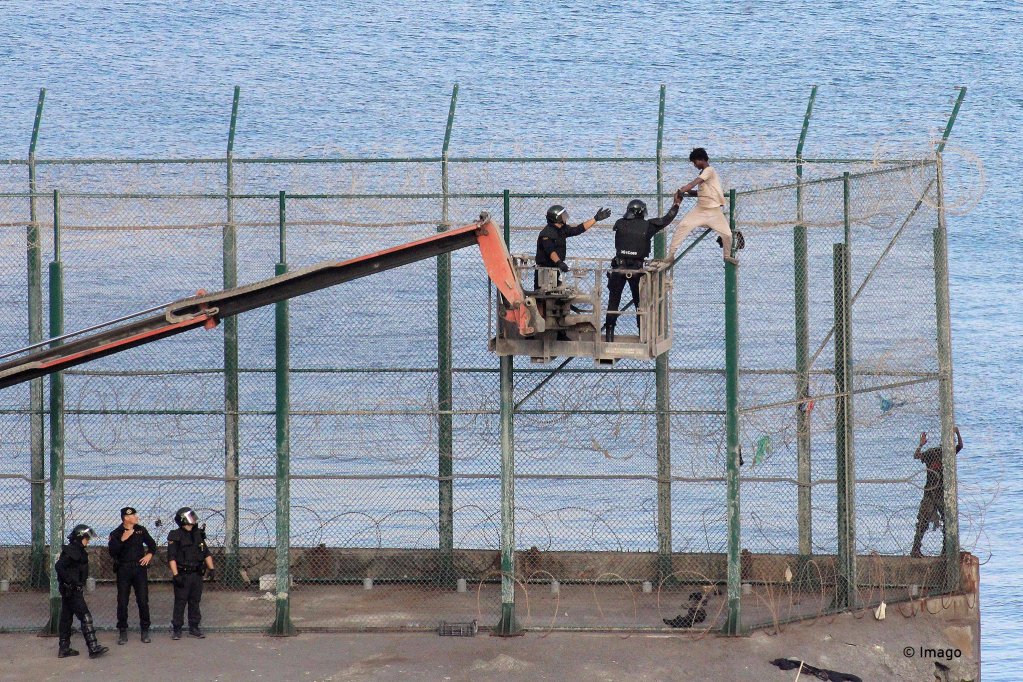 According to the latest UNHCR data, 246 people have arrived in Ceuta and Melilla this year (until April 18), a nearly 80% decrease compared to the same period in 2020.
Around one in 100 people who try to cross the western Mediterranean toward Europe perish, according to the International Organization for Migration (IOM), which says it has recorded more than 400 deaths since the beginning of last year on that route.
According to the IOM, a total of 6,676 migrants have arrived in Spain by sea so far this year, more than half of whom reached the Canary Islands off Africa's western coast. Arrivals to the Atlantic archipelago started spiking late last year.
With AFP