EU border and coast guard agency Frontex says it is increasingly using chartered airplanes for aerial surveillance. That's according to a letter by Frontex to the European Commission. An EU lawmaker criticized the lack of rescue capacities.
After the European Commission received an enquiry on March 24 from Özlem Demirel, a member of Germany's Left Party and the European Parliament (MEP), Frontex Executive Director Fabrice Leggeri sent a letter to the EC titled "Frontex involvement in Common Security and Defence Policy missions".
In the letter, Leggeri described how airplanes commissioned by Frontex in 2020 had conducted more than 1,000 missions amounting to over 4,700 flying hours of surveillance. The goal, according to Leggeri, was to maintain the level of flying hours or even up them. According to its annual report, 2019 saw 2,750 flying hours.
MEP Demirel said moving more and more ships away from the high seas was a "moral confession of failure" for the European Union. The EU itself must "provide capacities" for rescuing people in distress at sea, she said.
Controversial practices
Frontex and Leggeri came under intense pressure and scrutiny in recent months due to accusations about hushed up human rights violations including so-called pushbacks, fraud, bullying and secret meetings with the arms industry. Frontex' tasks, among other things, is to analyze migration flows and support EU member states that have external borders like Italy, Croatia or Greece with technical equipment and experts in border management.
However, it's the member states that are responsible for border control. In 2019, the EU had ended operation "Sophia" whose task was to stop migrant smugglers and traffickers as well as save migrants from drowning. Successor operation "Irini," which is to monitor the arms embargo against Libya, hasn't rescued any migrants so far despite having been active in the Mediterranean since March 2020.
Sea rescue had repeatedly been a bone of contention as Italy and Malta refused vessels of private sea rescue organizations to dock at their ports numerous times.
Deadly shipwreck
Last Thursday (April 22), charity SOS Mediterranee announced its search and rescue vessel Ocean Viking had reached the site of a shipwreck. The crew found several bodies, one of them hunched over a life belt, but no survivors. Migrant aid groups, the Pope and the UN condemned the incident, which likely claimed the lives of 130 migrants.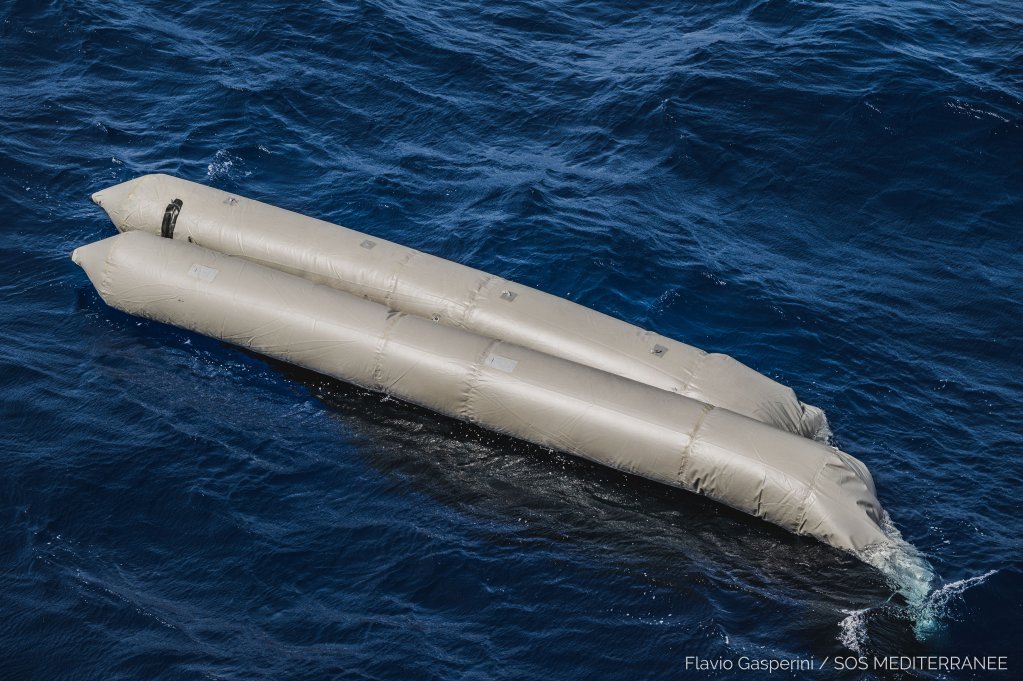 News agency dpa reported that following the disaster, several MEPs on Monday (April 26) wrote a letter to EU Commissioner for Home Affairs Ylva Johansson. In the letter, they said that "All European and Libyan authorities were informed and nobody came for more than 48 hours to rescue them."
Only a spotter plane operated by Frontex was dispatched, which identified the boat and informed all authorities and merchant vessels in the area about the boat in distress. A Frontex spokesperson blamed the tragedy on bad weather.
With dpa