The wooden boat that had been discovered on Monday has been brought to the island of Tenerife with 24 dead migrants on board. Authorities initially thought 17 people had died.
On Monday (April 26), the Canary Islands emergency services had announced that Spain's coast guard found 17 dead migrants on a boat drifting off El Hierro, the second-smallest of the seven main Canary Islands.
Two days later, on Wednesday evening, Spain's maritime rescue service towed the boat to Tenerife with 24 dead migrants on board, seven more than initially announced, officials said.
The victims are presumably 24 sub-Saharan migrants, among them two minors. The Associated Press (AP) news agency reported that they are believed to have died of thirst and hunger as they tried to reach the Canaries from Africa's western coast.
According to AP, their wooden boat was first spotted on Monday by a Spanish Air Force plane. The vessel was drifting in the Atlantic Ocean some 490 kilometers from the island of El Hierro.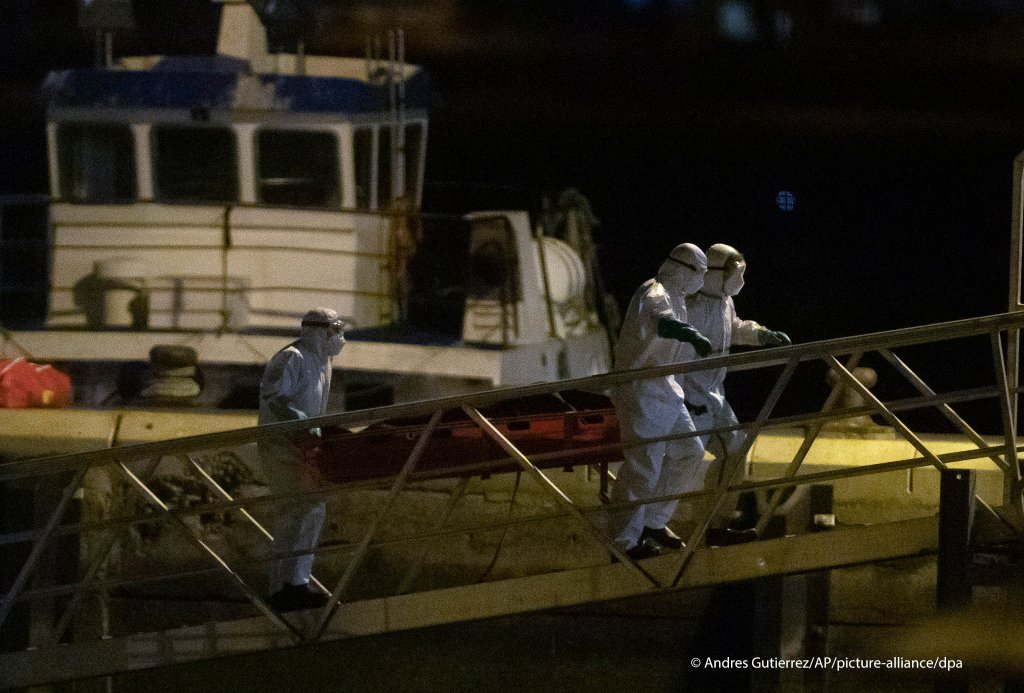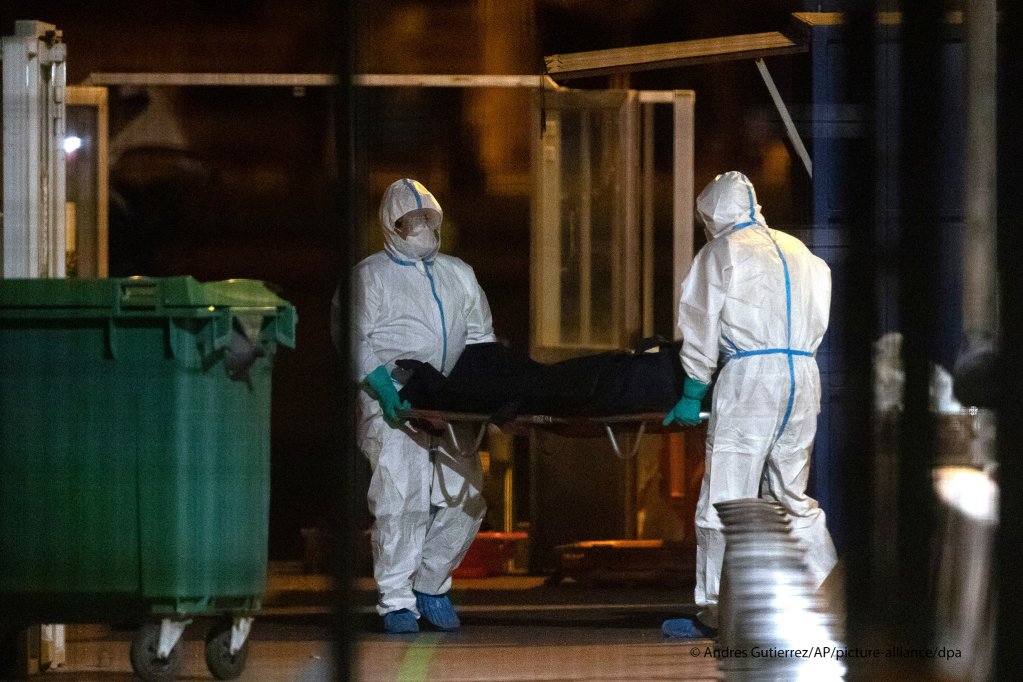 "Only three people on board were still alive but barely moving according to rescuers," AP reported. The survivors -- two men and one woman -- were airlifted by a military helicopter to a hospital on Tenerife.
"The three had hypothermia but were otherwise in good shape," a spokeswoman for Spain's local emergency services said. According to Spanish Air Force rescuers speaking to local television, survivors said they had spent 22 days at sea.
In a similar incident that took place earlier this month, four people were found dead in a boat that carried some 23 migrants near El Hierro. Nineteen of them were hospitalized on Tenerife.
Close to 100 deaths this year alone
Local media outlet Canarias7 reported that the increased death toll of 24 makes the shipwreck that "greatest tragedy on record in the Canary Islands since August last year." According to Canarias7, firefighters had to "cut several pieces" of the wooden boat "to be able to remove some corpses."
In a joint statement on the shipwreck published on Wednesday (April 28), UN migration and refugee agencies IOM and UNHCR warned that the number of migrants dying in the attempt to reach the Canary Islands was on the rise. The organizations urged countries to "strengthen legal and safe pathways to provide alternatives to dangerous sea crossings."
Ninety people, including women and children, have been recorded as perished along the way, IOM and UNHCR said in the statement. According to Canarias7, at least eight minors and six women are among this year's dead. Last year, at least 849 people died or went missing.
The dangerous Atlantic sea route from western African countries like Senegal, Algeria and Mali to the Spanish archipelago has become a major route for migrants and asylum seekers fleeing conflict, violence and economic hardship exacerbated by the coronavirus pandemic.
In the past 16 months, more than 27,000 people arrived on the island group. While many boats set sail in nearby Morocco and the disputed territory of Western Sahara, some start the crossing more than 1,000 kilometers further south in Mauritania or Senegal. "They often run out of food, water and fuel before reaching their destination," AP reports.
Read more: 'Each boat is in danger' – the rescue of migrants trying to reach the Canary Islands
Ongoing tensions
The nearly unprecedented influx of migrants that started in the second half of 2020 overwhelmed authorities on the islands. Thousands were forced to live in makeshift encampments before being transferred to tourist accommodation or camps set up by the military. 
In February, authorities started moving migrants from tourist facilities to new tent camps. The move came amid ongoing and increasing tensions between migrants and locals. Fearing deportation and racist attacks, migrants stranded on the Canaries recently went on hunger strike to demand their transfer to the mainland.
UNHCR's records show that the largest group of those who arrived between January and September 2020 hailed originally from Algeria (39%). Moroccans are second, accounting for 20% of migrant arrivals, followed by Malians (13%). Guineans, Ivorians, Senegalese and "others" combined made up about 24% of arrivals in that time period.
With AFP, AP