Espelkamp in northwest Germany has experienced several waves of refugees and migrants throughout its history. It's home to recently arrived refugees and guest workers, as well as German repatriates. InfoMigrants takes a look at how they have changed the town and how Espelkamp in turn has influenced them.
When Alireza and Alibaba Hashimi first came to Espelkamp, a small town in the German state of North Rhine-Westphalia, they were in their late teens, just about to turn 16 and 17. At first glance, the life journey of the two Afghan brothers has all the ingredients of a success story.
They seem content, even happy, in the kebab shop they can call their own just five years after arriving in Germany. The meat sizzles noisily on the grill in the corner. A customer in a yellow fluffy jumper is waiting for her Döner. The conversation mainly revolves around the fast food business. Until Alireza suddenly says: "Unfortunately, one of our brothers didn't make it." Alibaba runs his hand through his hair and tenses. "He couldn't cope with the rest of the family not coming to Germany. He took his own life."
Although Espelkamp is not exactly Germany's Ellis Island, it has welcomed several waves of refugees and migrants since the end of the Second World War. The first, a total of around 5,000 people, arrived from 1945 onwards. These were the so-called war expellees from East Prussia, Silesia and Pomerania. They were followed by the first Gastarbeiter, or guest workers, and, in the early 1970s, the repatriates from Russia, Asia and even Latin America. More recently, the new influx came from Syria, Iraq and Afghanistan. From 2015 to 2020, a total of 558 refugees were assigned to the town, according to city hall spokesperson Torsten Siemon.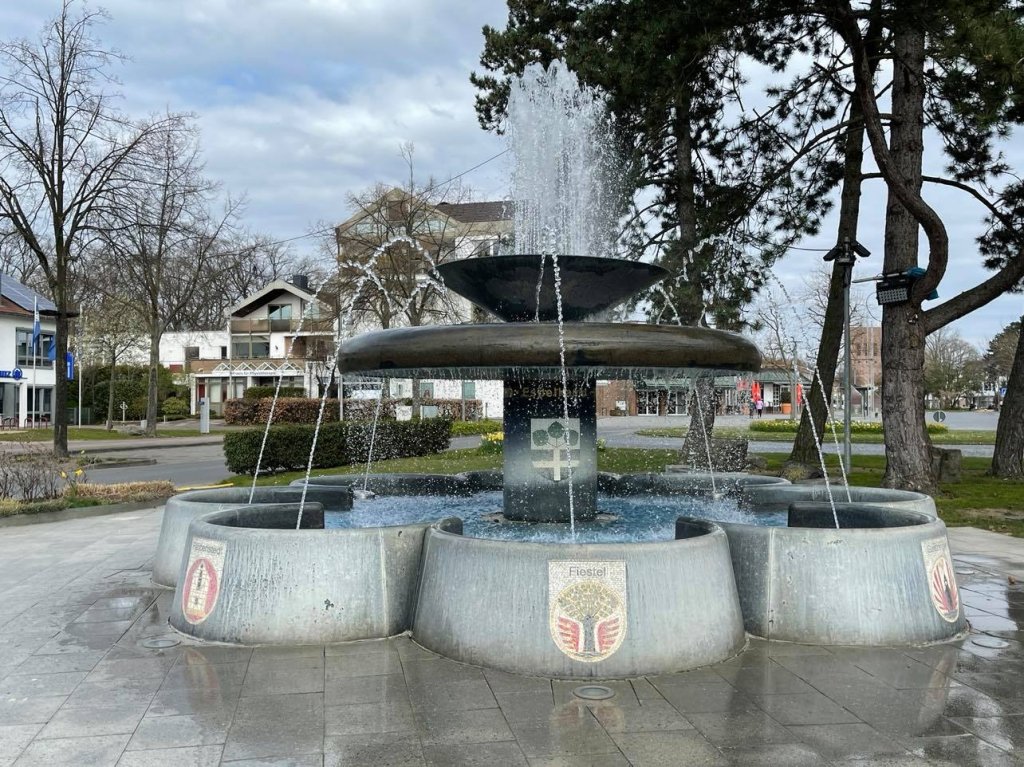 Espelkampers by chance
Until six years ago, Alireza and Alibaba Hashimi lived with their seven other siblings in the fourth-largest city in Afghanistan, Mazar-i-Sharif, more than 4,800 kilometers away from Espelkamp. Asked about their motives for fleeing, the brothers initially state "personal reasons." Only later do they open up and admit: "The Taliban are striving for power. There are attacks every day." Even though Mazar-i-Sharif is considered one of the safest cities in Afghanistan, that is apparently not enough for the locals to feel completely out of danger.
Alireza and Alibaba Hashimi were part of the so-called refugee wave of 2015-2016, when more than one million refugees from Afghanistan, Eritrea, Iran, and Syria, among other countries, sought refuge in Europe within a span of months. The brothers' route to Germany was via Austria. After arriving in Bavaria, they contacted a cousin near Bielefeld. As both were minors, they were placed in the care of a youth welfare office, which moved them to a nearby town. That is how they ended up in Espelkamp.
The town of just under 25,000 inhabitants is home to people of more than 70 different nationalities. There are Turkish markets with fresh pita and simit. Syrian grocery shops offer hummus and halloumi, and Russian can be heard in the houses of worship of the large Mennonite congregation, the local Anabaptist denomination.
The price of adaptation
"We were allowed to go to school right away. We thought that was very supportive," says Alireza. They completed a three-level German course and finished secondary school. But the price for the successful adaptation was high. Crushed by the burden of homesickness, the third brother committed suicide. Soon after, both had to undergo therapy.
Sporadically, they got support from their cousin in Bielefeld, another city in Germany, but mostly they had to cope on their own. Alireza, the younger and more cheerful of the two, accepted the difficulties with a smile and a joke. Alibaba, with his calm and determined manner, took the lead. When they started helping out at the local fast food outlet, the long working hours left them little time to connect with friends or other Afghans. But it also gave their daily routine a purpose. Soon after the elderly shopkeeper had retired, they decided to take over the business.
Over time, the brothers got used to Espelkamp, they also changed as people: "If we ever go back to Afghanistan, the Taliban will be able to tell that we have changed," says Alireza. His expression darkens, Alibaba also looks uneasy. "We will be captured and have to walk through their ranks."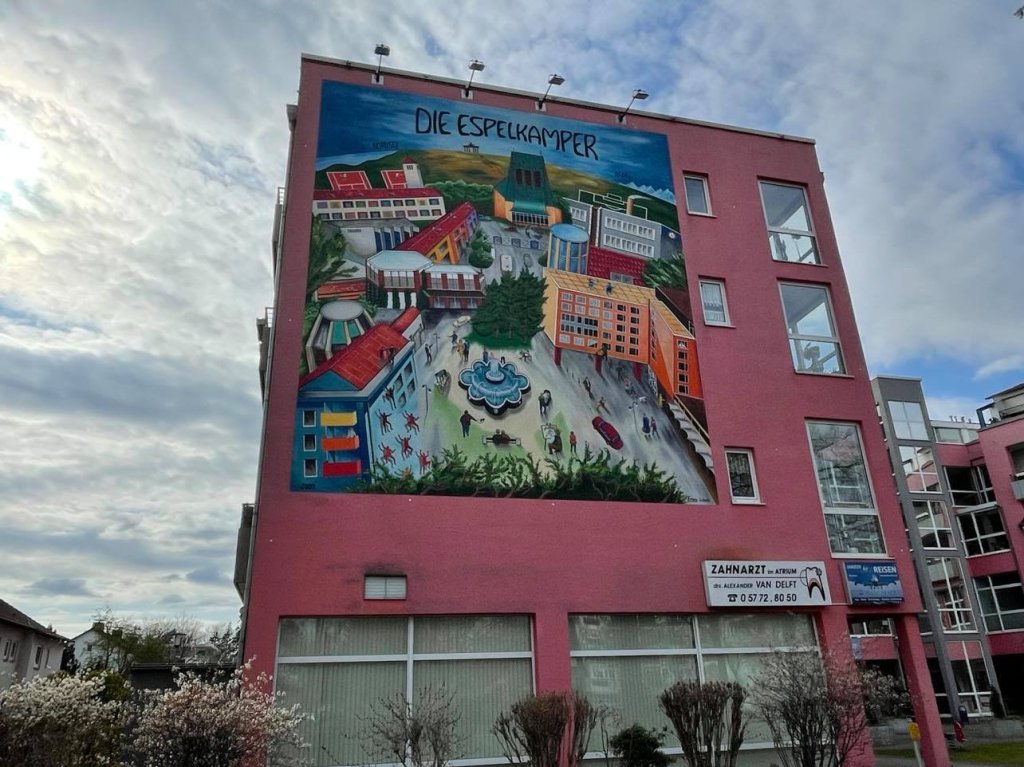 'A dream of a better life'
Just a few hundred meters from the kebab shop, Espelkamp's history comes into view. The long, whitewashed, single-storey buildings were once used as ammunition depots. After the Second World War, they were converted into barracks. Just like the terraced houses in today's Burano district, they once housed displaced people from the former eastern territories of Germany. In Rainer Ern's installation, a bathtub and a stove from 1951 recall a time when living conditions were harsh, and water had to be heated with coal. And yet for the first refugees it was "a dream of a better life," says Karl-Heinz Tiemeier of the city guide team.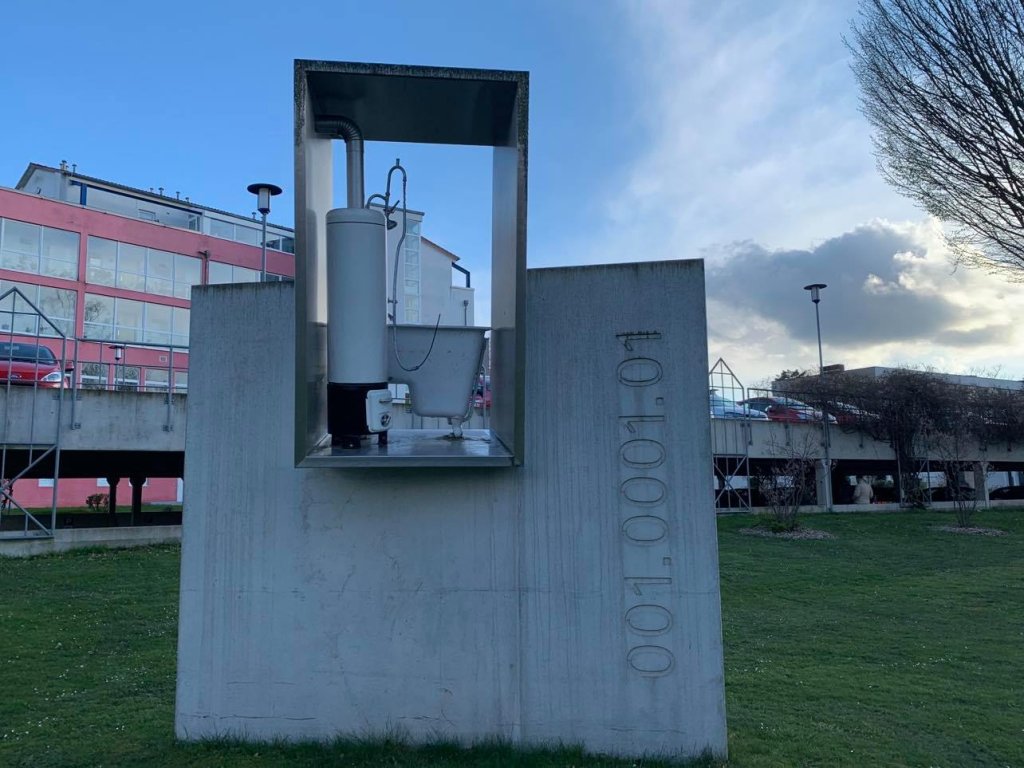 Rosemarie Czitrich (84) has lived in Espelkamp since the 1960s. She came as a displaced person from Poznań in what is now Poland. There she and her four siblings grew up on a dairy farm. The family was expelled by the Soviet troops. Although many years have passed, she still remembers using a similar zinc tub after the resettlement. All the children had to bathe in the same water, one after the other. There were no normal pipes, and only one water pump was available. Nevertheless, the mood in Espelkamp was cheerful: "We worked 14-15 hours a day. But we had the ambition, the desire to excel."
Although she has experienced flight herself, Rosemarie Czitrich is critical of the current influx of refugees. "They will break Germany's neck," she says. Her anger is also directed at the politicians who, in her opinion, are not getting a proper grip on the "immigration problem" today.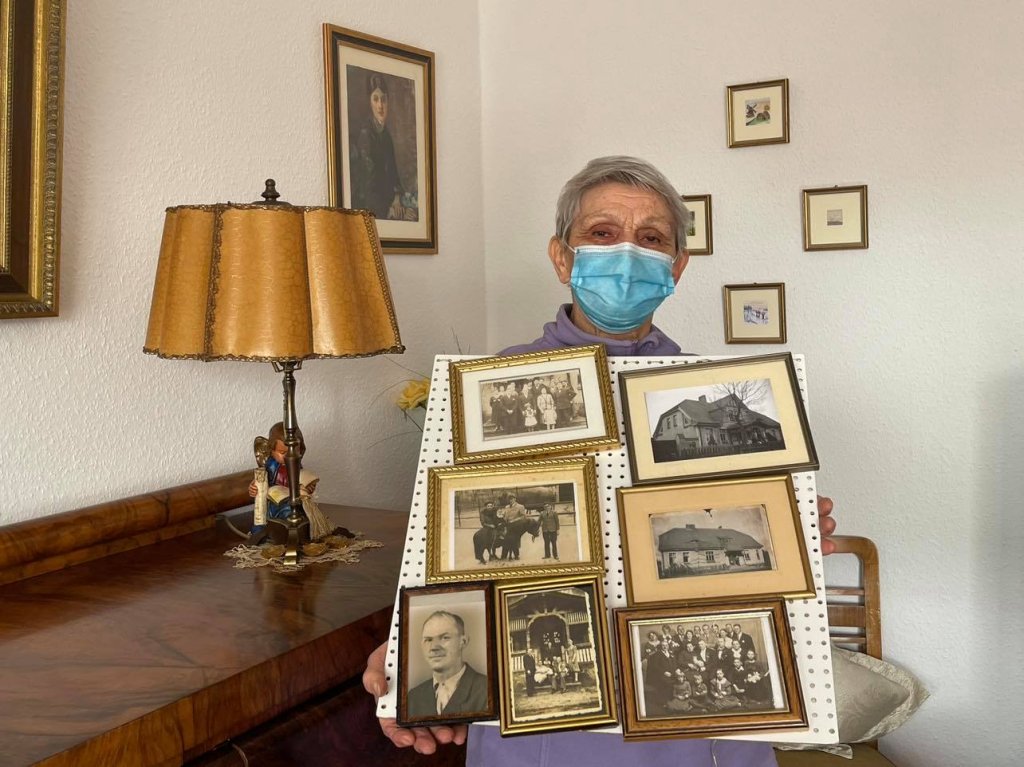 'Starting from scratch'
Between the 1970s and 1990s, the town experienced yet another wave of newcomers. This time they were German repatriates. Many of them came from Russia, like Dietrich Töws (57). Together with his wife and two daughters, he left Orenburg near the border with Kazakhstan in 1995 to start a new life in the country that some of the German ancestors had once left at the behest of Catherine the Great. In Russia he received a good education, but after his arrival Dietrich Töws had to "start from scratch" until he had worked his way up to become a self-employed entrepreneur and member of the city council.
As history shows, the town has long attracted people with different fates. But has it all been so ideal? When asked about the "Espelkamp concept," Torsten Siemon, spokesperson for the city administration, warns against creating too simple a picture, "a kitschy image" of a place where integration runs effortlessly. In the 1990s, tensions were high between the Turkish diaspora and the late repatriates from Russia. Today there are strict believers among the religious minorities who tend to isolate themselves and have little contact with other social groups. Espelkamp stands for a unique "multi-ethnic mix," for "cultural diversity," says Torsten Siemon. "But there is no reason to gloss over that."