New accusations have been made against the EU border protection agency Frontex in its handling of migrants in the Mediterranean. A new report compiled by a group of media outlets states that Frontex plays a central role in ensuring that migrants are intercepted by Libya's coast guard and brought back to the North African country.
The German news magazine "Der Spiegel" along with the national German broadcaster ARD, the Netherlands-based investigative media organization "Lighthouse Reports" and the French daily newspaper "Libération" reported that since January 2020, Frontex aircraft had reportedly flown over migrant boats in at least 20 cases before Libya's coast guard intercepted them and towed them back to Libya. 
According to the report published in Der Spiegel, 91 migrants had died at sea or were considered to be missing because nearby merchant ships or private sea rescuers were apparently not directly alerted after Frontex aircraft had made visual contact with the boats. The practise of rather referring these cases to Libya's coast guard or other national coast guards reportedly led to considerable delays likely resulting in death.
Breach of EU-law?
As part of Frontex' mission, the EU border agency routinely informs the sea rescue centers of surrounding countries, especially Libya, when it discovers migrant boats at sea. This practise was corroborated by three Libyan military officials, who reported that Frontex had sent them WhatsApp messages with coordinates of refugee boats, according to Der Spiegel.
"This form of direct collusion is a clear breach of European law," said international law expert Nora Markard of the University of Münster, as quoted in Der Spiegel. 
"Frontex officials know that the Libyan coast guard is dragging refugees back to Libya, and that people there face torture and inhumane treatment."
Read more: Frontex: Protecting the EU's external borders at any cost?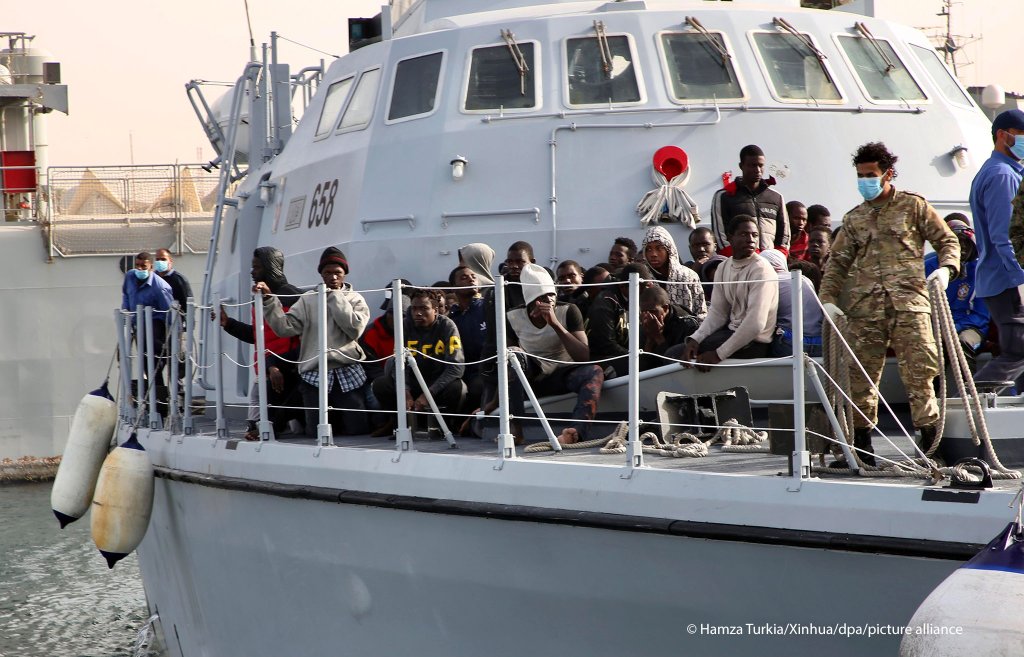 Frontex objects to findings
A Frontex spokesperson said that the article published in Der Spiegel allegedly "intentionally misrepresents our agency's role in rescuing people in the central Mediterranean. Frontex does not coordinate search and rescue operations," the spokesman added, highlighting that in emergencies, however, border guards would contact potential rescuers "in every possible way. This includes emails, but also phone calls, messages and, in extreme cases, mayday and radio calls."
The Frontex spokesman further explained that private sea rescue organizations also allegedly turn to Libyan authorities for help in their missions.
"The priority of all of us is to save lives," he said, stressing that near the Libyan coast, often it's only the Libyan authorities that are able to do so.
EU Commission wants clarity
Following these reports, Frontex' board of directors are now expected to look further into the issue during a meeting with the EU Commission in Brussels at the end of next week, in order to "create complete clarity on this issue," an EU Commission spokesman said. The same spokesman, however, highlighted that according to international maritime law, it is mandatory to inform the relevant rescue center of any given region about a boat in distress. 
Therefore, communicating the sighting of boats in distress "in Libyan territorial waters or in the search and rescue zone under the responsibility of Libya" is not considered a violation of the law, he explained, saying that notifying the relevant sea rescue coordination centers in the region is rather "an undisputed obligation under international maritime law."
Read more: 'Unprecedented' rights violations against migrants in Aegean Sea: NGO
with AFP, dpa