France's highest administrative court has approved a government ban on the far-right group Generation Identity. The group had tried several times to stop migrants entering the country.
The French court ruled on Monday that a government ban on Generation Identitaire (Generation Identity) declared in March was "proportionate" to the risk the group posed to public order. It said that the group, founded in 2012, had "propagated ideas ... that tended to justify or encourage discrimination, hatred or violence towards foreigners and the Muslim religion."
Generation Identitaire had argued that it was contributing to the public debate on immigration and the fight against "Islamist terrorism." A prominent spokesperson for the group, Thais d'Escufon, denounced the ruling as a "political decision."
French Interior Minister Gerard Darmanin, who published the March decree ordering the group's dissolution, welcomed the decision in a tweet Monday evening. The court's position was clear, he wrote: "Generation Identitaire promotes an ideology inciting hatred and violence."
Generation Identity claims 2,800 members, according to the news agency AFP. With branches in several European countries, it states its mission as preventing immigration and the "Islamization" of Europe. On Tuesday, the group's Twitter account and website had been suspended or blocked.
The decree banning the group said that it could be regarded "as having the character of a private militia" and noted that it had received donations from Brenton Tarrant, who shot dead 51 people in a Mosque in Christchurch, New Zealand in March 2019.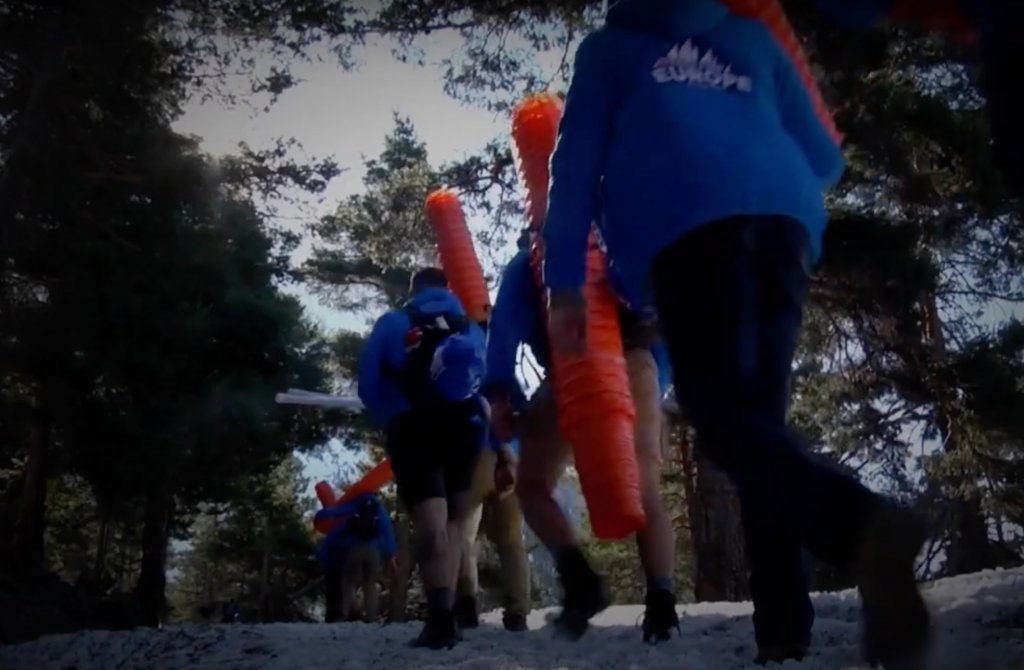 One of Generation Identitaire's last operations was in January, 2021, when about 30 members gathered at the Col du Portillon pass on the border of France and Spain in what they called a surveillance operation to "defend Europe."
Previous demonstrations by GI activists had often involved building makeshift fences at commonly used border crossing points, leading to physical confrontations with migrants and activists. In August 2019, the group's leader and two other members received six-month prison sentences after they set up a blockade in the French Alps.