The first of more than 450 people rescued from the Mediterranean by the Sea-Watch 4 have gone ashore in Sicily. The migrants included children and unaccompanied minors who had attempted the dangerous journey from Libya.
The Sea-Watch 4 rescue ship arrived in the Sicilian port of Trapani on Tuesday morning (May 4) after Italian authorities assigned the vessel "safe harbor".
The first to disembark were unaccompanied minors who had been rescued in the Mediterranean during the past five days. The young migrants had been tested for COVID-19 and were to be taken to a special reception facility, Sea-Watch announced on Twitter.
Late Tuesday the organization said that the 454 migrants on board were "relieved and unbelievably happy" that they would soon be allowed to land at a place of safety.
Sea-Watch said its crew had rescued 455 migrants in distress in four separate operations since Thursday. One person was medically evacuated by Italian authorities. The remaining migrants were crowded onto the 60-meter-long vessel.
The organization had called for the migrants to be allowed to go ashore, as they included pregnant women and children as well as unaccompanied minors. Sea-Watch said many were traumatized as a result of their time in Libya, adding that some had already tried to cross the Mediterranean several times.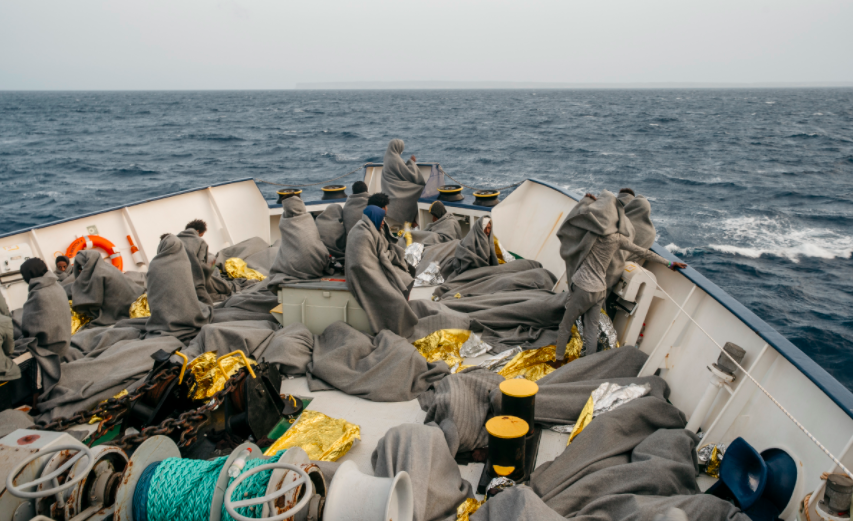 Another migrant rescue vessel, The Ocean Viking, run by the group SOS Mediterranee, docked in the southern Sicilian city of Augusta with 236 people at the weekend.
Migrants continue to attempt the central Mediterranean crossing from North Africa: according to United Nations figures, around 10,000 people have arrived in Italy on this route so far this year.
The crossing is said to be one of the most dangerous migration routes in the world. On May 4, the number of migrant deaths recorded in the central Mediterranean since January 1 stands at 503, according to the International Organization for Migration.