The first European country to revoke asylum for Syrians, Denmark is pushing ahead with plans to reach its zero-asylum-seekers target. And Syrian women are bearing the brunt of the policy.
It is becoming a familiar story: Another Syrian woman in Denmark is told by the authorities that she will soon have to go back. For Faeza Satouf the news came in an email: six years after being granted asylum in Denmark, the 25-year-old has been ordered to return to Syria.
Denmark, a country with a long history of immigration and asylum, has become the first European country to start revoking the residency permits of some Syrian refugees, arguing that the Syrian capital Damascus and neighboring regions are safe.
Also read: Denmark tells Syrian refugees to return to Damascus
But Satouf is terrified: "There are no laws in Syria that can protect me like here in Denmark," she told the news agency AP. "My father is sought after in Syria, so of course I will be arrested upon my return."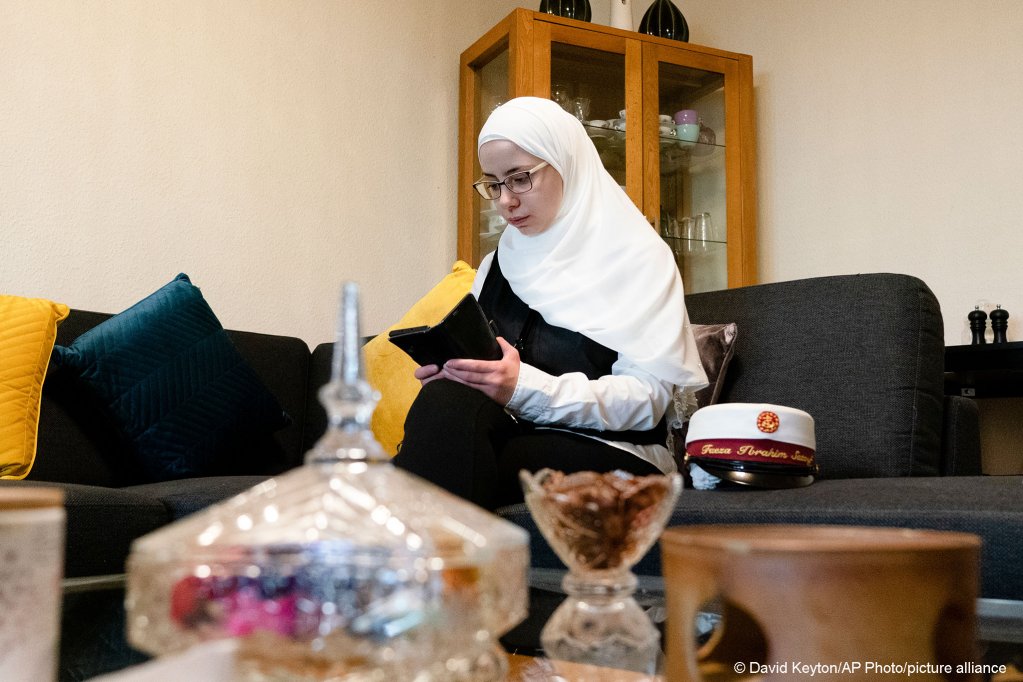 Since she was granted protection in 2015, Satouf has learned Danish, graduated from high school with good grades and is now studying to be a nurse while working in a supermarket. She told AP that she cannot understand why a country that encouraged integration and which needs nurses amid a pandemic would force someone like her to return.
The decision affects people from certain areas of Syria who were granted protection in Denmark because they were fleeing civil war. It does not include those who can prove a specific threat to their lives, such as men who could face conscription into Assad's army.
"This is very much down the line of gender," Satouf's lawyer, Niels-Erik Hansen, told AP. "When I have a male client, I will send him right away to the immigration service and he will get asylum within three weeks. A female client will get rejected ... and we will have to take this case to the refugee board. So when I look into the pile of cases that I'm representing at the board, it's like 90% women and 10% male."
'Like a prison'
Denmark does not have diplomatic relations with Syria, so people who refuse to leave the country cannot be sent to Syria. Instead, they are sent to deportation centers, separated from family, unable to work or participate in education programs. Single women are likely to be sent to the Kaershovedgaard deportation center, a remote complex of buildings about 300 kilometers west of Copenhagen.
Gerda Abildgaard, who has visited the Kaershovedgaard center for several years for the Red Cross, said it was like a prison. "They are allowed to go out in the daytime," she told AP.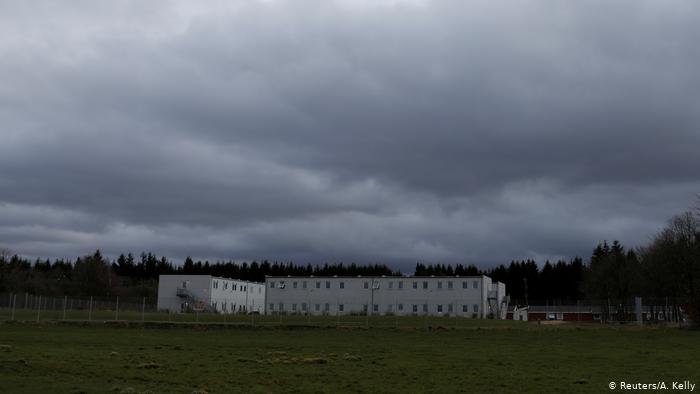 Denmark's Social Democrat government, led by Mette Frederiksen, announced in January that the country had a target of "zero asylum seekers." The European Commission noted that achievement of this goal seemed to be rapidly approaching: In 2020 "only 1,547 people asked for asylum in Denmark, a quarter of whom already had a residence permit (usually via family reunification). This is the lowest registered number of asylum requests since the current counting method was introduced in 1998, and only a tenth of the number registered in 2016."
The Danish government says that it made clear to Syrian asylum seekers from the beginning that they were being offered only temporary protection. "It's a cornerstone of our legislation that you get temporary protection, and as soon as you don't need protection anymore, you will have to leave Denmark," said Rasmus Storklund, a Social Democrat Parliamentarian and member of the Immigration and Integration Committee. Storklund tweeted on Monday that the government had no plans to cooperate with Assad on forced deportations.
(translated from Danish by Google:) "Before the panic spreads: The government has no plans to start cooperating with Assad on forced deportations. We stand with our allies in the EU and the US to put pressure on the Assad regime and there is nothing new under the sun. #dkpol"
'A choice I don't want to make'
Some have warned that Denmark's tighter migration policy may result in people who are facing deportation crossing the borders to neighboring Sweden or to Germany. "This is also a lack of solidarity with the rest of Europe," said Hansen, Satouf's lawyer. "As the first country that starts to withdraw residence permits for these refugees, we are, in fact, pushing people to go to other European countries."
Those who, like Satouf, have made Denmark their home, are desperate to stay. At a recent demonstration in front of the Danish Parliament, surrounded by Danish friends, classmates and work colleagues, Satouf and others told their stories: a brother and sister facing separation; siblings whose residence permits were expiring the next day; a high school student surrounded by her Danish classmates; a single woman who couldn't comprehend how Denmark, with its claim to uphold and defend women's rights, could be doing this.
"They say I should marry someone who has political asylum to stay here," said Nevien Alrahal who traveled to Denmark with her elderly father and who faces her final appeal on Friday. "That's a choice I don't want to make."
With AP