Bilal*, a Sudanese migrant in Libya, knew victims of the April 22 shipwreck in the Mediterranean Sea. On that day, 130 people are believed to have died at sea as a result of the failure of Libyan and European maritime rescue services as well as complicated weather conditions. After the tragedy, Bilal spoke with InfoMigrants.
Now based in Libya, Bilal spent a lot of time in the same neighborhood in Sudan where some of the victims of the shipwreck of April 22 came from. Shocked by the cruelty of the traffickers who were aware of the appalling weather conditions before they launched the boat into the water that day, he told InfoMigrants he is also shocked by the lack of assistance from European agencies who "left these migrants to face the enormous waves alone." Here is Bilal's testimony.
"The shipwreck has left me deeply shaken, I knew some of the people who died. Since Friday, I haven't been able to sleep. It is an extremely tragic accident. How long will Africa have to sacrifice its children to the Mediterranean?
The smugglers knew that the weather conditions were not at all suitable on April 22, yet they let the boat leave.
How do you describe such an act? Isn't it a crime?
Before the departure, some of the migrants told me that they had dreams. They were simple dreams. They just wanted to have a normal life. But instead of being able to pursue their dreams in their own country, they had to choose the path of exile. For them, it was the only solution.
Most of the victims were just 18 years old. They came from the same town in Sudan, from the same neighborhood. These people had sold everything they had in order to immigrate. They had incurred huge debts. They wanted to cross the sea to live in Europe in safety with their families, their children.
Also read: Ocean Viking rescues 236 people off Libyan coast


'The European Union's policy disgusts me'
I am disgusted with what is happening. I am tired of this reality.
The European Union's policy disgusts me. Europe could have saved these people. They could have been saved and sent back to Libya, but Europe had no right to leave them to their fate. How is it possible that Europe, this continent of freedom and legal process, leaves 130 migrants alone to face huge waves?
The [humanitarian aid] ship Ocean Viking was 10 hours away from the shipwreck. The waves were so high, they were more than six meters. Even the Ocean Viking had difficulty navigating, so imagine what it must have been like to be on board a small wooden boat...
We are now in a dark tunnel and we are trying to dig our way out of it with a tiny needle. I think it's outrageous that people know who the smugglers are but they are still not arrested. They put out videos on social networks but they are never worried. Aren't the smugglers criminals who should be brought to justice? I have never seen a trafficker being troubled by the law since I arrived in this country.
Europe has the means and the ability to investigate. Why don't they prosecute the criminals in Libya? Can't Europe demand that Libya arrest these criminals?
If Europe does not want to interfere with what is happening in Libya, then it should rescue the migrants when they are at sea, find them a host country.
Also read: Swimming to Melilla: 'Migrants think it's faster but, above all, it's very dangerous'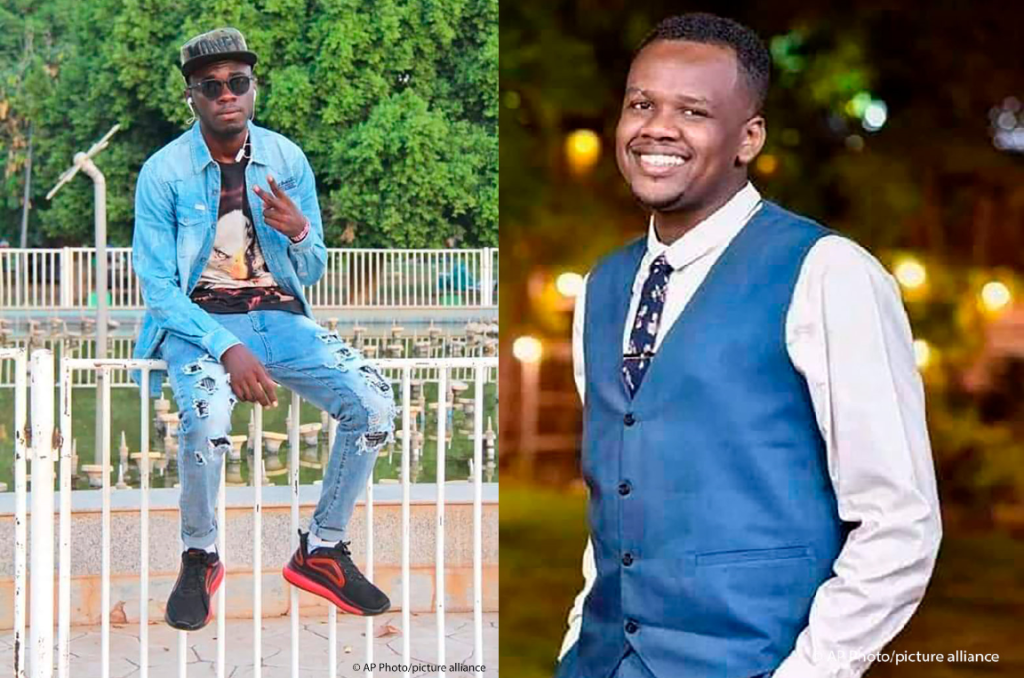 'War Crimes'
May God help us. May He punish those responsible. I am so angry. Every time we talk about immigration, we hear about summits, meetings, conferences. At the same time, African young people are drowning at sea. We don't need meetings, we need action. We need to stop this carnage in the Mediterranean.
Every day, we hear about 40 or 50 people drowning at sea. What is happening in Libya is a war crime. Isn't looking the other way the same as being an accomplice to war crimes? Is Europe, which has allowed so many lives to disappear, not complicit in these crimes?
When a European is the victim of a tragedy, the whole world mobilizes, but when hundreds of Africans drown, nobody seems concerned. Is humanity's conscience dead?
We don't want to hurt Europe, I swear to you. We do not want to spread Islam, to attack your beliefs or your ways of life. On the contrary, we want to share with you what we have, we hope to live in dignity. But this dream comes at a high cost for all the migrants who drown."
*The first name has been changed.