Lebanese police say they have again prevented dozens of Syrians from reaching Cyprus by sea. Over the past year, there have been numerous attempts to smuggle migrants to the small EU member state.
Lebanese police said at the weekend that they had stopped an attempt to smuggle 51 Syrians to neighboring Cyprus.
"On May 4, 2021, the Internal Security Force's information branch stopped 51 Syrian nationals, including 39 men, five women and seven minors, who were heading to Cyprus by sea," said a police statement cited by the AFP news agency.
According to the statement, the Syrians were stopped while waiting along Lebanon's northern coast after paying a smuggler $2,500 (€2,000) each for the trip.
Boat arrivals to Cyprus
The latest smuggling attempt comes just nine days after the army said it had stopped 69 Syrians in the northern region of Akkar near the border with Syria and arrested the smuggler who was planning to take them to Cyprus.
Last year, numerous vessels carrying Syrian, Palestinian and Lebanese nationals sailed approximately 170 kilometers to Cyprus from northern Lebanon. In September, for instance, a total of five migrant boats arrived on or near Cypriot shores from Syria and Lebanon in the space of 48 hours. Some of the migrants were reportedly killed during the crossing.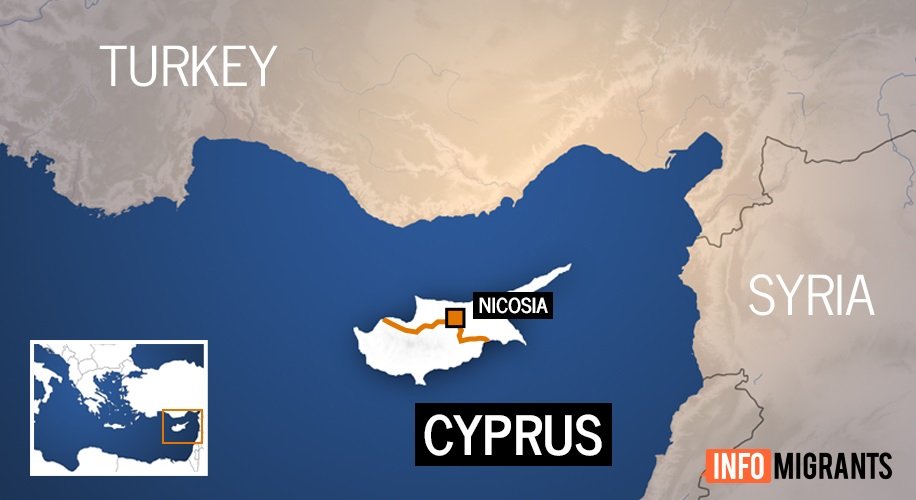 The Republic of Cyprus (RoC) and Lebanon have an agreement to curb the arrival of boats loaded with migrants from reaching the island. Last summer, the RoC sent a team to Lebanon to help authorities stop migrants from fleeing, according to AFP.
In March, Europe's top human rights watchdog urged Cyprus to investigate allegations of so-called push-backs of migrants arriving by boat from Lebanon. The Council of Europe's human rights commissioner Dunja Mijatovic cited reports that "boats carrying migrants, including persons who may be in need of international protection, have been prevented from disembarking in Cyprus, and summarily returned, sometimes violently."
The eastern Mediterranean island of Cyprus is divided between the internationally-recognized RoC, an EU member state, and the Turkish-administered northern side. Authorities in the RoC have insisted that they have respected the law, and repeatedly requested EU assistance to deal with the arriving migrants and alleviate its overcrowded migrant camps.
Crisis in Lebanon
The small nation of Lebanon, home to nearly seven million people excluding some 1.5 million Syrian refugees, is experiencing its worst economic crisis since its civil war, which lasted from 1975 until 1990. Exacerbated by the COVID-19 pandemic and a massive explosion at Beirut's port last year, which killed dozens of refugees, the crisis has deprived tens of thousands of people of their livelihoods while the local currency has lost about 90% of its value.
In March, Amnesty International said that Lebanese security forces committed "shocking violations," including torture, against some Syrian refugees in Lebanon over the past 10 years. And last December, an arson attack at a Syrian refugee camp in Lebanon led to the arrests of two Lebanese and six Syrian nationals.
Last month, Human Rights Watch accused the Lebanese government of leaving refugees and migrants behind in its coronavirus vaccination strategy.
With AFP