More than 2,000 migrants have arrived on the Italian island of Lampedusa over the past two days. Many are from Bangladesh, where myths spread about Europe lead tens of thousands of people to embark on deadly journeys.
Sunday May 8 saw the largest number of migrants to arrive at an Italian port in a single day so far this year. At least 1,400 people – the majority of them nationals from Tunisia, Ivory Coast and Bangladesh – landed on the island.
According to local media, migrant boats continued to arrive on Monday. The Sicilian newspaper Giornale di Sicilia reported that 20 boats had been registered within 24 hours, and a total of 2,128 people had been transferred to the 'hotspot' asylum processing center.
The boats, including wooden fishing vessels, began arriving on the island overnight from Saturday to Sunday. By late Sunday afternoon, at least nine boats carrying migrants had disembarked. Italian coast guard and customs police boats escorted the vessels after they were discovered a few kilometers offshore, Italian media reported. Four more boats brought 635 people early Monday morning.
Most of those who reached the island were men, but there were some women and children, as well as a newborn baby, according to Giornale di Sicilia. Italian state radio said that many people slept on mattresses outdoors after the processing center reached capacity, according to the AP news agency. Hundreds of migrants were transferred to an unused passenger ferry for quarantine, pending COVID-19 tests.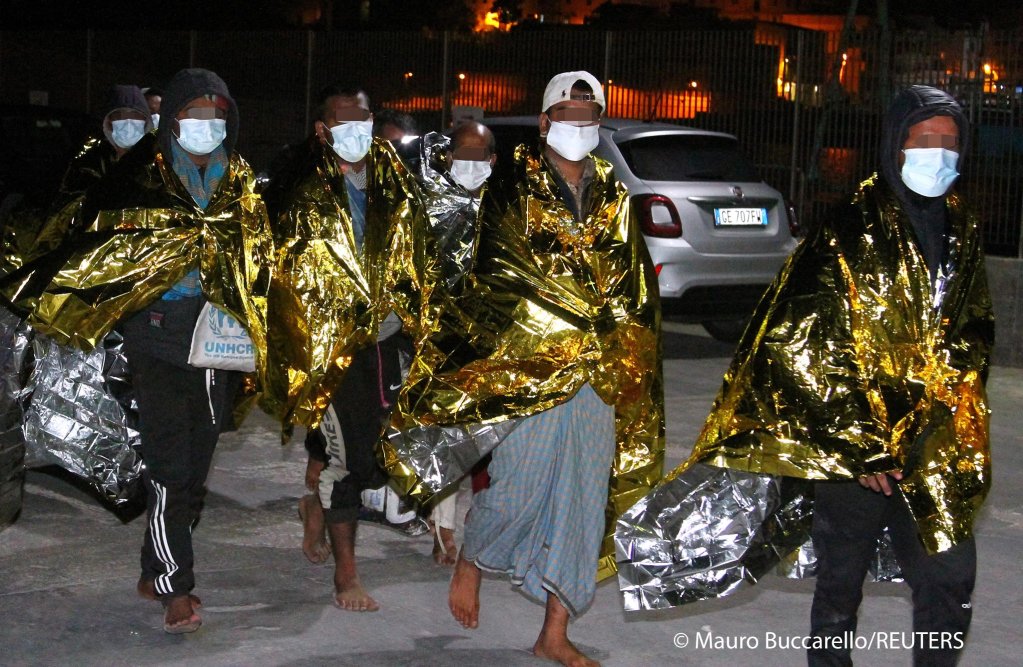 Right pressures Italian PM
"I've said all you need is a day of good weather to see (all) these boats," Lampedusa mayor, Salvatore Martello, said late Sunday on Sky TG24 TV. Martello called on Italy's prime minister, Mario Draghi, to put migration on the agenda, the AFP news agency reported.
The arrivals were condemned by Matteo Salvini, leader of the far-right League party who is facing trial in Sicily for refusing to allow migrants to disembark while he was interior minister in August 2019. "With millions of Italians in difficulty, we cannot think of thousands of illegal immigrants," he said. Salvini also demanded a meeting with Draghi to discuss the issue.
The hotline for migrants in distress in the Mediterranean, Alarm Phone, meanwhile said it had received alerts from six boats in distress within 27 hours. Two boats remained unaccounted for. 
Following the 'dream' from Bangladesh to Europe
More than half a million people have landed in Italy since the start of 2015, according to the UN migration agency, IOM. Italian Interior Ministry figures show that between January 1 and May 7 this year, 10,725 people arrived in Italy by boat, including 1,216 Bangaldeshi nationals.
The Central Mediterranean sea route between Sicily and North Africa remains one of the world's most deadly migration journeys, with 506 migrant deaths recorded so far this year.
Shariful Hasan, a migration expert with the NGO BRAC, told InfoMigrants from Dhaka that Bangladeshis from certain districts are often deluded about the ease of reaching Italy or Greece and working in Europe. "They are told, 'if there is any way you can come across the Mediterranean and come to Italy, you can get a job'," Hasan said.
"They believe the middlemen (the smugglers) who are working in Europe or in Bangladesh. And they tell them 'all your problems will be solved. There will be no poverty, you will be a rich man'." Bangladeshis who are already in the Middle East are even being told that they would be better off heading to Europe instead, Hasan added.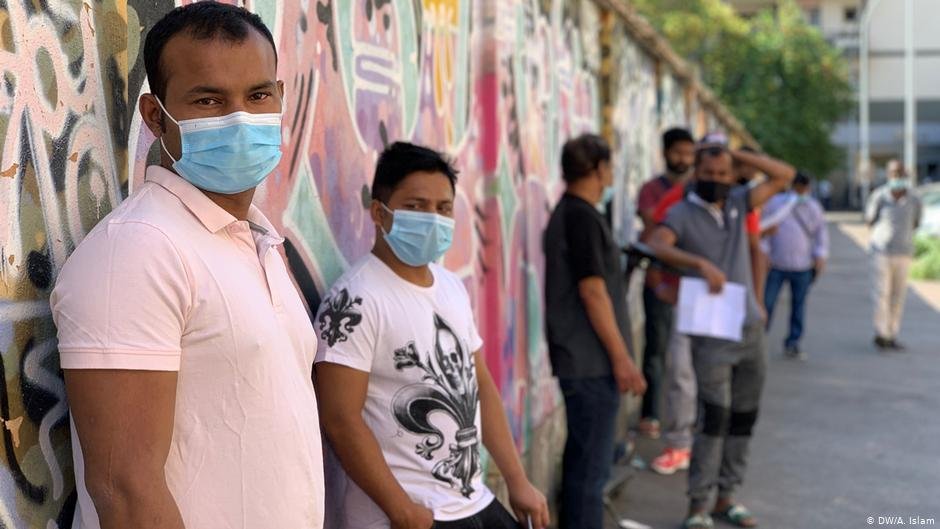 The reality for many Bangladeshi migrants is that they are sold by one trafficking group to the next and are regularly the victims of extortion. These traffickers operate not only in Bangladesh and Libya, but also in other countries such as Turkey and Dubai.
"Every year around this time, May, June to September-October, they try to send more people and if you go to the Facebook pages there are some pages where the traffickers are saying 'I have taken 100 people to Italy, so now another group can come'," Hasan said.
"There has to be a coordinated effort from all these countries to stop this deadly journey."
Read also: Trafficker family kills 30 migrants in alleged revenge attack in Libya
Crackdown on rescue vessels
The latest arrivals in Italy come as Italian authorities are tightening controls on migrant rescue boats. Several vessels operated by non-government organizations are currently active in the central Mediterranean, trying to save people in distress. One boat, the Sea-Watch 4, was issued with a new detention order in Siciliy at the weekend. The ship had previously been impounded in Palermo for six months until March.
The latest order followed a safety inspection which found too many life jackets on board and said the ship's sewage system was insufficient for the potential number of people rescued. Activists said the inspection was a smokescreen to block the ship.
Another vessel, Sea-Watch 3, was impounded by the Italian coastguard in March in the Sicilian port of Augusta, also due to safety issues.
With AFP, AP