More than 30 migrants in the Mavrovouni camp on the Greek island of Lesbos have tested positive for COVID-19, Greek authorities say. Around 100 people have been put in quarantine.
Since last September around 6,000 asylum seekers in the temporary reception and identification center (Mavrovouni) on the island of Lesbos have been living in difficult conditions – to add to that, they now face a wave of coronavirus cases.
In recent days, 30 of the camp's residents have tested positive for COVID-19, according to Greek health authorities. As a result, 100 people – including the family members of those who tested positive – have been placed in quarantine in a section of the camp.
Since the start of the COVID pandemic in March 2020, migrants on Lesbos have largely been spared by the virus. A few cases have been reported, but there has been no significant spread of COVID in the camps. This is partly due to long periods of lockdown as well as the relatively isolated position of the camp, which makes it difficult for migrants to mix with the general population.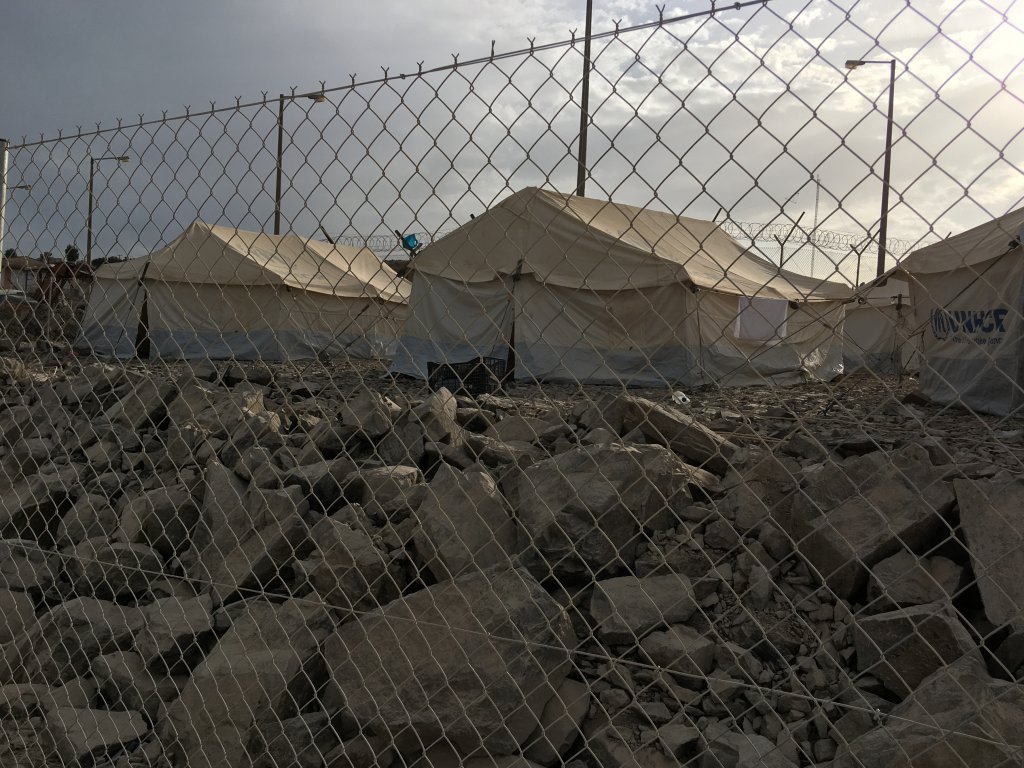 More important concerns
Many migrants have reported that they have bigger concerns than COVID-19. The majority experience very poor living conditions: they live in tents exposed to rough weather and are often without electricity. Some complain of not having enough to eat as well as poor hygiene facilities in the camp. Being forced to wait for their asylum decision under these conditions leads to tensions and often depression and other mental health problems.
Also read: 'It's mental torture': daily life in the women's section of the Kara Tepe camp in Greece
Despite a vaccination campaign announced for migrants on Lesbos, many people, mainly Africans, are refusing to be vaccinated, according to the AFP news agency.
A poll conducted last week by Greek health and migration authorities found that only 40% of asylum seekers in Greece said they were willing to be vaccinated, the news website Kathimerini reported.
Most asylum seekers are under 40 years old and display mild or no symptoms, and so they "see no reason to get vaccinated," sources reportedly told Kathimerini.
Officials say vaccinations will start in two weeks and that the government will launch an awareness campaign on social media channels, the website reported on Monday.
The tent camp at Mavrovouni, sometimes called "new Kara Tepe", was built hastily in September 2020 to accommodate the thousands of asylum seekers left without shelter after the Moria camp was burned down. A new facility is set to replace the tent camp: the Greek government says its construction has been delayed due to opposition from locals who object to the presence of migrants on the island.