After more than 2,000 migrants landed on the Italian island of Lampedusa over the weekend, various EU member states have reacted to the situation. Italy is calling once again for EU solidarity, but how would it be enacted and which member states will come forward to help?
The numbers of migrants arriving in Italy since the beginning of 2021 has almost tripled compared to the same time period last year. As of May 10, almost 13,000 migrants have made it over the Mediterranean from North Africa.
It is a similar story for those believed dead or missing. In 2020, by May 12, the UN refugee agency UNHCR had registered 281 people as dead or missing in all parts of the Mediterranean Sea whilst on their way to Europe. This year, the figure already stands at 633.
More than 11,000 migrants have arrived in Sicily this year so far by sea, according to UNHCR data, 335 on the Italian island of Sardinia, 497 in Apulia, 273 in Calabria in the tip of Italy's boot, and 32 registered in Campania, the region surrounding Naples. Some are also arriving over the land border with Slovenia.
In just 24 hours from the weekend to Monday May 10, more than 2,100 migrants arrived on Lampedusa. The numbers were so great that there were reports in the Italian media that some migrants had to sleep on the quay before they could be registered and sent for mandatory quarantine.
Uptick in arrivals in Italy
The majority of the arrivals this year, just over 33%, come from Tunisia. Bangladeshis account for a little over 11% of arrivals and those from Ivory Coast for a little over 7%.
The uptick in arrivals has made European Union member states ponder the question of solidarity on the migrant question yet again. What does it actually mean to individual states, and how is it and should it be enacted?
Italian government members have repeatedly urged fellow EU members to act in solidarity with them, and now the calls are strengthening. At the same time, the Italian government has been in negotiations with Libya and Tunisia to make sure controls there are tighter, to stop people setting sail in the first place.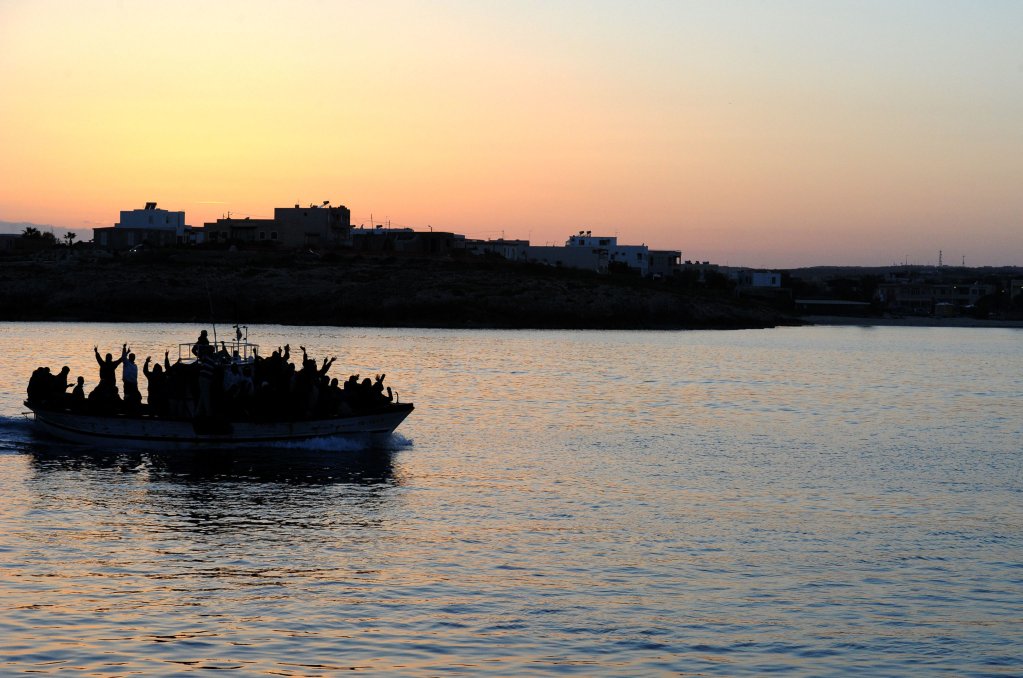 Bigger boats, more people
Totò Martello, Lampedusa's mayor told Italian newspaper La Repubblica that he had noticed a real change recently in the flow of migrants. Before, he said that smaller boats would arrive from Tunisia with maybe 15 or 20 people on board. Now, he says the island is starting to see double decker fishing boats, packed to the rafters with maybe 200 or 300 people on board.
Martello has called on his own national government to "take things in hand," saying that migration is a "political question," according to the German news agency dpa.
Sicily's regional governor, the right-wing politician Nello Musomeci, also feels abandoned by both the Italian government and the EU. On Twitter, on May 10, he posted a picture of a migrant boat arriving in Lampedusa. He stated: "It is not just good will that we need to solve this human drama in the Mediterranean. Everyone knows that in the next few weeks more innocent people will die (almost always women and children) in their desperate quest to reach the Sicilian coast."
Discord in Germany
Politicians in Germany, reports dpa, disagree about the best course of action. Gorden Isler from Sea-Eye has called upon European states to send their own rescue ships to ease the situation. But many in Germany disagree about how many more migrants the country could and should accept, both from Greece and Italy.
The current Interior Minister Horst Seehofer from the conservative CSU party has said that there needs to be talks and strategies drawn up within his party, to make sure that Europe does not see the kinds of numbers attempting to arrive that they saw in 2015. In the year that followed, Germany accepted more than one million asylum seekers.
The German Foreign Minister Heiko Maas, from the social democratic SPD party, has expressed his country's solidarity with Italy in words. According to dpa, at the start of a two-day visit to Rome, Maas said: "We are of the opinion that we cannot leave Italy alone with this situation."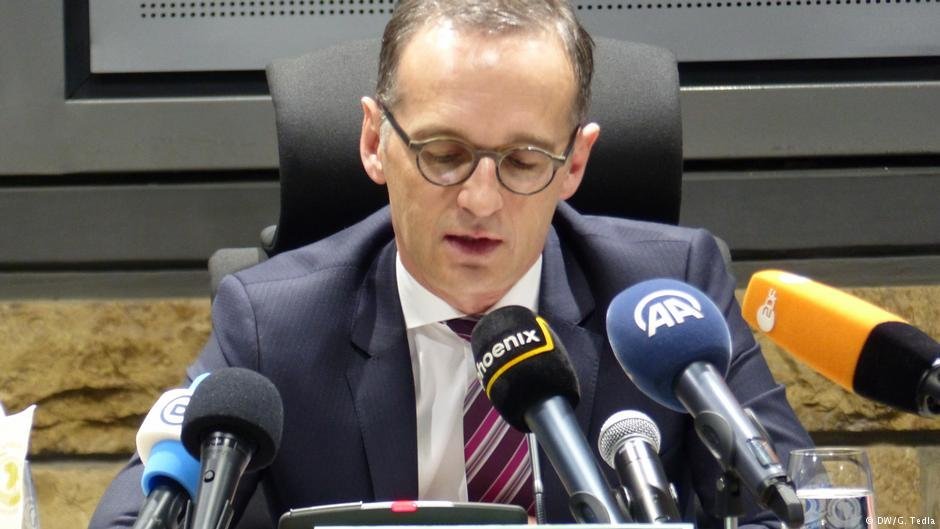 Austria rejects EU call for solidarity
Maas is expected to speak in more depth to Italian Foreign Minister Luigi Di Maio from the Five Star Movement party about the issues on Wednesday, May 12. Prior to his visit though, Maas reminded journalists that Germany had already taken a number of asylum seekers and refugees from both Italy and Greece and that they would be pushing for other European states to also play their part.
Maas suggested that those states that do not want to accept refugees and asylum seekers themselves should be asked to play a bigger financial role in combatting the reasons that push people to flee. "It can't be that migration is exclusively a theme in some European countries which have accepted refugees, and not others," concluded Maas.
On Tuesday, however, Austria rejected the EU's call for solidarity. According to the news agency Reuters, Austria's Europe Minister Karoline Edtstadler said in Brussels: "Austria is steering a very clear course: A distribution [of the Lampedusa migrants] all over Europe is not an approach that will bring a solution."
Edtstadler said that the EU should concentrate instead on helping people in Africa directly, whilst also sending a message that not everyone who makes it to Europe can actually stay, reported Reuters.
Migrants and asylum seekers
In fact, many states in Europe question what should be done with those migrants who will never qualify for asylum but, for various reasons, also can't be sent back to their countries of origin.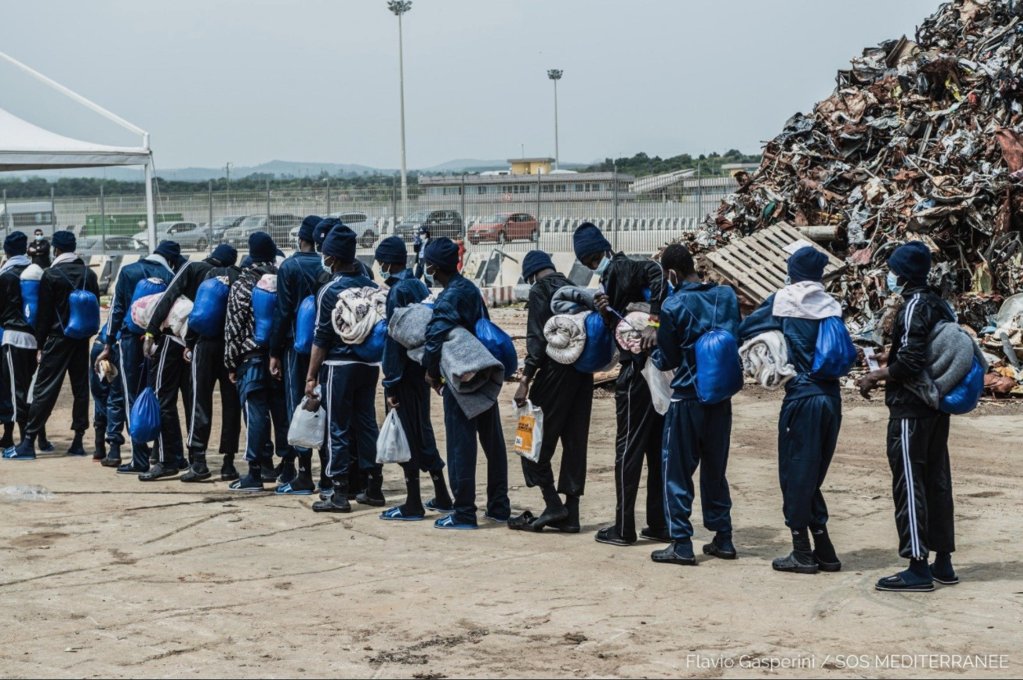 The solidarity principle agreed upon in September 2019 between Malta, Italy, Germany and France relies on each individual situation being assessed and then various states coming forward to offer a quota of people they will accept. dpa reports that since then, Malta has tried very hard to halt the flow of arrivals altogether. According to that agency, this year, it has registered just 79 arrivals.
The EU held a conference in Portugal on Tuesday, May 11. Portugal holds the EU's rotating presidency. EU Home Affairs Commissioner, responsible for migration, Ylva Johnasson attended via video link. She tweeted that it was a good discussion and that the EU was working hard with its African partners on the subject of migration.
'Europe needs migration'
Johansson, too called for solidarity with Italy and asked for all member states to adopt the EU proposals for a migration pact, which she said would be the "best guarantee for a well-functioning migration system."
In the press conference, Johansson reiterated her point that "Europe needs migration". She also said that migration between Africa and Europe had "a long history," which "we should acknowledge and build on."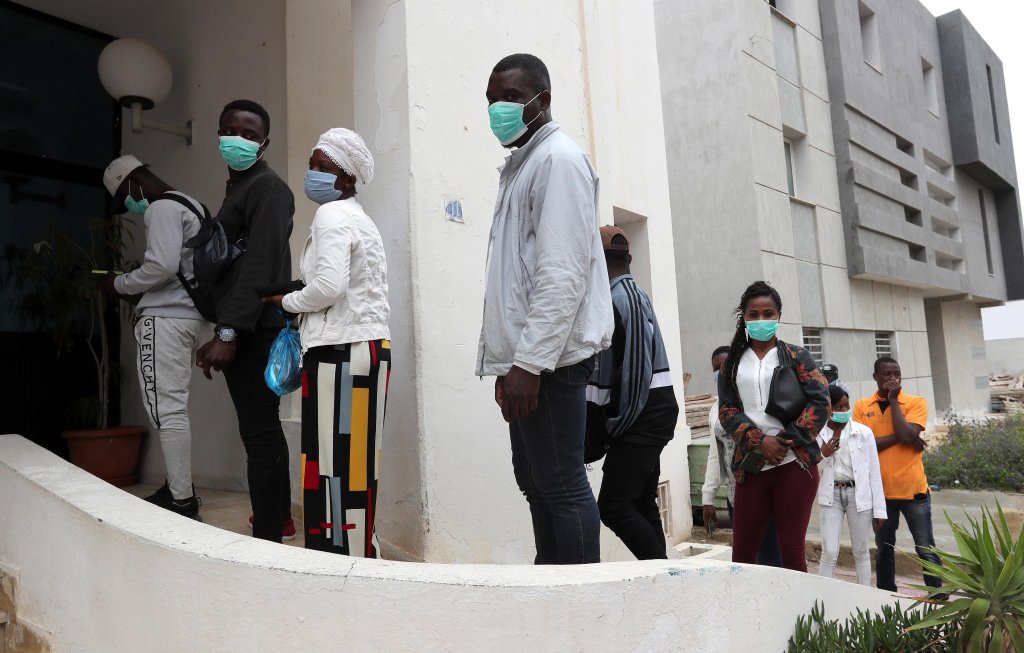 Nina Gregori, head of the European Asylum Support Office EASO, was also at the conference. She tweeted that "strong asylum and reception systems are key to proper management of migration." She mentioned that EASO was working with its North African partners to "help build such systems, including through training and capacity building."
'Saving lives'
Johansson agreed, saying the African Union (AU) was playing a key role in the EU's "comprehensive approach to migration and mobility." One of the shared objectives, Johansson said, between the EU and the AU was "saving lives."
"Tackling migrant smuggling" was one of the most important ways of stopping people getting in dangerous boats, said Johansson, and therefore preventing deaths.
A new voluntary return and reintegration strategy has also recently been proposed, said Johnasson. Lastly, developing legal pathways for migration and creating talent partnerships would be announced in the next month, she said.