More and more migrants are crossing the Mediterranean to Italy from Tunisia. The majority of them used to be Tunisian nationals, but this year there are increasing numbers of sub-Saharan Africans on board. Their determination is almost indestructible.
"Despite the shipwrecks, despite our mourning families, we are always ready to risk our lives," says Prista Kone, a 28-year-old from the Ivory Coast to the news agency Agence France Presse (AFP).
Kone has already tried once to make it to Europe, but the boat she boarded last year was intercepted by the Tunisian authorities. Kone told AFP that she arrived in Tunisia in 2014. She already had a degree in business management and traveled to the country to continue her studies.
'People called me 'monkey' and threw stones'
However, out of economic necessity, her dreams of further education foundered and she found a job as a housekeeper. Kone said she hadn't realized how racist Tunisian society was. She says her boss told her that she shouldn't touch her children "because I am black." The boss also accused her of stealing things from the house which had gone missing.
On the streets, says Kone, "people called me 'monkey' and threw stones at me."
The head of the Association of Ivorians in Sfax, Oumar Coulibaly, says this is a common experience for many West Africans. He estimates that there are about 20,000 sub-Saharan Africans in Tunisia and nearly two-thirds of these are from Ivory Coast.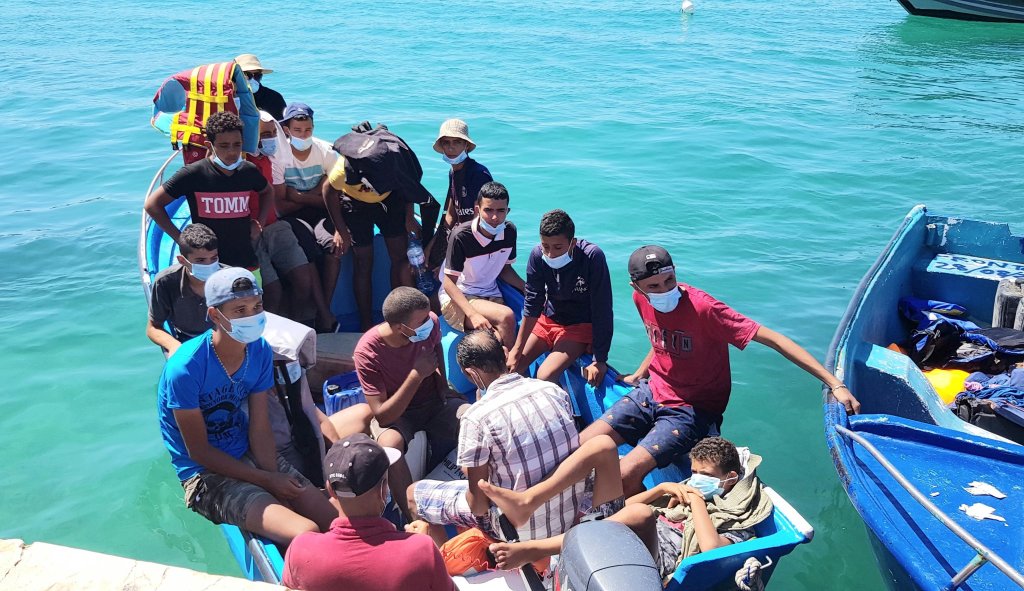 'For them it is Europe or death'
"If these people survived a shipwreck at noon, they would be ready to participate in another crossing at 1 p.m," explained Coulibaly to AFP. "For them it is Europe or death."
Most of those ready to make the crossing are young people. Coulibaly tells AFP that for the most part these would-be migrants to Europe "represent the hopes of their families." He says some arrive in Tunisia, like Kone, with the hope of pursuing their studies, others "come to work." Some, he says, "were promised huge salaries, but… they were lied to."
Without the jobs they were promised, many of these African migrants fail to obtain employment permits in Tunisia, which leaves them even more vulnerable to being underpaid and forced to work illegally. Many of them have reported facing "regular abuse by police or citizens," writes AFP.
'Leaving Tunisia could ease my pain'
The determination to improve their situation is almost indestructible. Aminata Traoure already lost her baby daughter, her sister and her niece in a shipwreck, reports AFP, but she is still set on making her way across the Mediterranean to Europe.
"Leaving Tunisia could ease my pain," Traoure told AFP. Her shipwreck took place on March 9. She and about 200 others survived but her 15-month-old daughter Sangare Fatim, and 39 others died in the accident.
Now, Traoure has told AFP that she would ideally like to go home to Ivory Coast, but she can't afford the cost of travel. AFP reports that the cost of a ticket back to Ivory Coast plus a fine for staying three years illegally in Tunisia would cost more than a crossing on a boat to Europe.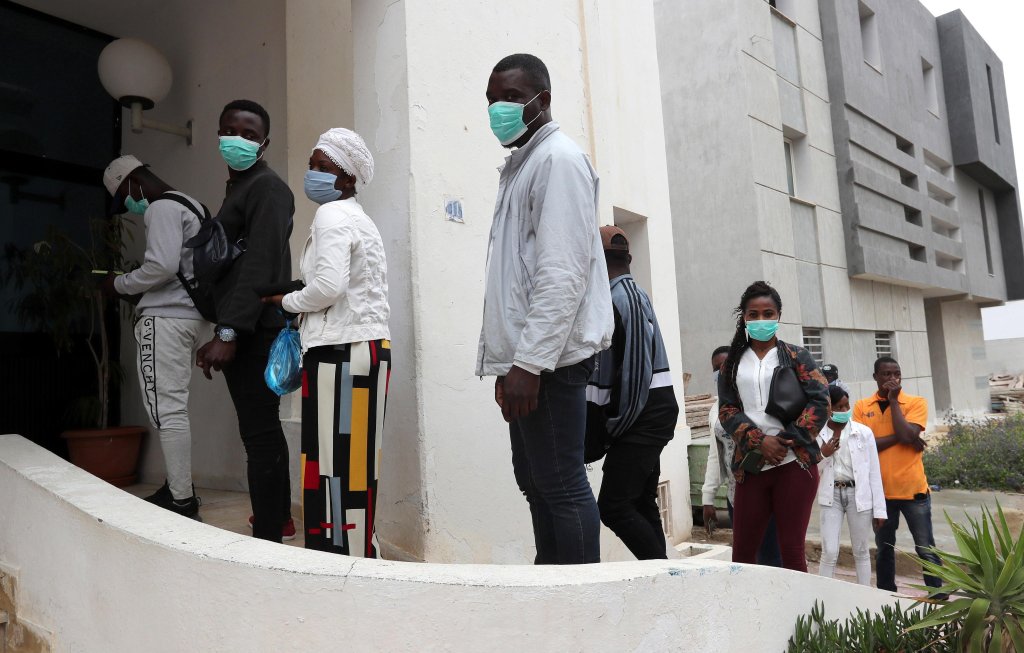 No way out
Traoure sees no way out. "I'll have to try again," she says. She is not alone. According to the Tunisian human rights organization FTDES, in the first quarter of 2021, almost half of all those who boarded a boat from Tunisia actually came from sub-Saharan African countries.
Already at least 453 people have died in their attempts to reach Europe from North Africa. About 100 of those originally set off from Tunisia's Sfax port, one of the main departure points for those headed for Lampedusa and Sicily.
Alaa Talbi is FTDES' president. He explains that in Tunisia "neither the legal framework, nor the cultural framework favors integration." Talbi thinks that the increased controls in Libya, coupled with the instability have pushed more sub-Saharan migrants towards Tunisia as a departure point for Europe.
Inequalities made worse
But, once in Tunisia, many find the situation not much easier than its conflict-torn neighbor Libya. Since the so-called Jasmine Revolution in 2011, Tunisia's economy has "lurched from crisis to crisis," according to AFP.
Inequalities and poverty have been exacerbated for those without the correct legal documents, especially during the lockdowns and other measures to curb the COVID-19 pandemic.
The Catholic aid agency CARITAS has reported that some smugglers are telling would-be migrants that COVID has "decimated the population" in Europe and that accommodation and jobs are "now easy to find."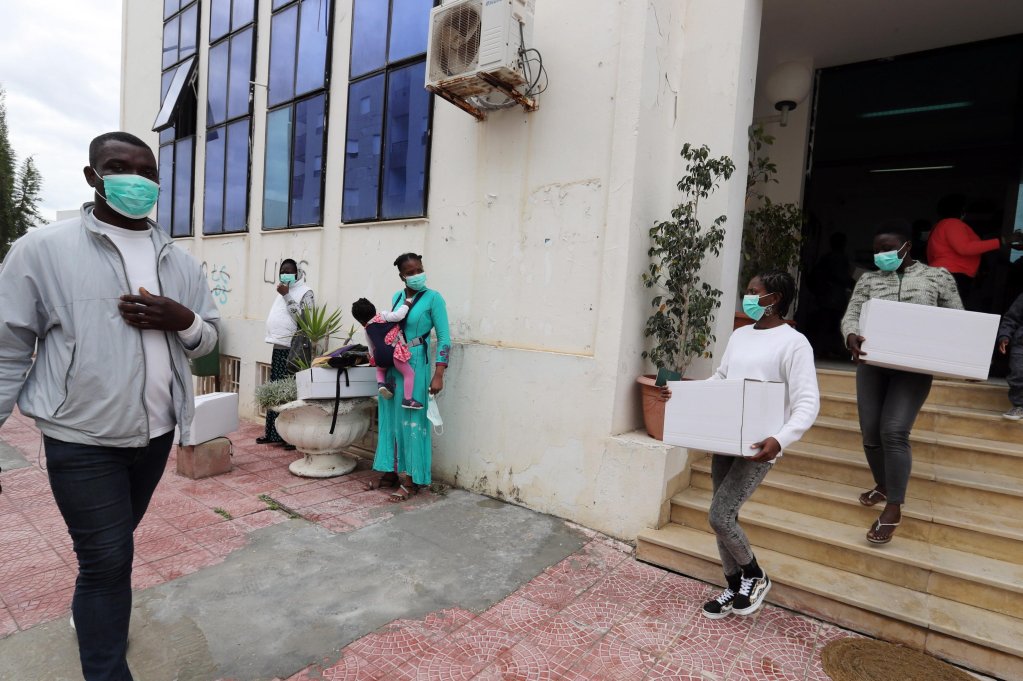 Lured by lies
It is stories like these that might help persuade even those who have found work in Tunisia. Sozo Ange is 22 and also from Ivory Coast. She tells AFP she has been in Tunisia for two years and is sharing a small room with several other people.
Ange and her husband Inao Steave have a small baby, whom Ange is still breastfeeding. Ange thinks the best thing she could expect in Tunisia is to become a cleaning lady. Something she is not keen to do. Her husband is employed in a bakery and tells AFP he is "worked harder than his Tunisian colleagues."
Inao Steave says that he doesn't want his son growing up in these conditions. "We are aware of the risks, but we have no choice –we will die or live in Europe!" He declares.
This feature was a rewrite of an AFP feature