Applying for asylum in the United Kingdom has become a complex maze full of mixed messages for those in need of protection -- especially since Brexit. In this article, we discuss the risks and opportunities involved in lodging your asylum case in the UK.
The dispute over French and UK territorial waters goes well beyond questions about how fisheries are affected after the UK's departure from the European Union. Human lives are also at stake, as hundreds of migrants attempt to cross from France to the UK across the English Channel, which at its narrowest point measures a distance of just 34 kilometers.
On a clear day, migrants camping out in Calais, France and surrounding areas can see the White Cliffs of Dover, making their impossible dream of reaching the UK appear deceptively close. But many people die while attempting that crossing, with the UK-based Institute of Race Relations (IRR) detailing 292 known deaths since 1999.
While historically, many migrants and refugees tried to make it into the UK as clandestine stowaways on lorries and other vehicles, the number of boat crossings has risen dramatically in the last two years, resulting in several fatalities.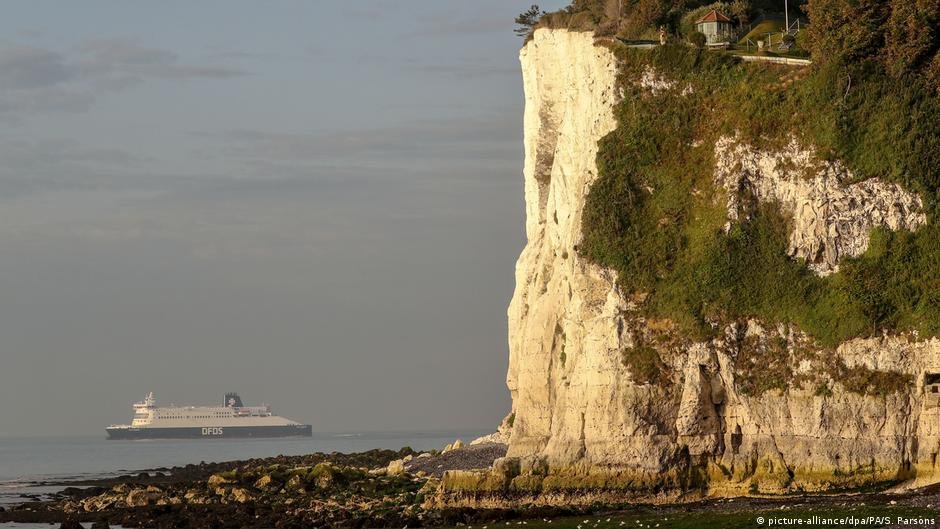 Goodbye, Dublin regulation
Once they arrive safely in the UK, many migrants try to keep under the radar to remain undetected. But this method can spell problems for them later in the asylum process.
Others, often those who were intercepted on arrival, meanwhile, claim asylum straight away. That means their right to be in the country or not will be assessed immediately. Up until the beginning of this year, the so-called Dublin III regulation could still be applied, establishing a first hurdle on the way to asylum to the UK.
While the United Kingdom was a member of the EU, this meant that those seeking protection in the UK who had traveled through other EU countries, considered 'safe' were effectively pegged to eventually be returned to the EU country where they first had been processed for asylum. 
In practical terms, however, this rarely actually occurred, either because the migrants managed to travel all the way though Europe to the UK without ever being processed in any country or because the bureaucratic processes involved behind Dublin III took so long that they they had obtained the right to apply for asylum in the UK anyway.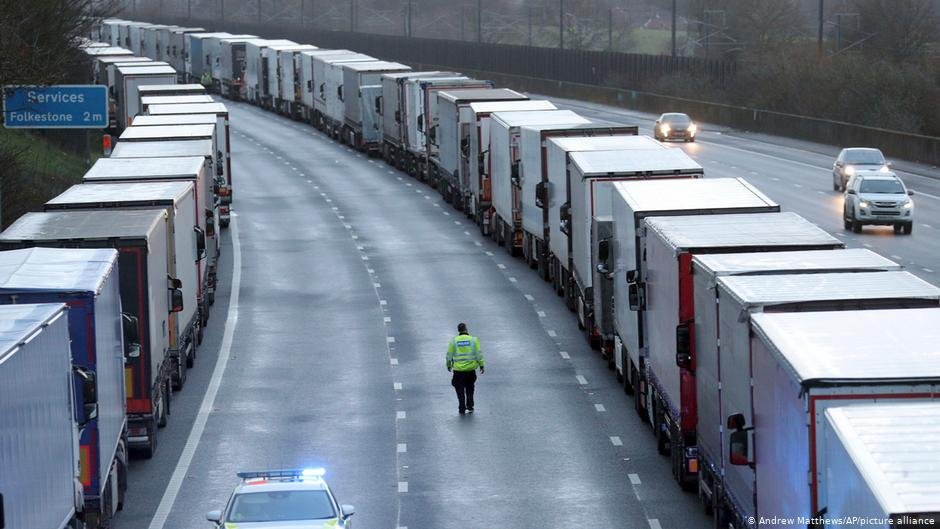 Read more: Brexit: UK government denies rumors about welcoming more asylum seekers
Third countries
For example, according to the European Council of Refugees and Exiles, only 263 people were transferred out of the UK in 2019 while the country was still a member of the European Union. This is considerably less than 10% of such requests made in the first place.
Having completed the Brexit process and therefore no longer being part of the Dublin III regulation, the British Government at this point "encourages" asylum seekers to seek protection in the first country they have entered, but there is no longer a UK law that specifically requires them to do this. This might, however, change as the government is introducing new limits on asylum claims.
If the UK can establish you have a "connection" to a safe third country — such as one you traveled through and spent a long time in — you might still be sent there if that country accepts you as part of bilateral agreements with the UK.
Read more: More migrants rushing to UK shores as Brexit fears loom
UK's changing role in Europe
While the UK is still busy finalizing many of the terms of its future relationship with the EU — including future prospects of returning migrants and refugees to other European Union countries — certain laws still govern how asylum cases are dealt with, which specific populations are likely to be granted protection, and how immigration is regulated in general.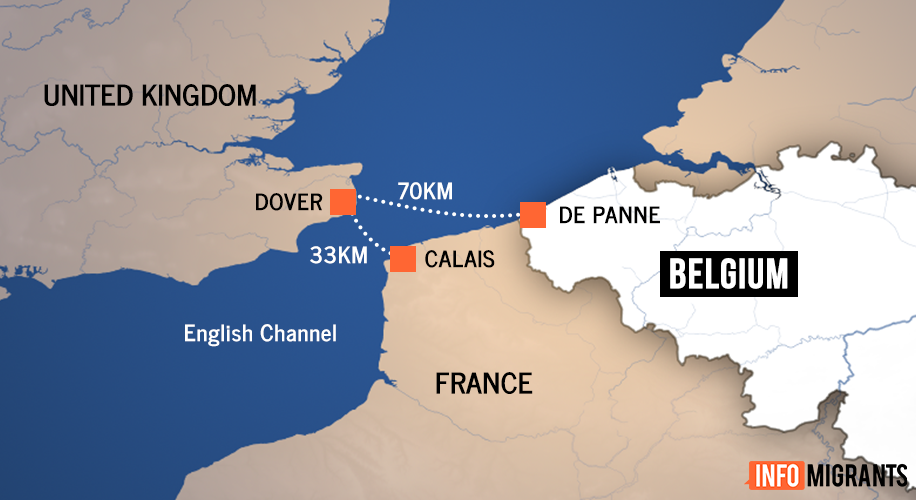 It is unclear how migration patterns from France to the UK might change as the UK's relationship with the EU evolves, but UK Prime Minister Boris Johnson has pledged to work with French authorities to find ways to discourage people from making the "dangerous" journey across the channel in the future. He is, however, yet to lay out a comprehensive strategy for that, as the UK-EU Political Declaration does not mention asylum at all — nor does the EU's draft text for a new partnership agreement with the UK.
While the UK's application of asylum law might change in the future as part of a comprehensive overhaul of the country's overall immigration system, the 1951 UNHCR Refugee Convention, of which the UK was a founding member, remains firmly in place, guaranteeing genuine refugees the right to apply for asylum.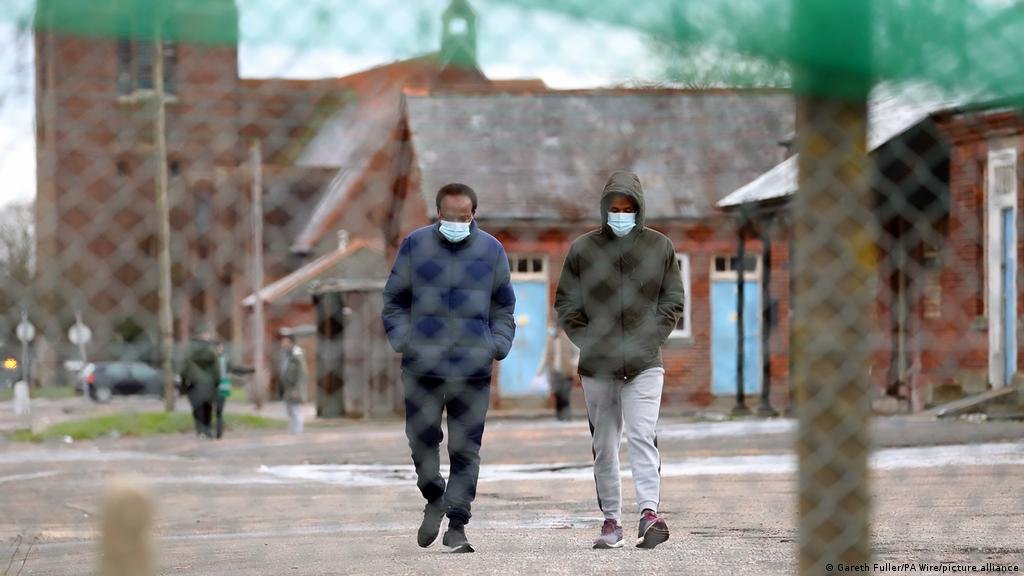 Definition of protection in the UK
In the UK, people may be granted refugee status if they are unable to live in their own country for fear of persecution. This can include — but isn't limited to — social dimensions such as race, religion, nationality, political opinion or sexual orientation.
Also, the UK stipulates clearly as an additional dimension to the application process that in order to be considered for protection, you cannot receive sufficient protection in your own country.
If you do qualify for protection in the UK, and you wish to remain there, you have to bear in mind that this also means that you cannot return to your country of origin for any reason at all — potentially for more than a decade even if the situation there stabilizes. Being granted asylum means that you need protection from your country of origin, and therefore, the law does not provide that you return there at the same time as retaining your asylum status in the UK.
The long way to asylum
If you present as a refugee and apply for protection, you will be scheduled an assessment with an immigration officer. They will — as a first step — assess first of all whether you might pose any threat to the UK, and will screen your history, checking whether your name might be flagged on any international databases for criminal or terrorist activities or for a violent past. They might also communicate with representatives from your home country — for example if someone who is a known threat happens to have the same name as you do.
After passing this initial step, the UK Home Office will start to decide whether you are eligible for protection. This is also known as the asylum substantive interview. A case worker from the Home Office will be in touch to schedule a separate appointment, though the time between the initial screening interview and the asylum substantive interview might take as long as one year or even longer, depending on the backlog of cases.
Throughout this period, you have the right to have an official interpreter provided by the UK government for each step of the way if you prefer to give your answers in any language other than English or Welsh.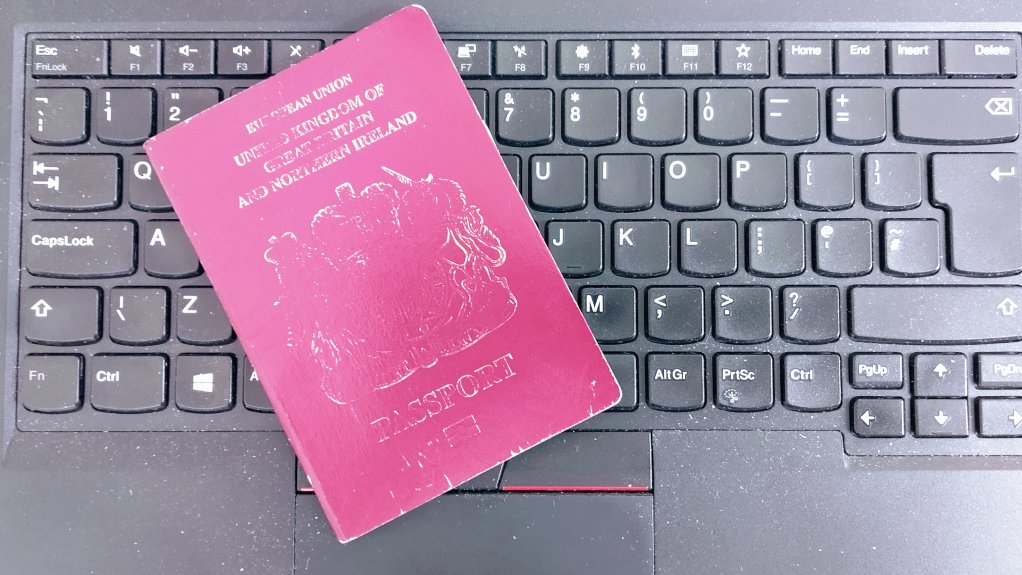 Proving your history
For this appointment, you and your family need to share information about your journey to the UK, including travel documents and passports as well as other identification papers such as identity cards, birth certificates and marriage certificates. In the case of children, school records might also be necessary in order to decide in which school level they should be enrolled.
It also matters whether you have been in the UK for some time already when you presented as a refugee or whether you presented as such immediately upon arrival at a port of entry.
If you were present in the country already, the Home Office will also want to see proof of your residence in the UK, which can be a document such as a bank statement, a household bill or other official papers linking you to your address. Documents that do not originate from a government body or a trusted business such as an electricity provider or telephone company may potentially not be accepted — including tenancy agreements. 
In its interviews, the Home Office will also want to know the exact reasons why you didn't claim asylum as soon as you arrived the UK, if this applies in your case. You will also be expected to provide evidence of these reasons where possible. It is therefore highly recommended that you lodge your claim immediately when you get to the UK.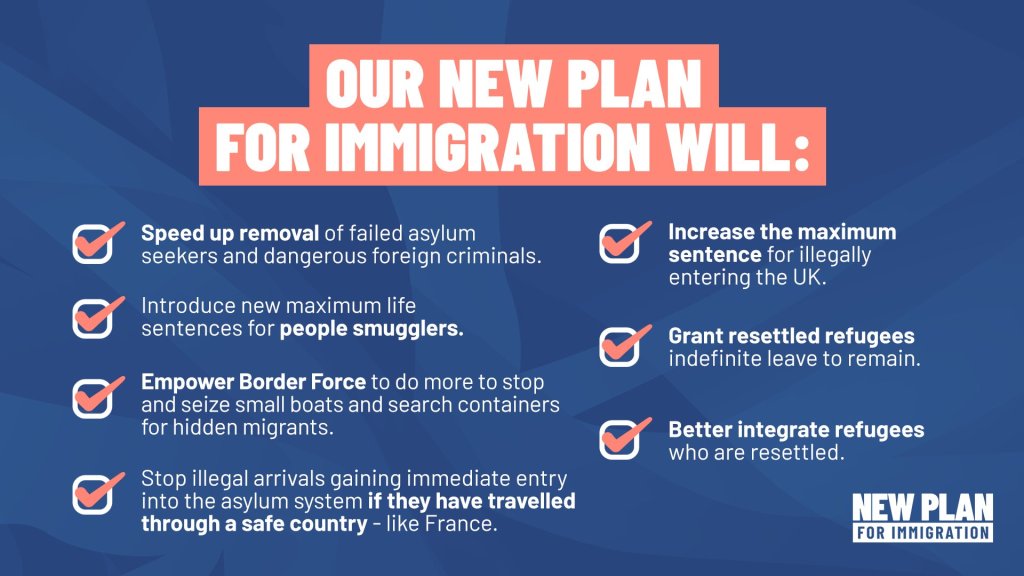 After these interviews, an asylum registration card (ARC) will be sent to your home address in the UK while your case is still being processed. You can use this ARC card as a temporary ID in the UK, as the government might keep your original documents while your case is being processed.
You will also be given a caseworker for as long as your case is being considered. Should you be in need of financial or housing assistance, the case worker will help make the appropriate arrangements for you. However, should you be in need of shelter, you might be sent to a different part of the country.
Still a long way ahead before the right to remain is granted...
A decision is usually delivered within six to 12 months if the case is not overly complicated, and you will be told what you should do while waiting for the decision.
Most importantly, you will not be given the right to work during this period, and working illegally might jeopardize your case or even land you in prison. However, if you have been waiting for a decision on your claim for more than 12 months, you can apply for permission to work at least with a limited scope.
While your case is being processed, you might be required to regularly report to your local Home Office center at a specified time. This might be as frequent as on a weekly basis, but in most cases is monthly. During these appointments, you are expected to sign your name to prove that you are still in the area where you said you'd be living. Sometimes, the immigration officer you meet may ask you some further questions relating to your case.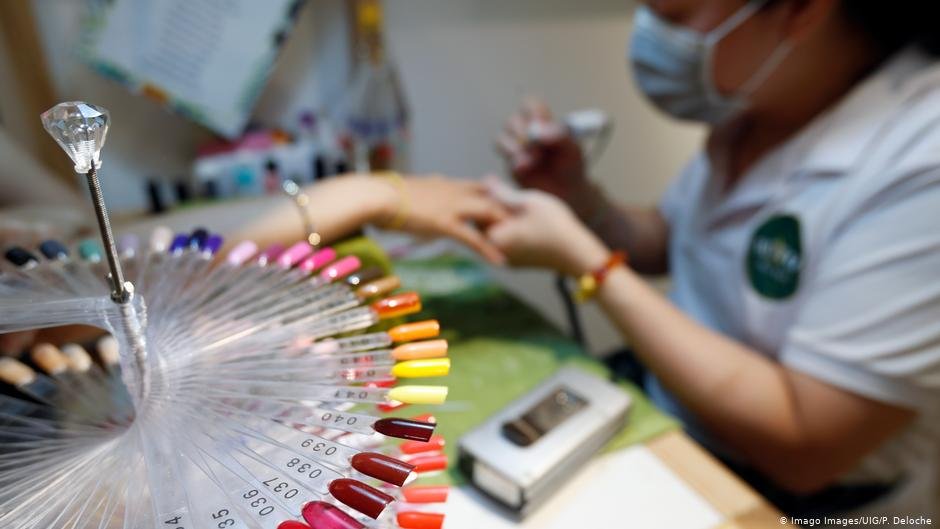 In a final step, you will be given an asylum interview, in which many of the pieces of information you have already shared will be presented again in front of a panel. You can attend this interview with a solicitor, and there are free legal aid resources available in the UK to find a solicitor to support you in your case and represent you before this interview panel. It is recommended, however, that in more complicated cases, a solicitor specializing in immigration law should be consulted at your own expense.
From Home Office to home
If successful, people are usually given limited leave to remain (also called "residency") in the UK for five years with the provision that after this, they can apply for indefinite leave to remain, that is if you don't break any laws during the initial five years. If you are not successful right away in being given limited right to remain, you can appeal the decision, especially if you come from a country where there is known conflict or persecution of minorities. Nearly a third of all cases in the UK that eventually result in successful applications usually go through the appeals process.
According to the UK Home Office, most people succeeding with their claims in the UK originate from Syria and Eritrea; about half of all applications from Iranian, Afghan and Sudanese nationals also typically result in success.
In this context, success means that you can stay in the UK for those initial five years, with your status being referred to either as "refugee status" or as "humanitarian protection." The rights and protections involved in both categories are the same; however, people placed under "humanitarian protection" may — according to anecdotal evidence — face more frequent reviews, especially if the conflict situation in their home country changes.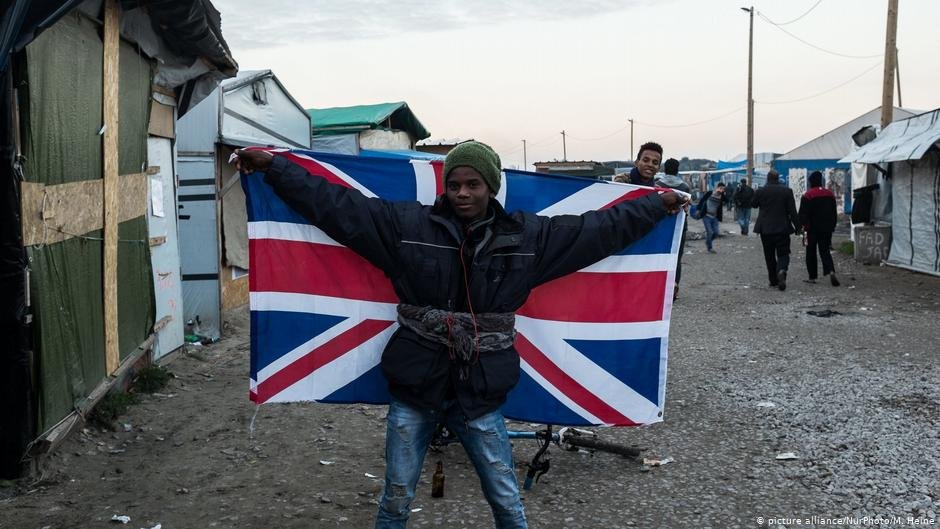 According to UK government statistics, 41% of all asylum applicants are granted the five-year right to remain in initial rulings, with appeals processes raising this number to around 65%. And according to the UK Refugee Council, 85% of all those who do manage to successfully claim asylum in the UK will remain in the UK long-term and make it their home country, paving the way for UK citizenship.
Exceptions to the rule
There is, however, a dangerous gray area here. Those arrivals who present as refugees as soon as they come to the UK can safely undergo the entire aforementioned process. The same applies to those who remained undetected in the UK and eventually decide to apply for legal status. As long as the documents they submit can support their cases and explain their situation, they will be dealt with in accordance with the above-mentioned guidelines.
However, if you were intercepted by border control officials at sea, in the Channel Tunnel, in the back of a lorry or elsewhere and you cannot prove your entire history in such detail, your case automatically becomes far more complicated.
Many people who enter the UK using such clandestine routes do not even have passports issued, let alone are carrying these with them. Many have made their way into the country as part of the criminal activities of human trafficking groups, and might have their documents taken from them by people smugglers at some point in their journey. While the UK is trying to crack down on people smugglers, it is also possible that innocent victims of traffickers might get caught in the crosshairs if they cannot establish their identity.
There still are other ways to prove your identity to the authorities — for example if you spent time living in several UNHCR or IOM facilities along your journey, and they have a track record of you that can be corroborated, you might likely be processed faster. But most migrants and refugees coming to the UK on irregular routes do not have sufficient proof like this, placing them in a state of limbo for months — or even years.
Those who still manage to succeed are now also faced with new legislation introduced specifically for those who have entered the UK illegally and have then, however, lodged asylum claims that resulted in success.
Under these new rules, any refugee granted asylum after entering the UK using irregular routes will no longer be given leave to remain for five years, but will instead be granted temporary rights for 30 months at first, during which they will be regularly reassessed to check if they might qualify for removal. Committing petty crimes might even flag you for removal under these circumstances. The plans have been criticized by international organizations like the UNHCR, with their legality being questioned.
If your case falls under these new rules, which have been introduced since the UK's departure from the European Union, you are recommended to seek legal advice.
Read more: When can refugee status or subsidiary protection be revoked?
Deportations on the rise
The UK has recently picked up its processing times of asylum cases after the COVID-19 lockdown created considerable backlogs. This means that those applying for protection in the UK might actually be processed sooner than expected if their cases are straight-forward. Rejections in particular will be sped up in cases where there is little to no chance of being given any type of protection — for example if your case is that of an economic migrant and not of someone who is fleeing persecution in their own country.
This effectively means that decisions will, in many cases, be handed down sooner than the regular six to 12-month wait. As a direct consequence, rejected asylum seekers will be deported much sooner as well. For now, this only applies to England but is expected to be extended to the other three UK nations as well.
Under these new guidelines, rejected asylum seekers will be given only 21 days' notice of their impending eviction in such cases — though it is unclear yet whether this applies only to rejected asylum seekers, who have lost their case at every level of legal appeal or whether it also includes those being handed initial rejections, in which case it would mean that the appeals process would have to be launched and the case heard at an appellate court within those three weeks.
In practise, this is unlikely. However, it puts additional stress on asylum seekers, as miscommunications during this period could have serious consequences, such as a person being taken to a deportation center while their appeal is still pending.
Human rights organizations have flagged serious shortcomings on the part of the United Kingdom in this area, which the government has said it would review and address as part of its ongoing immigration law reforms.
Read more: UK introduces visas for leaders in tech, science and entrepreneurship
For more information on the individual steps involved in the UK asylum process, you can contact UK-based NGOs like Freedom of Movement and Right to Remain.