In the past few months over 2,000 people have been illegally prevented from seeking protection along Europe's borders, a new report says. Humanitarian groups say the real number is likely to be even higher.
Over three months from January to April this year, at least 2,162 people were stopped at the borders of European countries and illegally turned or "pushed" back, according to a new report.
From border crossings in Italy, Greece, Serbia, Bosnia-Herzegovina, North Macedonia and Hungary, records of pushbacks of migrants collected by the Danish Refugee Council (DRC) and 10 other civil society organizations in six countries are documented in the Protecting Rights at Borders (PRAB) report: "Pushing Back Responsibility". The report comes after the Guardian newspaper last week claimed that pushbacks during the COVID-19 pandemic had led to the deaths of at least 2,000 migrants.
"Along the Central Mediterranean and Western Balkan routes, as well as at the EU's internal borders, pushbacks are no exception," the PRAB report says. More than a third of the pushbacks reported by migrants involved human rights violations, including being denied access to asylum procedures, physical abuse and assault, theft, extortion and destruction of property. Those responsible for the abuses were national border police and other law enforcement officials.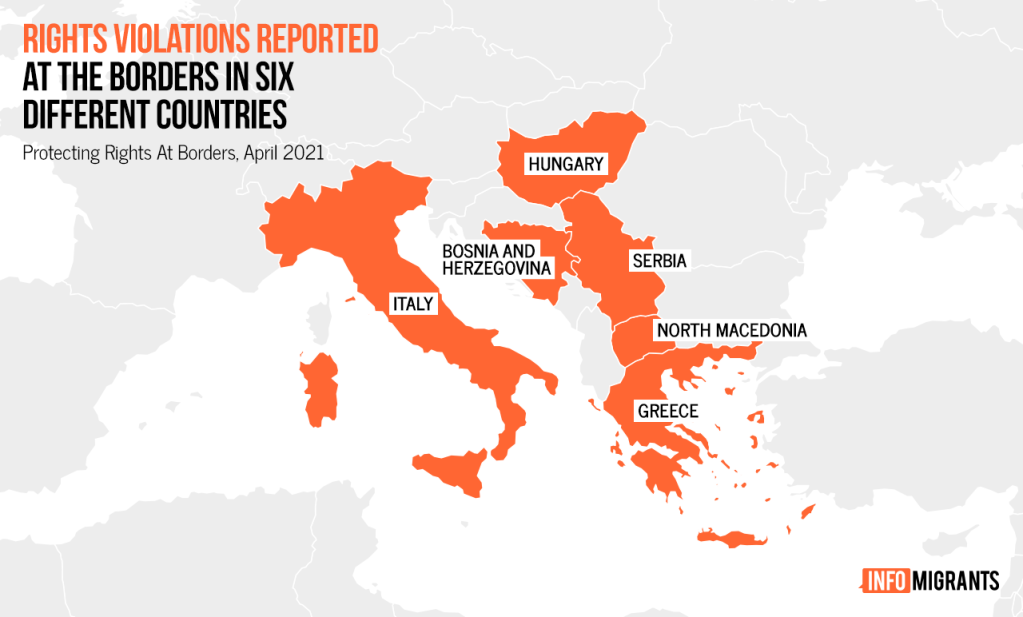 Denied water, bitten by dogs, and forced to kneel in the snow
At the coastal border between France and Italy, migrants attempting to cross reported being intercepted by French border police and then detained overnight at the French police border station. "[The migrants] are denied their right to apply for asylum, receive insufficient food, water and blankets, and are not provided with interpretation or medical assistance. The next day they are returned to Italy," the report says.
Migrants who were pushed back to Serbia from Hungary and Romania said they had been subjected to different kinds of mistreatment and abuse. In two cases, migrants said that they had been bitten by dogs unleashed by border guards. Others reported having been slapped, kicked, beaten with police batons, and punched on their backs, hands and legs. Most people interviewed said that they had been forced to sit or kneel on the ground regardless of rain or snow and that their mobile phones had been destroyed and not returned.
"It is extremely worrying to see that so many people experience pushbacks and border violence. It goes without saying that states must stop the violence and these illegal practices, and perpetrators must be held accountable," said Charlotte Slente, Secretary General of the DRC. 
Also read: Vast majority of pushbacks in southeast Europe involve torture, rights watchdogs say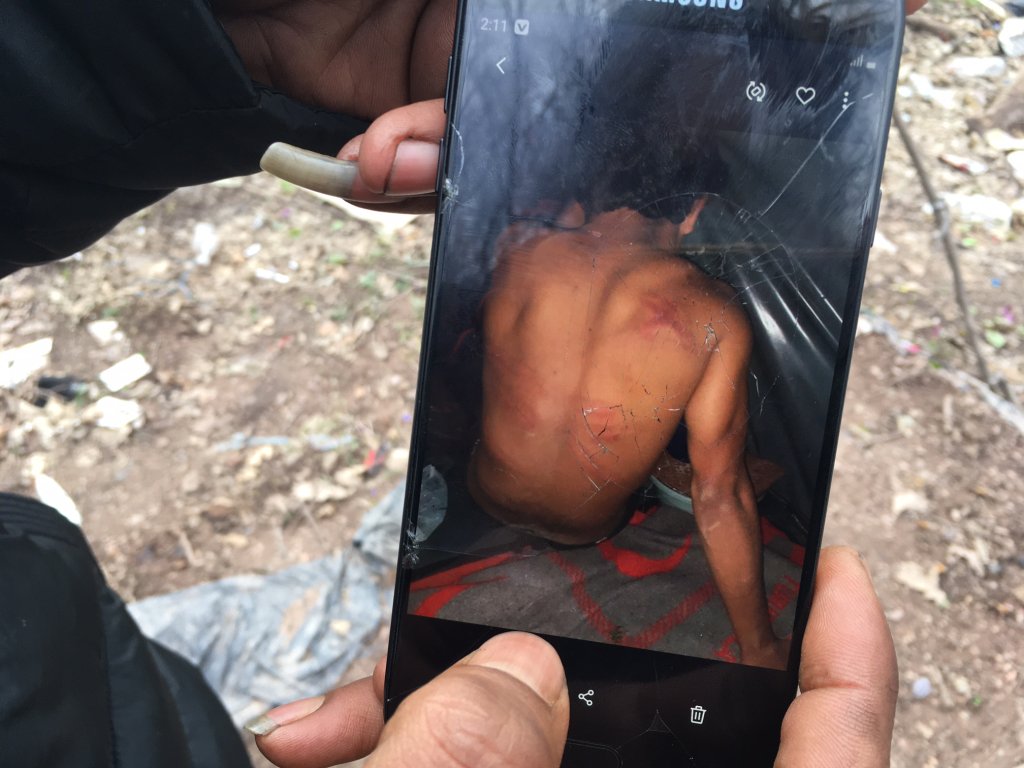 Actual number of pushbacks higher
The report also reveals, through testimonies, that authorities in different countries cooperated in more than 175 cases in so-called "chain pushbacks" in which people were transferred across several borders until they were outside the EU. This could be from Italy or Austria through countries like Slovenia and Croatia to a third country such as Bosnia-Herzegovina, the report says.
A large majority (1,216) of pushbacks documented in the report happened between Croatia and Bosnia. There were 331 cases reported from Romania to Serbia and 285 from Hungary to Serbia. The report suggests that the actual numbers are likely to be much higher, as there are so many challenges to documenting these practices: for example, NGOs are banned from the Evros area on the Greece-Turkey land border. Some migrants are also reluctant to report pushbacks because they are worried that it will affect their status or their possibilities for onward movement. Others think reporting will make no real difference. 
Border management must be 'rights compliant'
The PRAB report recommends that an independent border monitoring mechanism is set up to ensure that rights violations are properly monitored and that evidence of pushbacks submitted by NGOs is investigated in future. "Good faith is not enough to ensure that border management is human-rights compliant," it says. 
The DRC and other civil society organizations that contributed to the report, including the Hungarian Helsinki Committee, the Greek Council for Refugees and the Italian refugee law and policy organization ASGI, say that while states have the right to control movement across their borders, this has to happen in line with their international legal obligations. Countries are bound by human rights law to ensure that people can seek asylum, and turning people back as a means to protect states' borders is illegal. 
Investigations are continuing into the alleged involvement of Frontex, the European border agency, in pushback incidents, the report points out. In April new claims emerged that Frontex has played a key role in ensuring that migrants are intercepted by Libya's coast guard. The PRAB report claims that a lack of transparency surrounding Frontex's role makes it difficult to hold the agency accountable. In March, a Frontex investigation into the allegations of pushbacks in the Aegean Sea concluded that it was not possible to resolve the incidents "beyond any reasonable doubt."