Sicily's regional government has announced that it will set up a migrant assistance center in every province of the island. The aim: integration between Sicilians and newcomers.
Sicily, at the tip of the boot of Italy and Lampedusa, which is part of the Sicilian region, have received the greatest number of migrants arriving in Italy over the years. In recent weeks, when more than 2,000 people arrived over one weekend, the regional government declared that it was overwhelmed and its first reception centers were unable to process the arrivals quickly enough.
But for those migrants who have been through the Italian asylum system and received a permit to stay in the country, the regional authorities are hoping that by offering more assistance, they can improve the integration of this new community and the Sicilian population at large.
The project, introduced last week by the Sicilian regional government, is aimed at about 190,000 migrants with papers and permits to stay, who live and work on the island, reports Sicily's regional newspaper La Sicilia.
Multi-function centers to be set up
"In each Sicilian province, a multi-function center will open up," wrote La Sicilia, citing an announcement from the Councillor responsible for social policy in the region, Antonio Scavone. A public tender for the project has already been published on the regional government website and about €1.4 million set aside to open up the centers and offer assistance.
The project, reported La Sicilia, will mix public and private enterprise. All centers will be aiming to improve access to regional health and social services, as well as logistics, access to employment and accommodation.
"Migrants with papers are already part of the social and economic fabric of our region. Many of them are working in agriculture, their presence there is not insignificant," Scavone told La Sicilia. "It is for this reason that we want to make sure that the process of integration runs smoothly and that these people are able to participate fully in the communities where they are living."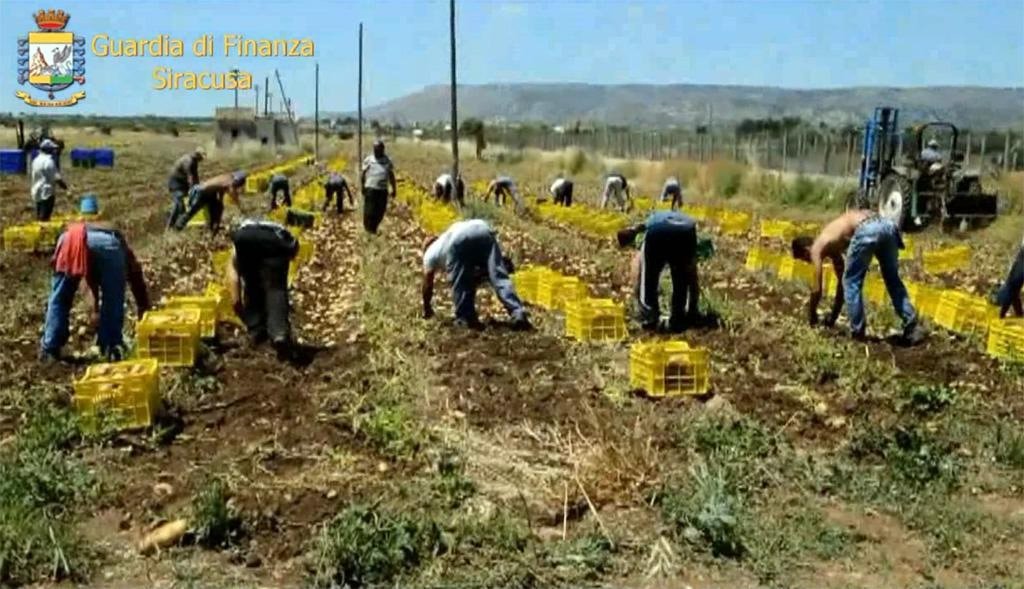 Aim of project: Integration
Scavone continued that the project would be aiming to make sure that these registered migrants would have access to proper health care, that anyone not yet able to read and write would be taught and suitable job skills would also be offered, to allow them to enter the economy and quickly be able to support themselves with the jobs they would acquire after training.
The social policy department in the regional government conducted a census in January 2020 and found about 190,000 migrants with papers throughout Sicily. The majority of them were in the big cities, like Catania, Palermo and Messina (between 27,000 and 34,000 in each place), but there were also significant numbers in Siracusa 15,645 and Trapani 20,750.
Scavone explained that it is hoped that the centers will also help to prevent exploitation in the workplace. The agricultural sector, which is strong in Sicily, has been particularly hard hit by accusations of gangs controlling migrant laborers and paying them little or no wages, while expecting them to live and work in insanitary and degrading conditions.
National government strategies
On May 13, Italy's prime minister, Mario Draghi, said that migrants who have just arrived and are found not to have a valid claim to stay in Italy will be repatriated. Draghi added that the repatriations would be voluntary and assisted and that Italy would work with the United Nations agencies responsible for migration and refugees, namely UNHCR and IOM, according to a portal about immigration to Italy StranieriinItalia.it (Foreigners in Italy).
On Monday, May 17, Italy's justice minister, Marta Cartabia, said at a UN meeting to combat crime that Italy was in the front line of migratory flows and remained committed to fight against human trafficking particularly in the Mediterranean.
According to Stranieriinitalia.it, Cartabia called on the international community to "intensify its efforts" and said that criminal gangs were "mercilessly exploiting the natural aspiration of migrants to want a better life, and in doing so, were putting them at serious risk." Cartabia added that there was a lot to do on this front, but prevention of human trafficking would be a good start.