A Syrian family of seven has been reunited in Greece after several years torn apart by war. The news agency Associated Press went to meet them in Thessaloniki and published their story.
The five children look seriously at the camera, their parents have slight smiles on their faces but behind those smiles, the suffering seems to be etched deep. Ten-year-old Hamza, eight-year-old Iman, seven-year-old Layan, five-year-old Bayan and three-year-old Safa look tense, as they stand in their kitchen uncertainly between their parents, 37-year-old former car salesman Abdul Salam Al Khawien and 32-year-old Kariman.
They are a family which, according to a new report from the Associated Press (AP) news agency, were torn apart by war and "reunited recently in a refugee shelter in Greece."
Journalist Costas Kantouris for AP went to meet the Al Khawien family at the accommodation provided to them by the Greek authorities in the northern town of Thessaloniki. The family told him their story.
A bomb dropped on the market
In September 2017, planes dropped bombs in the village where he, his wife Kariman and their five children were living, Abdul told AP.
At the time the bombs dropped in their village, named as Dana, near Idlib in northern Syria, Kariman was out shopping at the market. The children and Abdul were at home. A bomb dropped on the market and knocked Kariman unconscious, reports AP.
"She spent the next week recovering in a clinic, and by the time she was well enough to leave, Abdul had fled with the children to safety across the Turkish border, some 15 kilometers away," writes Kantouris in his article.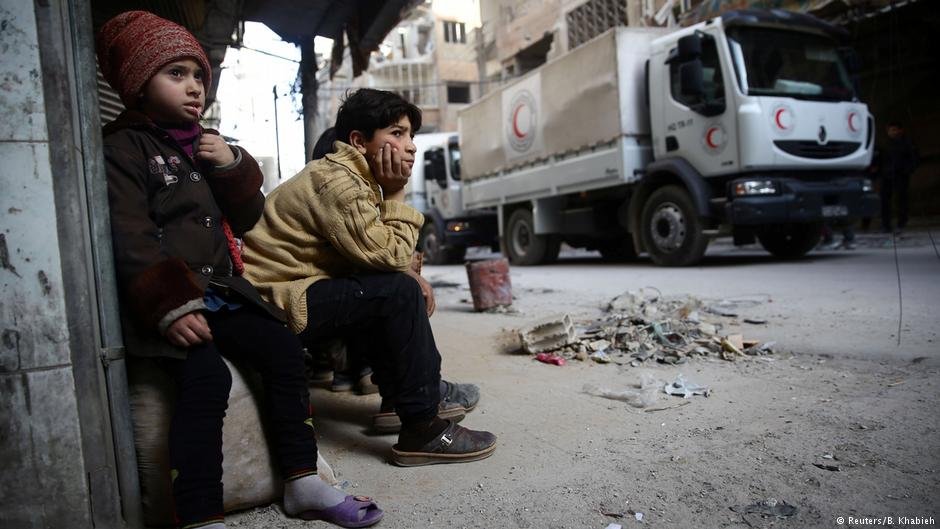 'Lost hope the other had survived'
According to AP, the two didn't have mobile phones or access to the internet and they each "lost hope that the other had survived."
Abdul said he would tell his children that Kariman was "still in Syria," but thinks that as time went on, they began to suspect she was dead.
From Turkey, Abdul took the children, paying smugglers €6,000 on a boat to Greece. It apparently took him five attempts before they made it across the Aegean. In Greece, he and the five children were granted asylum and were given accommodation in the northern Greek town of Thessaloniki.
In the time the couple had been apart, Abdul says he had "lost all hope" of finding his wife again, or indeed that she was alive. He had decided to set up a social media account for his eldest son, Hamza. It was that account which led to their reunification, reports AP.
'I had a good feeling that day'
Still in Syria, Kariman's brother spotted the social media account and told his sister. Kariman says she immediately got in touch.
When asked about the day he heard from his wife once again, Abdul says: "I had a good feeling that day. When I saw the message I nearly went mad with joy. I didn't tell the children, though. I thought it would be better for them to find out when she got here."
There was still several obstacles to overcome though before they would finally meet, reports AP. The family needed more money to pay for Kariman to be smuggled out of Syria, across Turkey and to Greece.
After a few months, Kariman and her family raised the money and she crossed into Turkey with a group of other Syrians, gradually making her way to Istanbul. "From there, using smugglers, I tried to enter Greece by crossing the Evros River," which partly delineates the border between Turkey and Greece.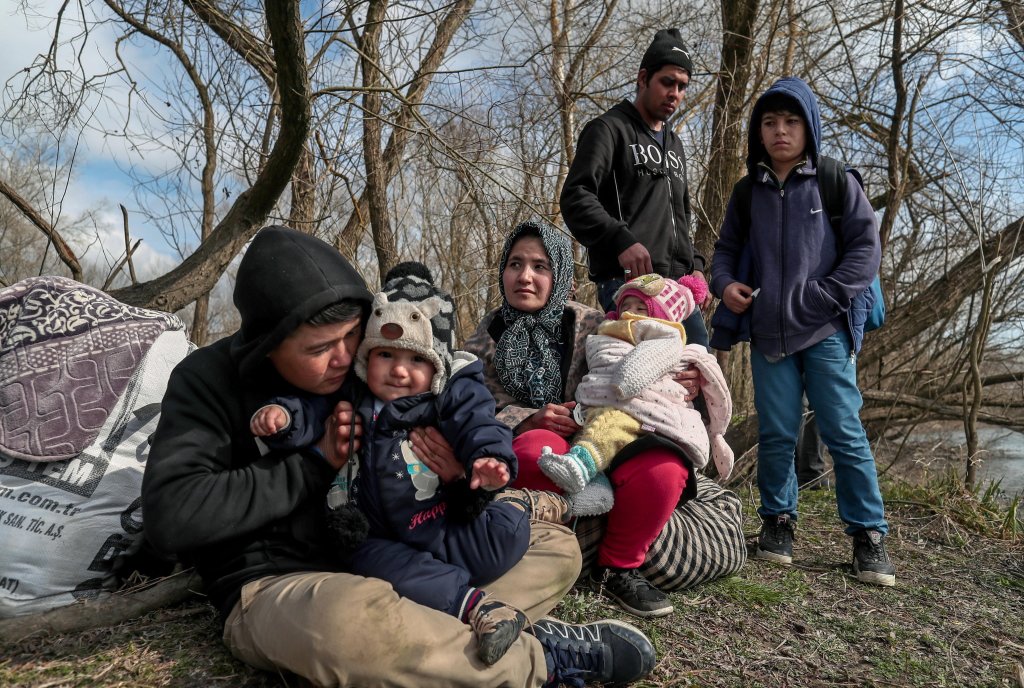 'I went into a coffee shop and broke into tears'
On the first attempt, Kariman says her group was caught by Greek border guards and sent back to Turkey. But in November 2020, on a second attempt, she managed to cross the border on foot and found her way to a Greek village.
"I went into a coffee shop and broke into tears," Kariman tells AP. "They asked me where I was from, I said Syria, and they welcomed me. … I sat on a balcony with a woman and drank coffee, and she made me understand, in sign language, that I was safe."
At the time, Abdul and the children were living in state-supported accommodation in a facility set up by an NGO Arsis. Kariman contacted the project and registered with the police and finally they were reunited.
The coordinator of the Filoxeneio project which housed the family initially is Manolis Zougos. He told AP that he had "never encountered such a story during the 17 years he's been working with refugees."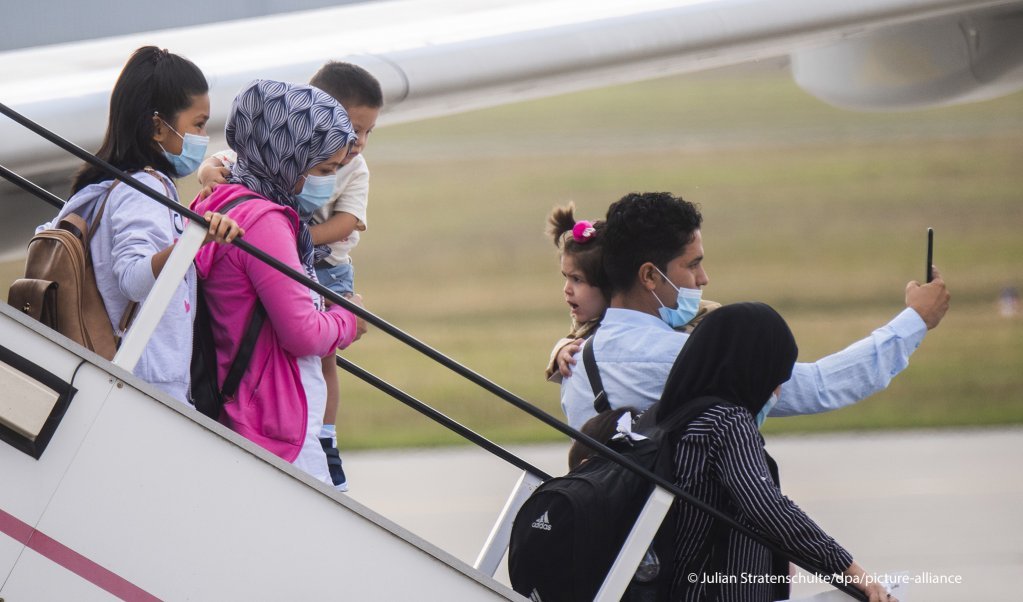 Hopes for the future
The serious faces on all the family members, even now they are reunited and expecting an eighth member of the family, are perhaps not surprising. Even before they finally left Syria, the family was forced to "change location 28 times" since 2011, Abdul says. They moved out of their village near Homs initially, even though Abdul had recently completed work on their house. Soon after that house was destroyed by bombs.
Abdul tells AP, "whenever unrest came, we moved on. ... As soon as we heard a bombardment, we grabbed blankets, a tent and a generator, put them in the car and left."
They have been given asylum in Greece but Abdul still dreams of moving the family once more, to Germany, where his brother and sister are living, reports AP. "Greece is a very safe country, but it is difficult to find work," he explains. "It is difficult for us."
In the meantime though, the couple are expecting to enlarge their family once again. And Abdul is hoping for a boy says.
This report was based entirely on an AP report by Costas Kantouris