Spanish Prime Minister Pedro Sanchez told reporters that the more than 8,000 arrivals in the Spanish enclave of Ceuta were a "huge crisis for Spain and the whole of Europe." Members of the European Commission too have called the arrivals "worrying," and called for stronger partnerships to manage migration.
Following the arrival of several throusands of migrants in Ceuta, the Spanish Prime Minister Pedro Sanchez on Tuesday canceled his planned trip to France and flew south by helicopter to the Spanish enclave in the middle of Moroccan territory on the Mediterranean coast.
According to the German news agency dpa, Sanchez wanted to "gain an overview of the situation" in Ceuta and "reassure the public there of Spain's support." In a press conference earlier on Tuesday, Sanchez said the arrivals in Ceuta were a "huge crisis for Spain and whole of Europe."
The news agency Associated Press (AP) said that the President of Ceuta, Juan Jesus Vivas called the arrivals, "such a strong invasion that we are not able to calculate the number of people that have entered."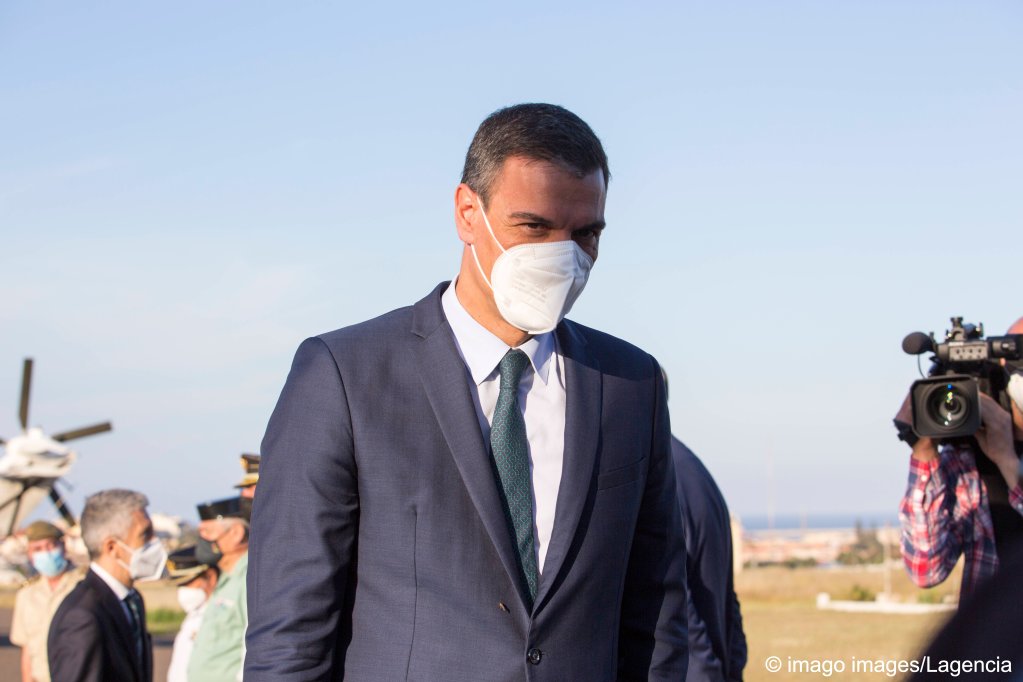 'About half already expelled'
However, by late Tuesday, reports emerged that as many as 8,000 migrants may have entered Ceuta and to a lesser extent Melilla. AP reported then that Spain had already expelled around half of the estimated 8,000 migrants who arrived in the Spanish enclaves on Monday and Tuesday.
The expulsions can take place, explained Sanchez in the news conference, under decades-long existing agreements between Spain and Morocco which allow for so-called 'hot expulsions' of those who have no possibility of claiming asylum.
The European news broadcaster Euronews confirmed that saying the Spanish government reported "some 4,000 have been returned," to Morocco. However, AP reported that many of those who arrived on Tuesday came from sub-Saharan Africa originally not Morocco. Although Spain has agreements with some African countries, it will not be able to expel all of those arrivals without first establishing their nationality and any possible claims to asylum or protection they might have.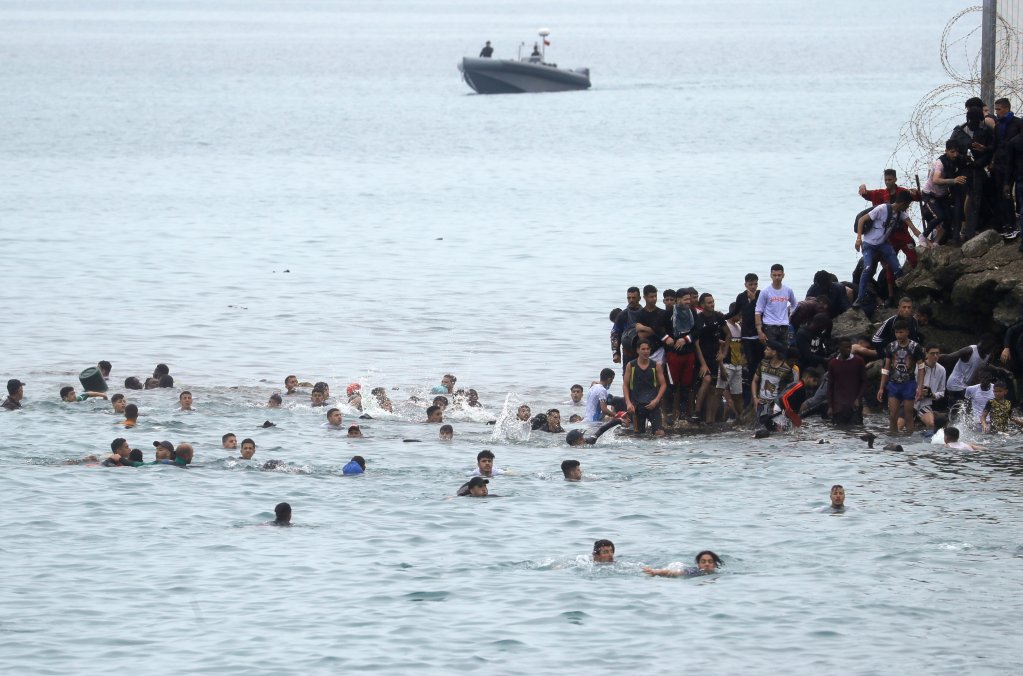 Helped by the Red Cross
The rest of the migrants were reportedly taken to a football field in Ceuta where they were medically checked by Red Cross teams and those who were found to be minors could be directed towards adequate accommodation.
According to the Red Cross, about 2,000 of those who crossed in the last couple of days are minors and provision for them too has "quickly become overcrowded," reported dpa. Isabel Brasero from the Spanish Red Cross told local media that they were doing everything they could to "provide people with the essentials, dry clothes, food and water."
One worker with the organization was seen in a video, re-posted by the Spanish branch to Twitter, in which the Red Cross worker trys to console a sobbing migrant sitting on the beach at Ceuta and offers him water. The video was captioned, "this is, and has to be much more than just an emotional image. It is a side swipe at those who are calling this an invasion."
EU Reactions
Several EU Commissioners also spoke out during Tuesday about the situation. The President of the European Commission, Ursula von der Leyen said on Twitter that the EU "stands in solidarity with Ceuta and Spain." Von der Leyen reiterated the need to find "common EU solutions to migration management," and the importance of building "stronger partnerships based on mutual trust and joint commitments with key partners like Morocco."
This was another opportunity for the Commission to try and urge member states to come to an agreement about the proposals for the new EU pact on migration which was put forward last September but has still not come into effect.
A member of von der Leyen's team, Margaritis Schinas, who is the EU Commissioner for the European Way of Life, also commented on the situation in Ceuta. Euronews reported that he told a Spanish radio station on Wednesday morning that Europe "would not be a victim of these tactics."
Schinas added that "Ceuta is Europe, this border is a European border and what is happening there is not Madrid's problem, it is the problem of all."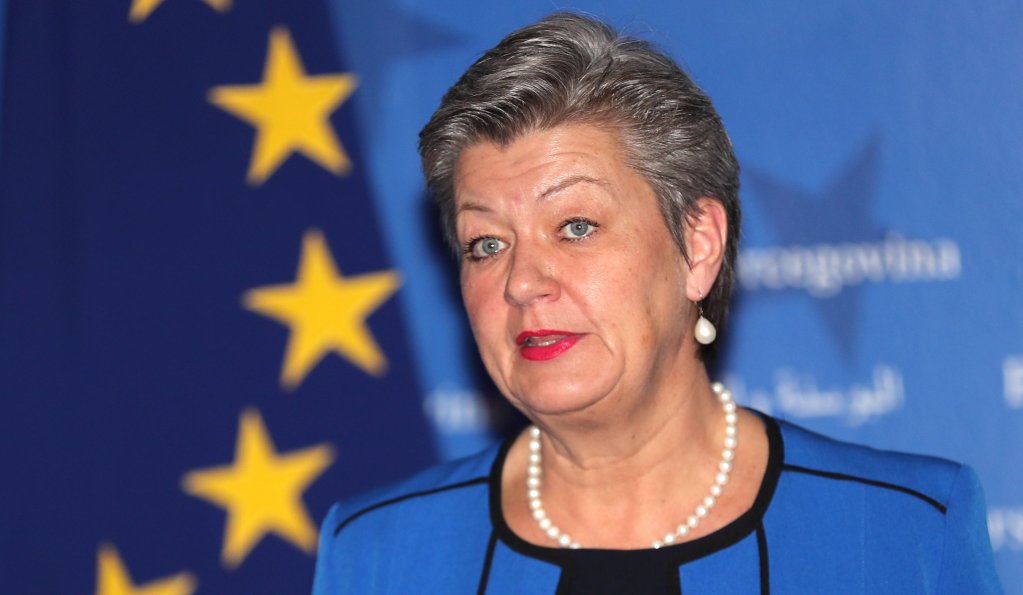 'Solidarity with Spain'
The EU Home Affair's Commissioner Ylva Johansson who has responsibility for migration within the Commission also added her voice, and tweets, to the expression of European solidarity with Spain, saying that the arrival of so many people was "worrying."
In a series of four tweets, she summarized her statement to the Eplenary on Tuesday morning. Johansson pointed out that "a big number of [those who arrived] are children." She also underlined that although many had been rescued, one person also died in the attempt to swim to Europe.
Johansson said that those who don't have the right to stay should be "orderly and effectively returned." She said she would continue to "follow this [situation] very closely together with the High Representative / Vice President Josep Borrel, Commissioner Oliver Varhelyi and of course, with the Spanish authorities."
Political effects for Sanchez?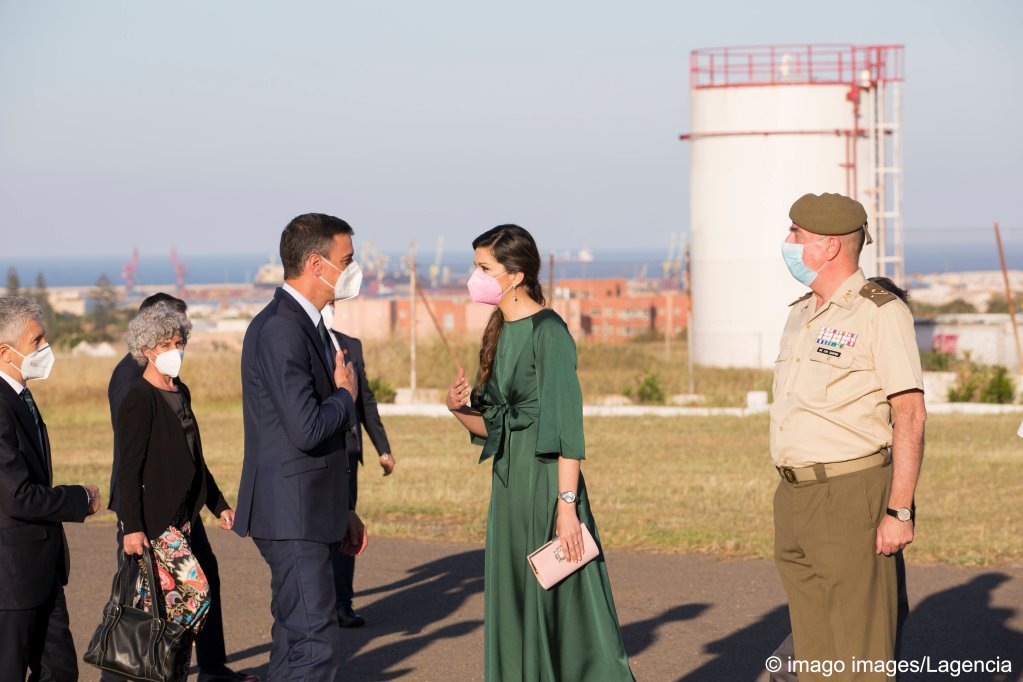 In El Pais English, a photo showing a member of the Civil Guard pulling a tiny baby from the waves perhaps illustrated effectively the unprecedented nature of this situation. In its article, El Pais said the Spanish government are "very concerned" by events in Ceuta.
According to El Pais, the anti-migrant and right-wing Vox party have been gaining ground in places like Ceuta, which has a population of about 80,000 and that could pose a political threat to the Socialist coalition government.
At the moment, the Spanish Socialist Party PSOE of Pedro Sanchez hold a minority government alongside its junior partner Unidas Podemos (often described as left-wing populists.) Recently, in regional elections in early May, the conservative People's Party PP polled high and or retained its seats in some areas including in Spain's capital Madrid. Madrid sits within the richest region of Spain and is home to seven million people, so has a relatively big effect on Spain's political landscape.
Although the PP's Isabel Diaz Ayuso won 65 of the seats in Madrid, she needed 69 for a full majority, so it is thought she will need support from the far-right Vox party to be able to effectively govern.
The next general elections are scheduled for some time before 2023 which means that this is a relatively crucial time for Sanchez and his government.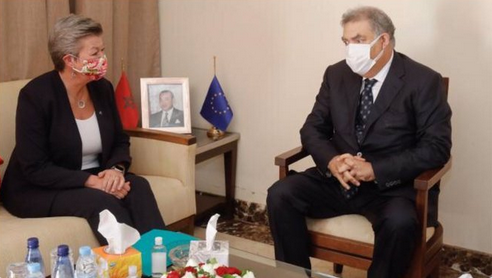 No Moroccan government response
The Moroccan government has not yet commented on the events, although Reuters reported on Wednesday that they had recalled its ambassador to Madrid "for consultations." A diplomatic source who "declined to be named," told Reuters that the Moroccan authorities required a "moment of contemplation," regarding its relations with Spain.
On Wednesday, the NGO Euro-Mediterranean Human Rights Monitor, based in Geneva issued a statement. In it, they said that the Moroccan government was carrying out campaigns of mass arrest and forcible displacement of African migrants in the south of Morocco.
"Dozens of African migrants" were arrested, stated Euro-Med, calling on Morocco to "respect their international obligations regarding migrant rights and human dignity." The arrests were carried out in El-Ayoun, a city where many African migrants gather before departing for the Canary Islands. It is not the first time such arrests have been carried out, says Euro-Med.
One African migrant spoke using the pseudonym Ibrahima. In a previous raid, he said that he and a group of others had been "tortured and arrested." Ibrahima said the police "stormed his apartment without a warrant," and then dropped him and the group hundreds of kilometers from their homes in another city. Their apartments, according to Euro-Med were not secured after the raid, leaving them vulnerable to robbers.
More needs to be done
The Spanish military was already deployed on the Spanish side earlier this week and Reuters report that Moroccan TV showed their authorities setting up barriers on the Moroccan side to "prevent people from crossing into Ceuta."
However, Spanish TV, according to Reuters produced footage of a Moroccan soldier or policemen "waving dozens of running migrants through a gate to no-man's land without any checks."
The EU Council President Charles Michel has also expressed his solidarity with Spain, underlining the "shared committments" for a "close relationship between the EU and Morocco."
Germany's Development Minister Gerd Müller spoke out too, questioning where the EU's capacity to actually act effectively in this situation was. Müller added that "high fences and border security would not solve the problems in Morocco and in the Maghreb region, and said fair economic and trade policies were also needed."