Two Senegalese fishermen, who have been working legally in Italy for some time on board a fishing boat in Lampedusa, watch surprised as thousands of other migrants file past them in the hope of a better life in Europe.
"When I arrived in Lampedusa, I thought maybe I would see one or two boats with migrants per day, but in the summer, perhaps 20 or more arrive every day, I just couldn't believe it," says 41-year-old Ibrahima Mbaye to the news agency AP.
"If someone had told me before I came here that 20, maybe 25 boats were arriving every day, I wouldn't have believed them," says Mbaye smiling in a video broadcast on Euronews.
"But now I have seen it with my own eyes," he concludes in Italian with a Sicilian accent, pointing at his eyes and smiling: "All of Africa is here, Bangladesh, all of them. They leave Africa to come here."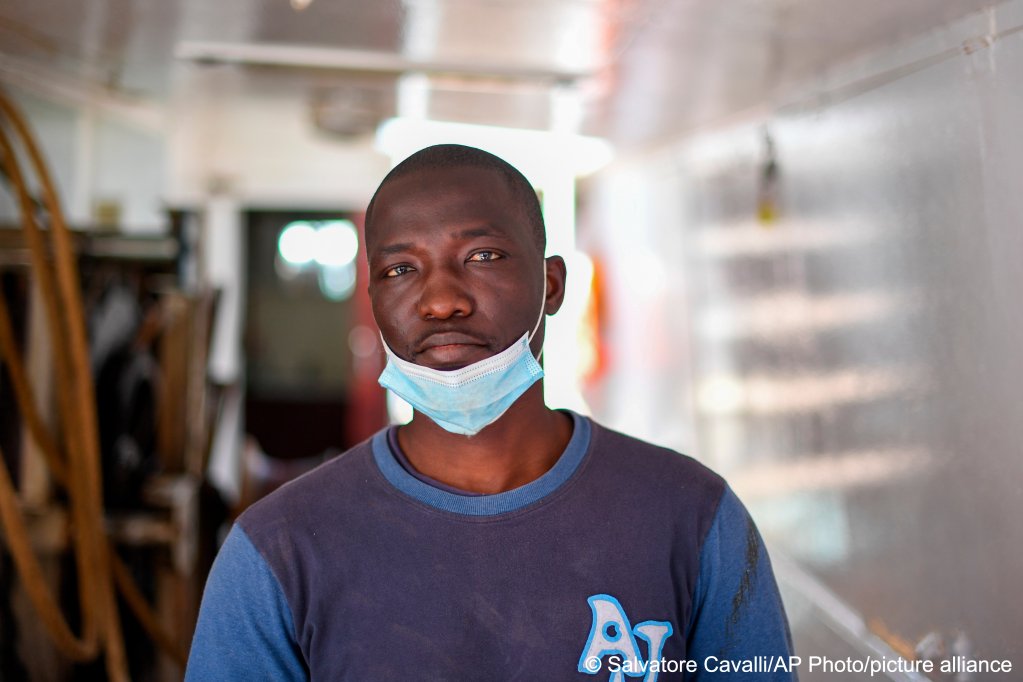 Mbaye arrived in Lampedusa a year and a half ago. Prior to that he had been living in Milan for four years. Now, Mbaye is one of two Senegalese fishermen working on board the Italian-owned Vincenzo Padre fishing boat out of Lampedusa.
Part of the community
The crew on board are a mix of Senegalese and Italian. Working alongside Mbaye is Waly Sarr. The 30-year-old also has all the right papers in order to work. He arrived in Italy, also by plane, ten years ago after following his father into the fishing industry.
The two know though that their position is relatively rare, compared to the tens of thousands of migrants who attempt to make it to Italy by boat over the Mediterranean from North Africa. According to the news agency Associated Press, Mbaye and Sarr "live in town and are part of the community."
Waly Sarr says: "It is risky trying to make it by sea, but you don't think about that. All people care about is getting here to work. They don't think about the potential for death in the journey, otherwise they wouldn't do it."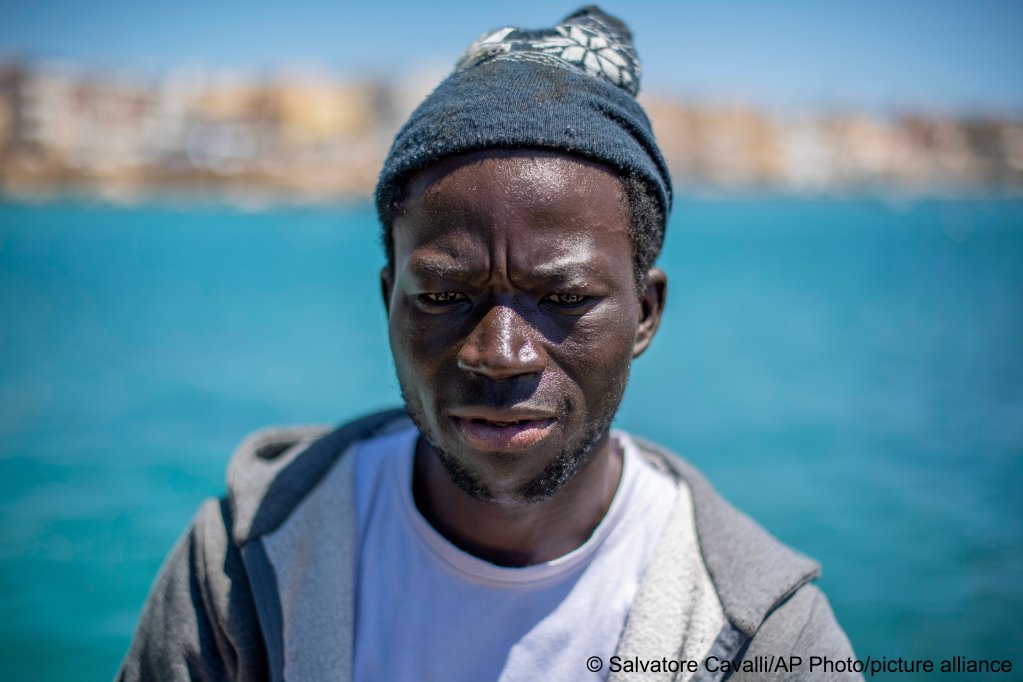 Legal routes to work are rare, but possible
In their video about the Senegalese fishermen, Euronews said the two men were forced to leave their families in Senegal in order to find work in Europe. But they wanted to do it legally.
Africa News also published a video and an article about Mbaye and Sarr in conjunction with the news agency Agence France Presse. Both the men told AFP that if they hadn't found a legal way to reach Europe, they would have also been forced to take the sea crossing.
Back in 2011, Amnesty Italia posted a blog post about the Vincenzo Padre and its captain Antonino Di Maggio, known as Nino. At that time, the boat was often moored right near what was known as the "hill of shame," (Collina della vergogna).
A long history of migration
The hill was a site where many, mostly Tunisian migrants ended up sleeping rough in 2011 after the Arab spring broke out in their country and they decided to try and emigrate to Europe. It was later cleared by the Italian authorities.
Back then, the Vincenzo Padre was also staffed by a mixed Italian and Senegalese crew. According to Amnesty's blog about their time on board, there was a Senegalese guy called Sanah working alongside Nino and a cook called Pino. Sanah had also been in Italy for several years and was a "hard worker and a great fishermen," said Nino.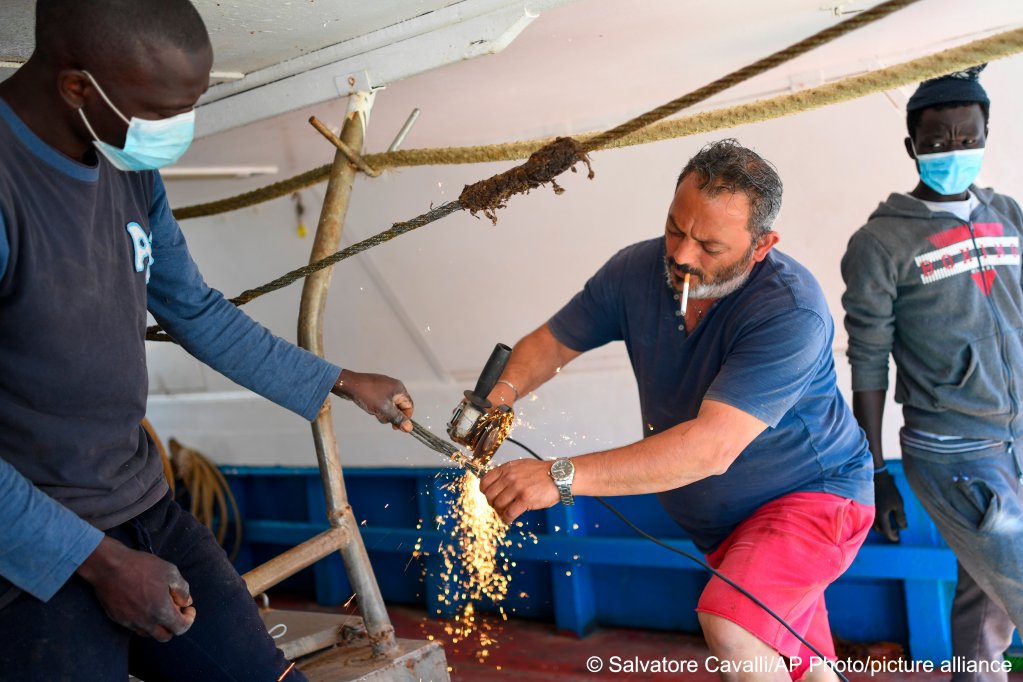 Nino started fishing with his father every day after school from the age of seven. That way he learned his way around the fishing boat and the fishing industry. When his father died, Nino became the captain at the age of 20.
Humanitarian gestures
After nearly 40 years in the fishing industry, Nino too has been observing the ever-increasing migrant arrivals on his island and on nearby Sicily. At first when so many people arrived in 2011, Nino -- like many islanders -- felt that the island had been invaded.
"They were even more tightly pressed together than sardines," he observed. "Sleeping everywhere, eating everywhere, building tents."
But the initial shock at what they saw as an "invasion" explains Amnesty, turned into many individual humanitarian gestures. And Nino was among the ones trying to help. Many islanders started taking care of the migrants, giving them clothes, food, water, shoes.
Nino tells Amnesty he let a group of Tunisians sleep in his garage. He bought food for a young man who helped mend his car and refused to accept any money for it. He let them charge their mobile phones so that they could phone home and tell their families they had arrived safely.
The law of the sea
Nino hasn't just helped migrants on land. He tells Amnesty that when he was out fishing he would often see migrant boats in distress. He would stop and try to help them. Sometimes he would only be able to offer water or food, then he would call out the search and rescue teams. In his opinion, they often took ages to come -- or called off the search saying that they had been given "false alarm."
Nino tells Amnesty that back then, the authorities often used to rescue the people and leave the boats to float around the sea, something which constitutes a danger for fishermen, because often the boats would not be marked by radar since they were not giving off any signal.
Still Nino and the crew continue to do their best protect life. On Nino's boat, Amnesty explains, there is one main rule: "Defend human life above anything else."
This article is based on a feature that appeared on the Associated Press news agency, with additional research as quoted.