Locals in Ceuta said they feared for their lives when thousands of migrants irregularly entered the Spanish enclave. The reason for the border breach, however, appears to have political motives located about 1,400 kilometers away from Ceuta and Spain.
The unprecedented surge in migrant arrivals in the Spanish enclave of Ceuta caused widespread concern among locals initially, with many closing their businesses and shops amid false reports of impending clashes. More than 8,000 people reached Ceuta from Morocco earlier this week, sparking fear in the Spanish North African territory of 84,000 people.
The AFP news agency spoke to several residents expressing their concerns. 38-year-old local Gloria Nisrin said she panicked when she learned that thousands of people were "flooding" across the border into the tiny enclave:
"To be honest I was a bit scared because some people were saying they wanted to remove the (Spanish) settlers from Ceuta," she told AFP. "But when I saw them taking off their wet clothes and walking through the streets in their underwear, some of us gave them clothes. I just couldn't see them like that, walking around with their feet all damaged from going barefoot."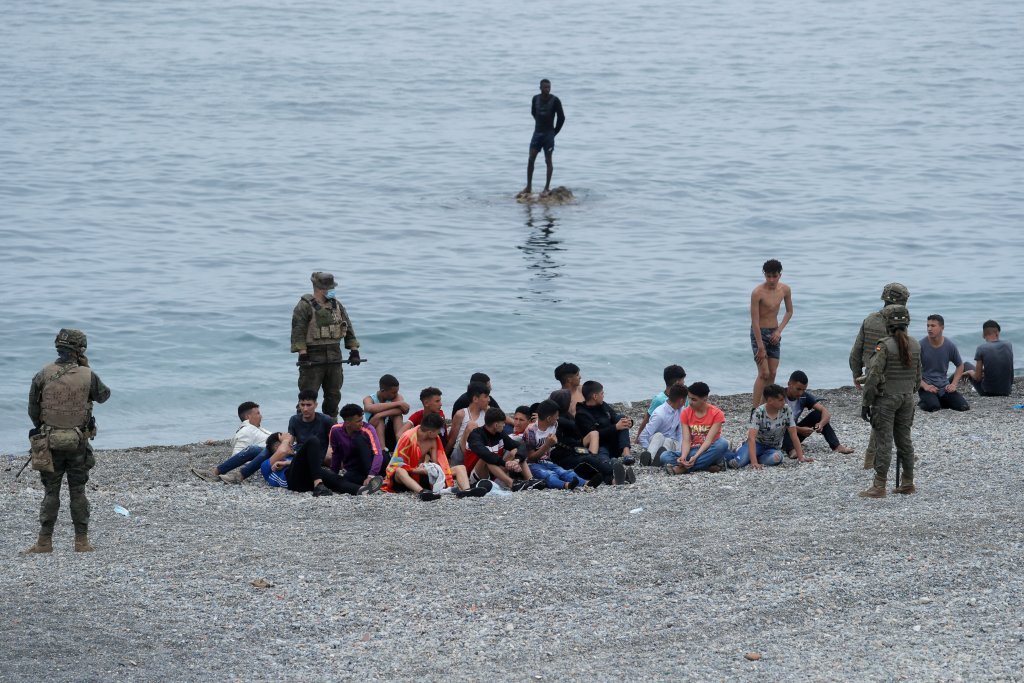 A 70-year-old pensioner who did not want to give his name meanwhile told AFP said the sudden arrival of so many foreigners "caused a real sense of panic, particularly among women and children who didn't dare go out because they were afraid. Businesses closed as well because these people came empty-handed — they need somewhere to go to the toilet, they need food, toiletries, everything, so they were afraid they would come and rob them."
Read more: Reactions to Ceuta migrant arrivals: 'It's a huge crisis for Spain and whole of Europe'
Between a rock and a hard place
Most of the migrants who reached Ceuta in the past week were young men, teenagers and children, who swam to the beaches of the Spanish territory, which is also claimed by Morocco, in search for work and opportunities. At least one person has died while attempting to reach Ceuta, which as a Spanish enclave is considered to be EU territory.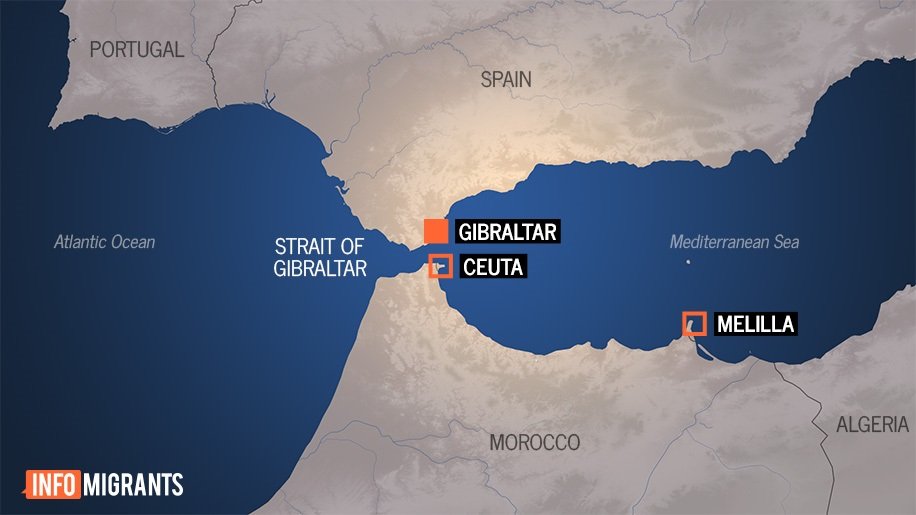 One particular image of a young boy trying to reach Ceuta using plastic bottle for flotation made global headlines. The boy told Spanish soldiers intercepting him that he had nobody to go back to in Morocco, and that he would rather die than go back, according to the Reuters news agency.
The crying boy was escorted away, and there has been no update on his whereabouts. Since deporting minors is illegal in Spain it is believed that he is part of the hundreds of underage migrant who have been processed in a makeshift reception center in Ceuta during this past week.
Read more: Officer who rescued baby off Ceuta: 'He was cold'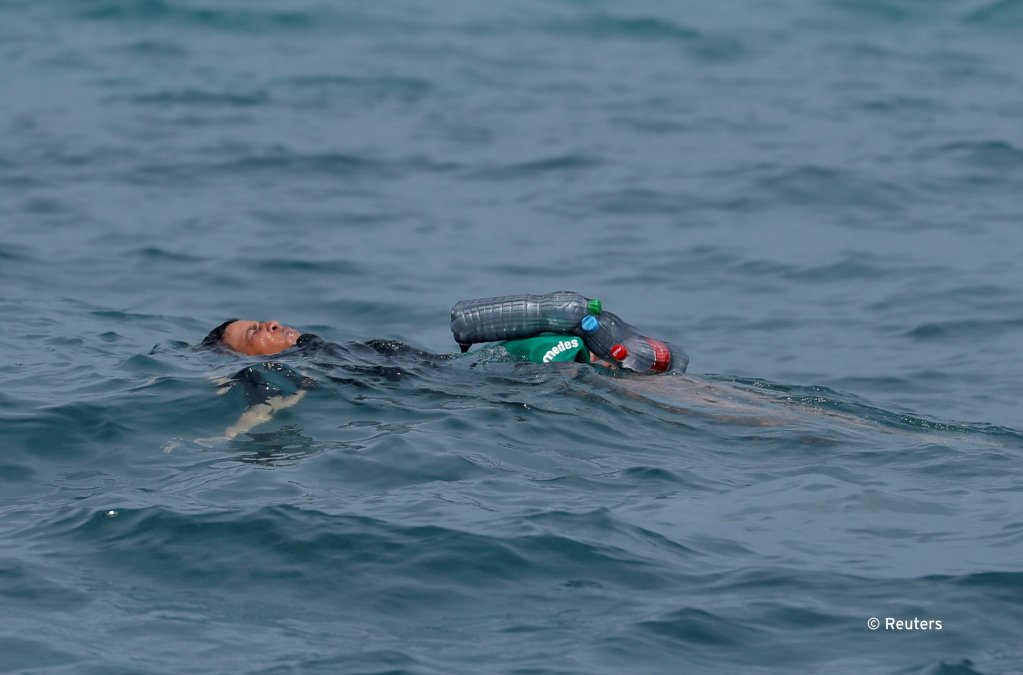 Poverty, unemployment and hunger have struck the kingdom of Morocco particularly hard due to effects of the COVID-19 pandemic, with lockdowns around the world spelling a halt to tourism — one of the country's most important economic contributors. Spain meanwhile is Morocco's biggest trading partner and has various agreements with Morocco to stem the flow of migrants into Spain, putting further pressure on the delicate relationship between the two countries.
Situated on the northern tip of Morocco across from the British territory of Gibraltar, Ceuta and the other Spanish enclave in North Africa, Melilla, regularly face border breaches by people hoping to find a better life in Europe.
EU 'under attack'?
Spanish authorities have since ramped up security and have deployed troops to patrol the beaches of Ceuta, sending at least 6,000 of 8,000 migrants back to Morocco already. Several human rights organizations have criticized Spain for acting hastily. 
According to Amnesty International, there were "about 2,000 unaccompanied children" who had arrived in Ceuta since Monday, while Spanish authorities spoke of only about 1,500 minors, about 800 of whom apparently are still on the ground there. According Spanish sources, many of those sent back to Morocco had returned "voluntarily."
But there have also been diplomatic issues between the two countries in the aftermath of the event. Spanish Defense Minister Margarita Robles meanwhile accused Morocco of breaching international law, as Moroccan security forces reportedly refused to stop the migrants from crossing the border between the two countries for a whole day before slowly establishing regular border patrols again.
The Spanish military tweeted that the "ability to fulfill our mission without renouncing our values is our hallmark. Empathy is not improvised."
Defense Minister Robles, however, meanwhile likened this ensuing mass arrival of migrants to an attack on Spanish and EU territory. 
She also said on Spanish radio that Morocco used children as a means to put pressure on Spain, adding that some of the migrants allowed to cross the border were as little as "seven or eight years old." It is "unacceptable" to put the lives of children and other people at risk for such political purposes, she stressed, adding that Spain would not accept this kind of "blackmail."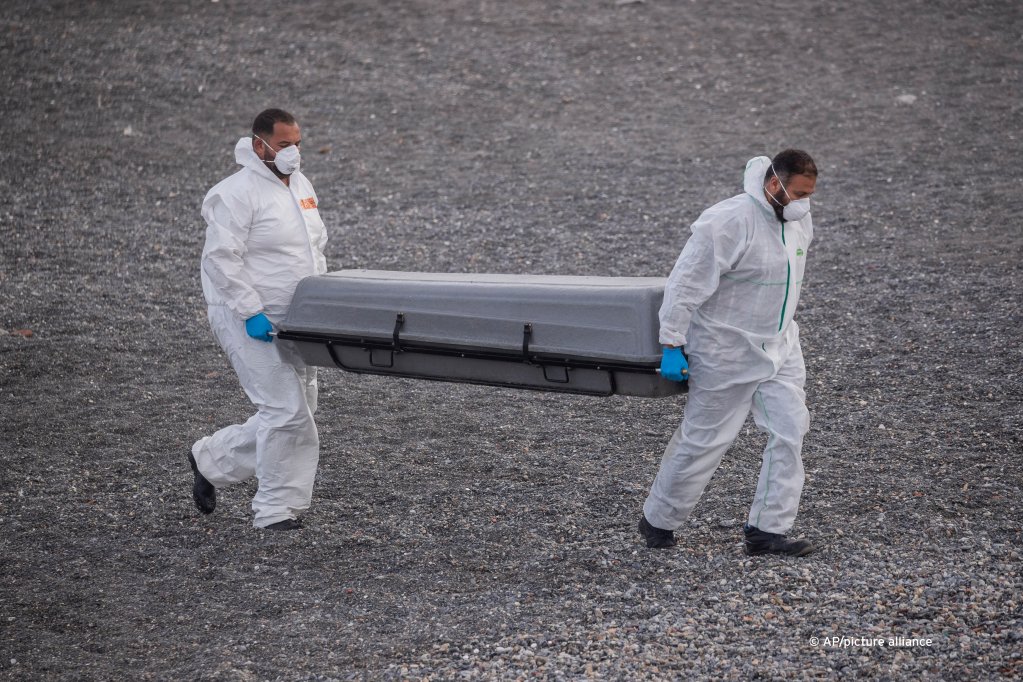 Political stand-off between Spain and Morocco
In concrete terms, Robles referred to a completely different conflict altogether: Morocco appears to infer that Spain does not fully recognize the Western Sahara region in the south of the country as Moroccan soil. Until 1976, the territory, which is located roughly 1,400 kilometers southwest from Ceuta, was also under Spanish control.
This came after Spain flew in from the Western Sahara the leader of the so-called Polisario Front movement — which for decades has been demanding independence from Morocco — to be treated for COVID-19.
With Morocco deliberately failing to hold back migrants coming to Ceuta in the same week, Robles implied that the North African kingdom tried to exert pressure on Spain and its decision to treat Polisario Front leader Brahim Ghali as a "humanitarian gesture." Robles based her statement in particular on comments from the Moroccan Minister for Human Rights Mustapha Ramid in which he said that Spain must pay a heavy price for "discrediting" Morocco.
Read more: Western Sahara: A migrant smuggling hotspot
Meanwhile, Spain's high court has served Ghali with court summons for a preliminary hearing in a war crimes case against him — a move that is likely to appease Morocco. It is, however, unlikely that Ghali will attend the hearing as he is rumoured to hold an Algerian diplomatic passport, which would give him immunity from prosecution.
with AFP, Reuters