Italy and the European Union have offered economic support to Tunisia in return for tougher efforts to stop migrants coming into Europe. Among the measures is a "hotline" for better exchange of information about illegal departures from Tunisia.
Italian Interior Minister Luciana Lamorgese and the European Commissioner for Home Affairs Ylva Johansson visited Tunisia for talks with Tunisian President Kais Saied and Prime Minister Hichem Mechichi on Thursday, announcing that a hotline would be established between Rome and Tunis to counter irregular migration.
This hotline is reportedly meant to accelerate the information flow between the two countries about irregular migrant departures from the North African country. Mechichi, who is also serving as interim interior minister, confirmed his country's willingness to activate it "immediately", AFP reports.
The efforts for greater collaboration come amid a spike in arrivals at Italy's Lampedusa island in recent weeks and the feared drowning of more than 67 Europe-bound migrants in two shipwrecks off the coast of Tunisia recently.
Financial incentives
Tunisia, which has been hard hit by business closures during the COVID-19 pandemic, is struggling to pay its debts. To help the country, Italy and the EU have expressed their commitment to support Tunisia through increased investment and by helping to create jobs for the youth, a joint statement said.
The European Union is "looking forward to cooperate on investments that will help Tunisia to recover from the economic consequences of the pandemic ... create new job opportunities, new hope for young people," Johansson said.
Moreover, both countries stressed "their determination to fight against criminal human trafficking networks,'' the statement read.
The visit included a meeting with members of the Tunisian coast guard, which, according to Johansson, with financial help from the EU, had prevented 13,500 people from crossing the Mediterranean.
Johansson stressed the need to provide opportunities for young Tunisians to come to Europe legally. The goal is to "have a win-win situation, and a comprehensive approach on managing migration together, both legal migration and fighting irregular migration," Johannson said.
Arrivals in Italy
Italy is one of the main points of entry into Europe for migrants from North Africa, traveling mainly from Libya and Tunisia. AFP reports that more than 13,350 people have arrived on Italian shores since January -- three times more than in the same period last year, according to the Italian interior ministry; 15 percent of those arrivals were Tunisian.
Lamorgese said Tuesday that of the 13,358 migrants who have arrived in Italy this year, nearly 9,000 had departed from Libya and over 3,000 from Tunisia.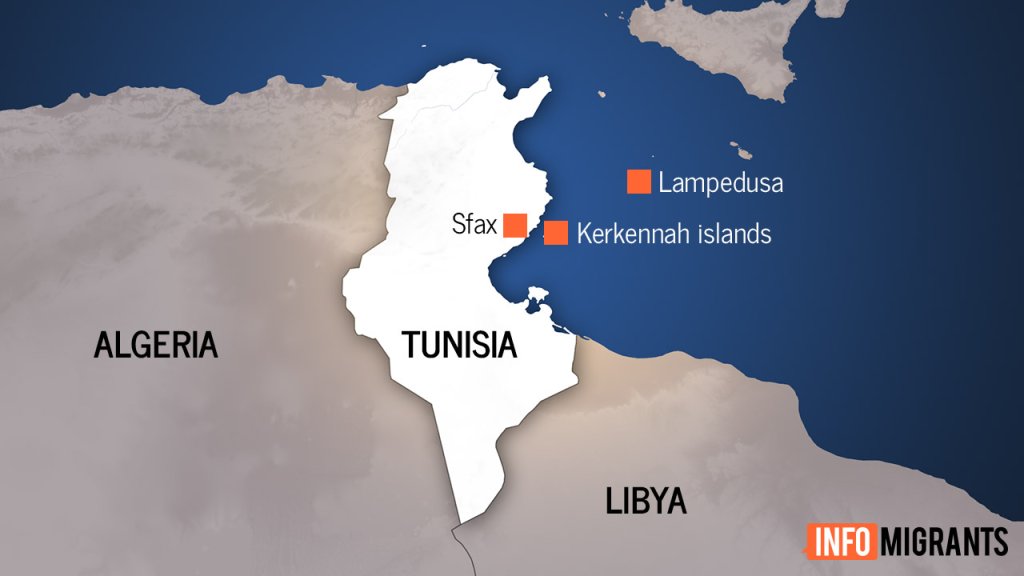 Criticism
In reaction to the plans between Tunisia and the EU and Italy, the NGO Tunisian Forum for Social and Economic Rights issued a statement denouncing "Italian and European pressure on Tunisia" to make the North African country "accept an unfair cooperation that is infringing on the country's sovereignty and on migrants' human rights," AP reports.
The organization also criticized Tunisian authorities for doing the police work of Europe in the Mediterranean Sea instead on focusing on other priorities.
It also said that at least 153 people have been found dead off Tunisia's coast and on beaches since the start of the year. Dozens of others have also disappeared, it added.
With AP, AFP