An Iranian asylum seeker has been cleared of smuggling charges in the UK after spending 17 months in prison. Fouad Kakaei had helped to steer a boat across the English Channel.
An Iranian asylum seeker, Fouad Kakaei, has won his case in the UK Court of Appeal after spending 17 months in prison. In December 2019, Kakaei was rescued by UK Border Force officials while crossing the English Channel. This year in the Canterbury Crown Court he admitted to having taken a turn steering the boat because he "didn't want to die at sea" and was sentenced to two years and two months in prison. 
But earlier this month in the Court of Appeal, a jury acquitted Kakaei of the charge of assisting unlawful immigration after his lawyers successfully argued that he had set off intending to be rescued and brought to the UK where he could legally claim asylum.
Small boats of asylum seekers have been crossing the English Channel in increasing numbers since 2019. When they reach the UK, the migrants who allegedly helped to pilot the boats are often prosecuted, sometimes using footage from drones or border authorities that intercepted the migrant boats, writes Kakaei's lawyer Aneurin Brewer on the Free Movement immigration law blog. These have become known as the "small boats cases."
In most cases, according to Brewer, migrants have pleaded guilty and received sentences of between two and five years' imprisonment. Fouad Kakaei is the first person to have challenged such a case in the courts and won.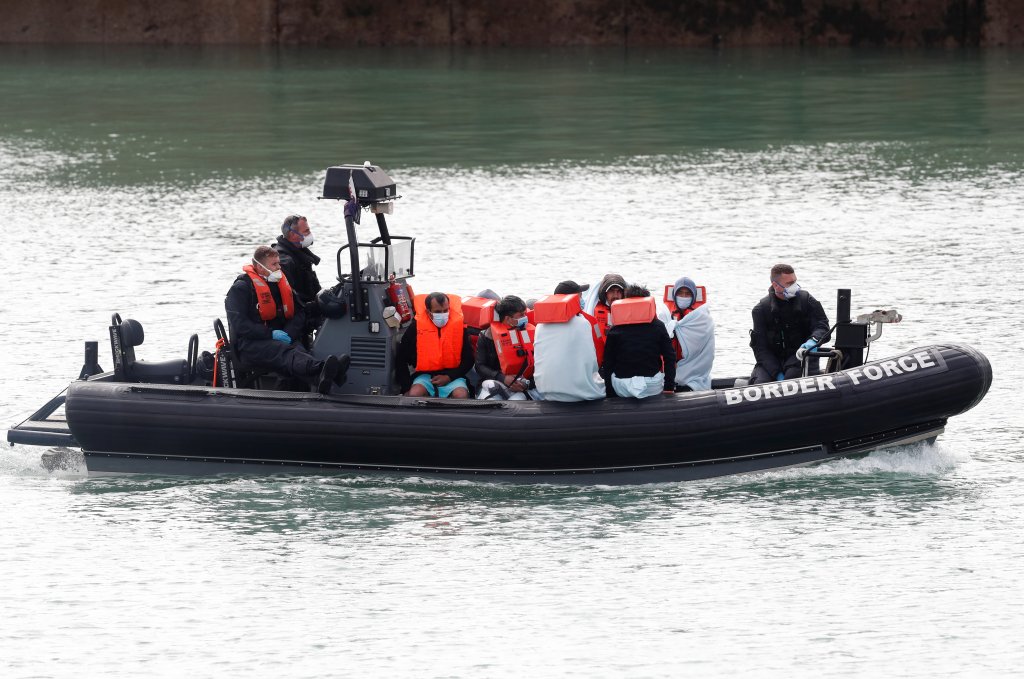 'Real incentive to seek asylum'
Nearly all boats are intercepted by the Border Force before they reach the coast of the UK. They are then escorted to Dover, or the migrants are transferred to another vessel which takes them to Dover. From there they are taken to the Kent Intake Unit at the port where they claim asylum, Brewer explains.
This is an entirely legal process. If a person merely "arrives" at a recognized port of entry and claims asylum before entering the UK, then they are not acting in breach of immigration law.
Kakaei said that his intention had been to be intercepted and rescued and arrive at a port legally to claim asylum. According to Brewer, several factors made it hard for the prosecution to dispute his case.
"We could rely on the fact that there was little for migrants to gain from making a dangerous crossing simply to trade living illegally on the Continent for living illegally in the UK," he explains. "Those making the crossing … had a real incentive to seek to claim asylum."
Experts from migrant NGOs based in northern France also gave evidence confirming that the primary objective of migrants in the area is to get to the UK in order to claim asylum, according to Brewer.
"(They) were also able to confirm that it was common practice for small boats to be directed by the smugglers to sail into British waters and once there, if not already intercepted, to call to be rescued in order to reduce the significant risk of drowning that continuing the voyage unaided carries and as the most effective and efficient way to ensure that they are able to make an asylum claim immediately on arrival."
The decision means that some other asylum seekers who are serving sentences for smuggling may be able to challenge their convictions. Brewer concedes that UK authorities may find another way to charge pilots of small boats. But he is hopeful that following Kakaei's win, the small boats prosecutions will now become "a rarity."