Around 200 unaccompanied Moroccan children are to be transferred from the Spanish enclave Ceuta in North Africa to mainland Spain.
Spain's social rights minister, Ione Belarra, announced Tuesday that regional authorities in Spain have agreed to house nearly 200 children from the enclave of Ceuta in North Africa. Those to be transferred to the mainland will be unaccompanied minors who were already in Ceuta before last week, when thousands of people swam into Ceuta or climbed over the border fence from Morocco.
Most of the migrants who arrived in the past week have been returned to Morocco, but around 800 unaccompanied minors remain, according to Ceuta's regional government. Those who have not been claimed by their parents cannot be deported.
Before last week, Ceuta's only center for young migrants was already full, forcing local authorities to set up temporary facilities to house the rest. TV footage showed rows of young children seated on concrete floors in one of the centers. Belarra said that most wanted to return home and would not stay in Spain.
"We estimate the number of children who really want to migrate to our country will be approximately the same as the places we are offering," she told reporters outside the ministry. "Many were fooled into believing they were coming on a pleasure trip, which was not the case."
She did not make clear who she thought were misleading the children.
A telephone line for Moroccan families to reclaim their children has received thousands of calls but it is unclear how many of those will lead to repatriations.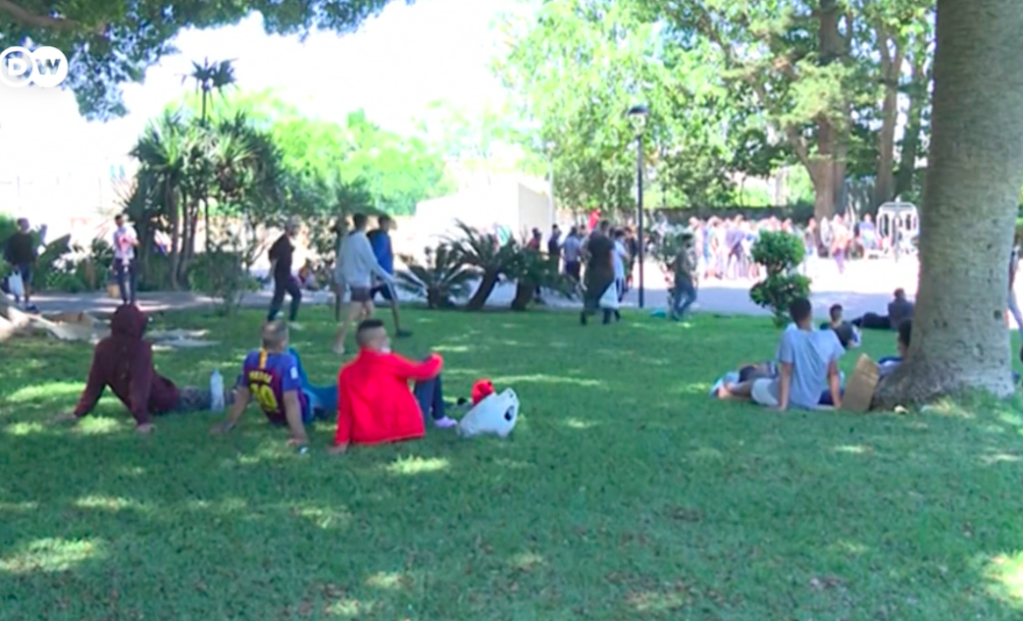 Children lack trust in police
Most of the children in Ceuta are teenagers, but some are as young as six or seven, a regional government spokesperson said, adding that an unknown number were sleeping on the streets and avoiding police.
Also read: Ceuta: Unaccompanied minors stranded in Spanish enclave
The director of the charity Caritas in Ceuta, Manuel Gestal, said some were also hiding in the woods. Each day Caritas workers drive through the streets and the surrounding hills looking for children so that they can help them, Gestal told the news agency KNA.
"We give them blankets, bags of food, and we advise them to register with the police," he said. "We can't do much more than that."
Some of the minors try to smuggle themselves onto ferries to the Spanish mainland, according to Gestal. "They are trying to escape from poverty, hunger and the lack of a future."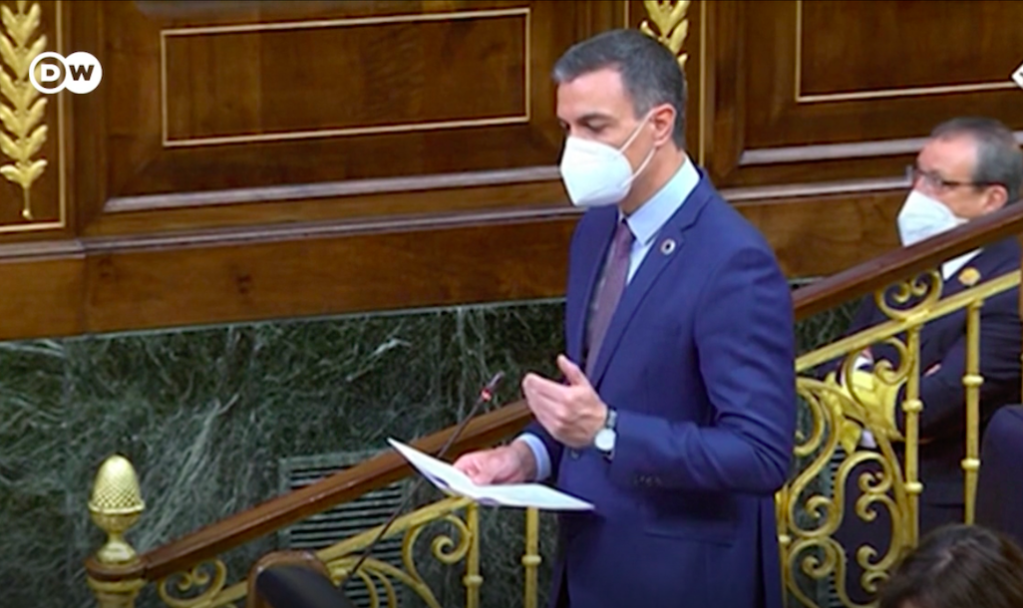 'European borders must be respected': Sanchez
Spain's prime minister, Pedro Sanchez, has accused Morocco of failing to protect its borders. "The neighbour (Morocco) needs to control its borders as well, and this did not happen," Sanchez said. "We're talking about Spanish cities, about European borders, and this must be respected."
But government spokesperson Maria Jesus Montero said Tuesday that the situation with Morocco had improved. "The government is working to bring this situation of border tension with Morocco to a close," she told a news briefing after a weekly cabinet meeting. "Our main objective is to maintain good and neighbourly relations."
Following the mass border crossing at Ceuta, Spain accused Morocco of "blackmail". It says Rabat loosened controls at the Ceuta border in retaliation against Spain for providing hospital treatment to Western Sahara independence leader Brahim Ghali. The 71-year-old head of the Polisario Front movement allegedly entered Spain last month under a false name using an Algerian diplomatic passport. The Polisario Front is fighting for the independence of Western Sahara, which Morocco took over in 1975 after Spain withdrew.
With Reuters, dpa, kna