Hundreds of young Moroccans live in the Spanish enclave of Melilla without documents. Sleeping in abandoned buildings or on cliffs in makeshift shelters, they say they have been abandoned by Spain.
Hassan has such a young face, it is hard to believe that he is older than 17. He says he is 22. Dressed in a dirty tracksuit and carrying a cell phone ("Everything I own, I keep with me"), the Moroccan has been living in Melilla for a year. His life is like that of a prisoner, he says. His cell is a 13-square-kilometer territory from which he cannot escape.
"I'm stuck here," he says repeatedly. From Melilla, a tiny Spanish enclave within Morocco, the only way to reach mainland Europe is via the sea. "I don't want to go back to Morocco, I want to go to France. To get out of here, there is only one way, the port... To hide in a ferry and leave this hell."
"Hell" is hardly an exaggeration. In Melilla, Hassan has no home, no documents, no job, and no money. He also says he is regularly chased and physically abused by the Spanish police. "When you live here and you are Moroccan, you are screwed. You don't have the right to asylum, you don't have the right to a residence permit to work, you have to hide all the time to avoid being beaten by the police."
Hassan sleeps with three friends in a "chabolas," as the makeshift shelters constructed from pieces of sheet metal, sheets and cardboard are called. Often invisible, hidden on the cliffside above the sea or in the bushes, the "chabolas" are routinely dismantled by the police.
"I live here because I have nowhere else to go," he says with a laugh. "My mother in Morocco doesn't know anything about my situation here. But she must guess that it's not going well. She asks me to come back to Al Hoceima, back home. But I don't want to, there's nothing for me there."
'Other migrants get better treatment'
According to organizations in Melilla that help vulnerable people, there are 200 to 300 migrants who, like Hassan, are administratively non-existent on Spanish soil. According to an agreement between Spain and Morocco, these Moroccan nationals can be expelled as soon as they enter Spain.
"It is almost impossible for them to apply for asylum, they are regularly the victims of 'pushback' and sent back as soon as they are intercepted", says Marta, a member of CEAR (Spanish Commission for Refugee Assistance). Those who fall through the cracks, like Hassan, are destined for a life of hardship in Melilla.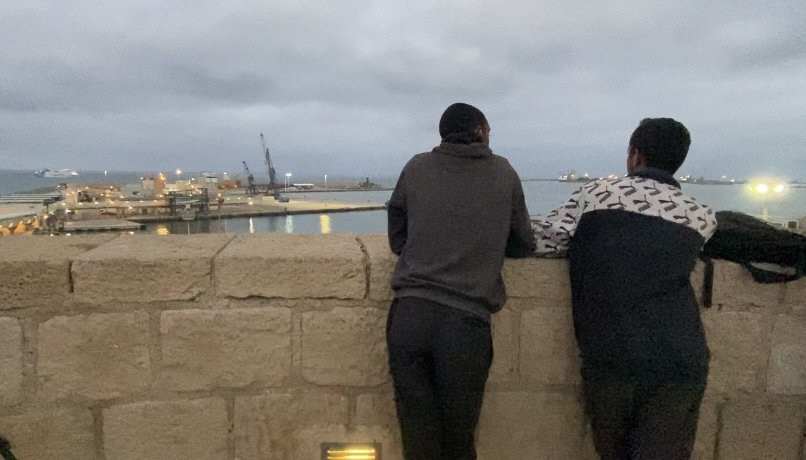 "It is not normal, when I see the others [sub-Saharan Africans: ed's note], they can request asylum, they are offered a place to sleep, we get nothing," the young Moroccan complains again. NGOs reluctantly acknowledge that sub-Saharan Africans are treated better. "In the streets you almost never see black-skinned migrants," says Philomena from Solidarity Wheels, an organization that specifically helps Moroccan nationals in Melilla. "These sub-Saharan migrants don't have an easy life here, but they are able to put in an asylum application and be transferred to the mainland." For Moroccans, that option rarely exists.
Former minors also deserted by Spain
Stuck in this small piece of land, young Moroccans hang out in the streets of the enclave, idle. "You can recognize them by their jogging suits and their caps, they never wear jeans," a volunteer explains. Some beg, others fall into delinquency. "Here, you don't do anything, so you sink fast", Hassan says, explaining that he spends his days on the beach "thinking" or going to the skatepark in the city center, where he knows he can get some help (especially clothing) from the nonprofit groups.
For former Moroccan minors, those who arrived in Melilla several years ago, life is no easier. Although they are protected by the State before they turn 18 and housed in one of the three centers for minors in the city, when they reach adulthood, the vast majority quickly find themselves without papers. That's due to the "unwillingness" of the Melilla authorities and the "complexity of the administrative system and its slowness," Philomena says.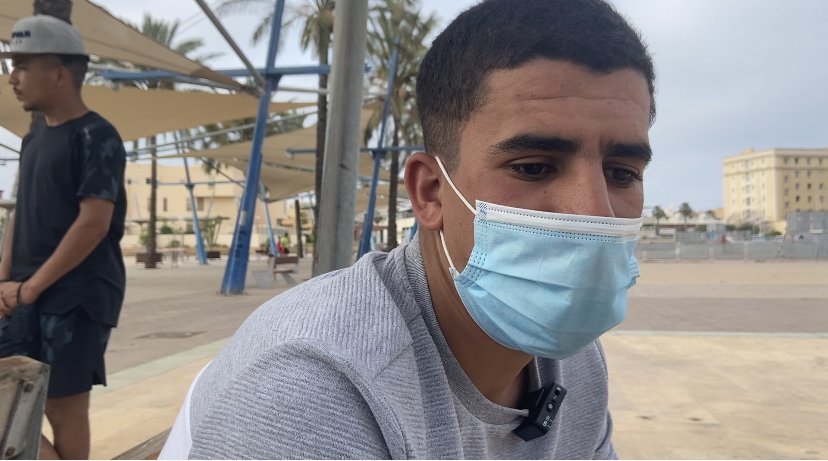 That is the case for Ayoub, who arrived in Melilla at the age of 17. He spent a year in a reception center for minors, the Purissima center in the heart of the city. He will soon turn 20. "Nobody helped me with my documents there," he laments. "You spend months at Purissima and nobody tells you what to do to get papers... So in a few months, I ended up being illegal."
In order to "exist" administratively in Melilla, young Moroccan migrants must obtain a "padrón" (a home address) and register their fingerprints at the police station. "Theoretically, these two conditions are enough to obtain valid papers to leave Melilla and reach the Spanish mainland," Philomena says. The procedure seems simple, but in reality it is full of pitfalls.
"To validate the padrón, the police must come to the home in question and verify that the person lives at the address indicated. Most of the time, the police do not come or do not issue a padrón when they see that the applicant is Moroccan," Philomena explains.
Many Moroccan nationals do not even try to go the legal route anymore. Ayoub and Hassan intend to leave the enclave illegally by hiding in a ferry departing for Malaga, Motril or Almeria (southern Spain). Almost every night, Moroccans try to enter the port of Melilla, risking their lives. "I am afraid, yes, I am afraid of the police, I am afraid of dying in the port, or at sea, but I will not stay here all my life without anything," says Hassan. "I have no other solution." 
Charlotte Boitiaux, special correspondent in Melilla