With the Olympic Games just two months away, refugee athletes are putting everything they have into reaching the goal of competing on the team in Tokyo.
Luna Solomon has her sights set on one thing: a spot on the refugee team due to compete in Tokyo.
Just six years ago Solomon fled Eritrea, a country with one of the worst human rights records in the world and a history of conflict. It could hardly be more different from where she is today – training in the elite sport of rifle shooting in Switzerland. 
"In my country, if you're shooting, it's to kill someone," the 27-year-old Eritrean told the Reuters news agency during a break in training. "We don't use rifles for sport."
After arriving in Switzerland in 2015, Solomon met Niccolo Campriani, an Italian Olympic gold medallist and former world champion, and she took up shooting, a sport the Olympic organizing committee says requires immense skill and nerve. Campriani is now her coach for the 10m air rifle event.
In shooting … athletes require deep reserves of mental strength.
Luna Solomon is one of around 55 refugee athletes who are hoping to make the Refugee Olympic Team, competing this year as EOR, its French acronym.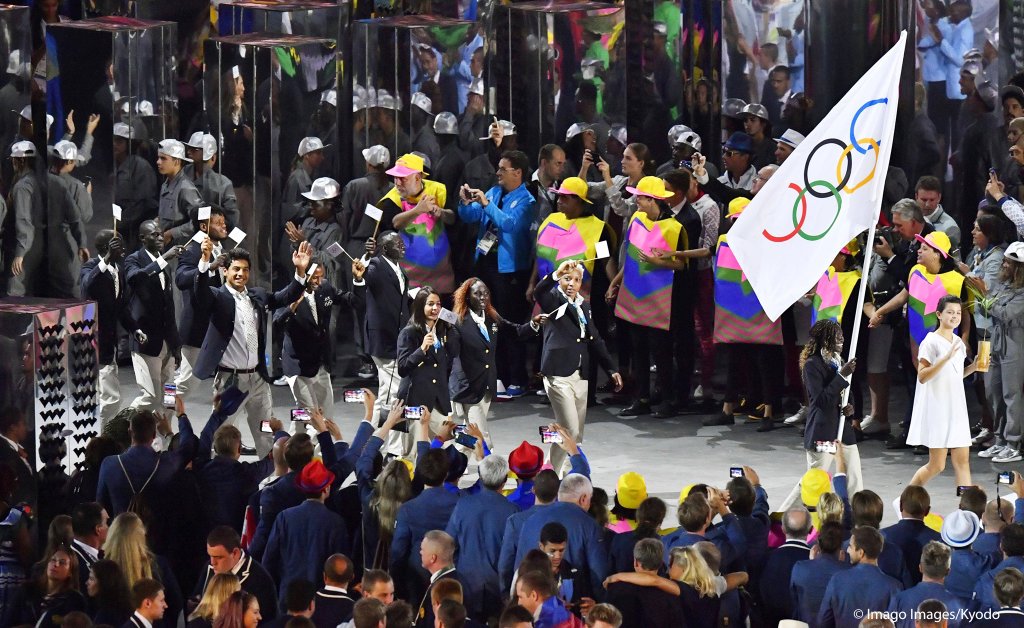 The International Olympic Committee (IOC) unveiled its first refugee team at the 2016 Rio de Janeiro Olympics to help raise awareness of the global refugee crisis. That year, more than a million refugees entered Europe after fleeing wars in the Middle East, Africa and central Asia. The ten members, from Syria, Congo, Ethiopia and South Sudan, competed in athletics, swimming and judo.
This year, Solomon is among the athletes from 13 countries to have been pre-selected for the postponed Tokyo 2020 Games, with the final squad to be announced in June.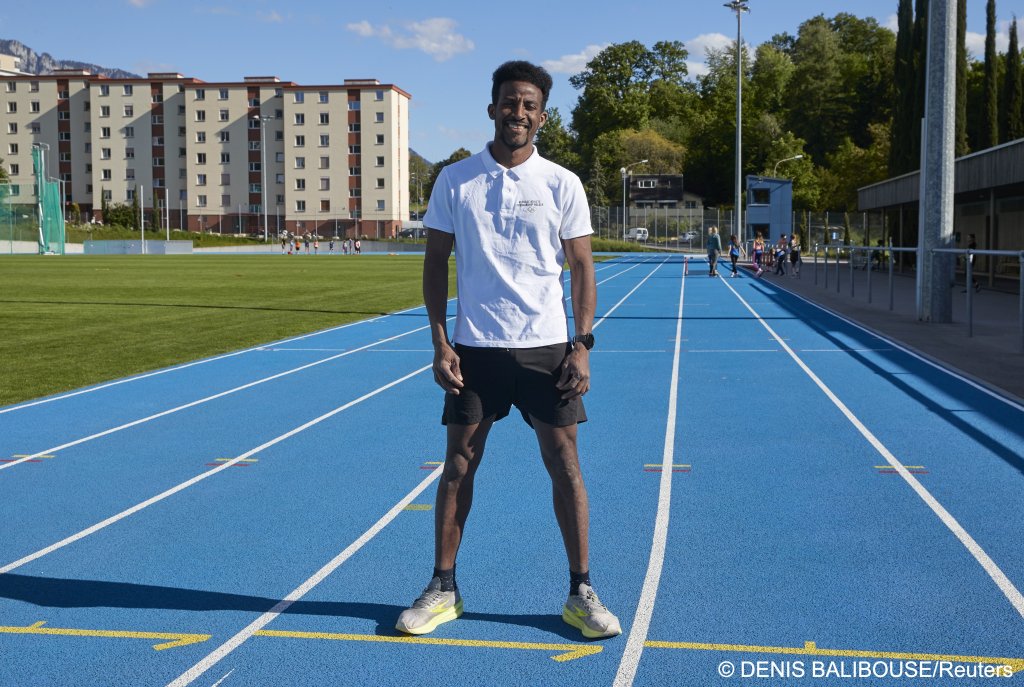 Journey to freedom
Another Eritrean athlete, 31-year-old Habtom Amaniel, is also on the shortlist, hoping to compete in the 10,000-meters event. In the safety of his training facility in Switzerland, he told Reuters that he feels liberated to be ambitious.
"Here in Switzerland, I had chances I did not have in my country," said Amaniel, who undertook a dangerous journey through Sudan and Libya before making it to Italy and eventually Switzerland.
"Here I can do whatever I want, and how I want. No one is telling me 'you cannot do that, you have to do that'."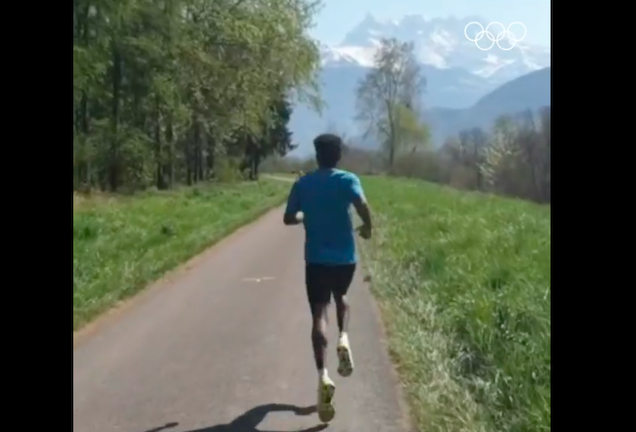 "Stay active and positive," Amaniel says on his Facebook page.
His coach, Cyrille Gindre, attributes Amaniel's focus and dedication to the hardships he has faced. "He left without money, he had nothing, he had to cross the desert, he had no water. (He had to work out) how to cross the sea," Gindre said.
"I think this is why he has so much willpower. Like a lot of people who lived in those places, everything looks brighter and this is what we see in his journey."
Pandemic challenges
For some the coronavirus pandemic has made training over the past year a struggle. Paulo Amotun Lokoro, a member of the inaugural Refugee Oympic Team in Rio, was based at a training camp in Ngong, Kenya, which had to close during the first lockdown in April 2020. Lokoro was forced to return to the Kakuma Refugee Camp, home to a displaced population of more than 180,000 people.
From there, he told World Athletics, the international athletics body which fields refugee athlete teams in world championships, that he was staying with his family in their compound but that his ration card was blocked.
"Right now I have no chance to get food. But my family are giving me their food so I am eating OK. I am happy to be with my family. I am happy with the chances I have had with Tegla [training camp] which have allowed me to do something good with my life."
In December, Lokoro returned to Ngong but he was forced into another lockdown at the start of March.
"It has been frustrating, we haven't had enough time to train," Lokoro told World Athletics earlier this month. "And during this lockdown the government has discouraged us from training in public and as a team, so we were training individually."
Despite the challenges, Lokoro hopes to catch up in time for Tokyo. The Games are due to start on July 23.
With Reuters