At least 262 people were intercepted by the Tunisian navy and coast guard on Friday. The migrants were trying to reach Europe from Tunisia and Libya.
A statement from the Tunisian defence ministry said that a group of 158 people from Tunisia and sub-Saharan African countries was intercepted overnight from Thursday to Friday, May 28.
The group included two babies, with the rest between 15 and 37 years old. They had reportedly set off from Sidi Mansour in the region of Sfax, a key departure point for migrants heading to Italy.
On the same day, the navy said it rescued 104 migrants from Tunisia, Morocco, Sudan, Egypt and Ghana who had departed from the Libyan port of Zouara. They were also intercepted off Sfax.
The Tunisian interior ministry said last Thursday it had arrested around 220 people for attempted "illegal migration", the AFP news agency reports.
Detained in Tunisia
Undocumented migrants and asylum seekers are subject to arbitrary detention by Tunisian authorities, according to the human rights organization Amnesty International. In 2020, Amnesty reported that the Ouardia detention center, where migrants are held, remained overcrowded, with at least 50 detainees sharing five rooms, two bathrooms and a communal eating area. "These conditions made it impossible to prevent the spread of COVID-19, posing a grave risk to the health of all those who worked and stayed there."
Tunisian nationals have been fleeing their country in increasing numbers. In 2020 more Tunisians attempted the Central Mediterranean crossing than at any time since 2011. In March, Romdhane Ben Amor, spokesman for the Tunisian Forum for Economic and Social Rights (FTDES), told InfoMigrants French that this was due to the recent wave of political protests in the country and unemployment caused by the pandemic.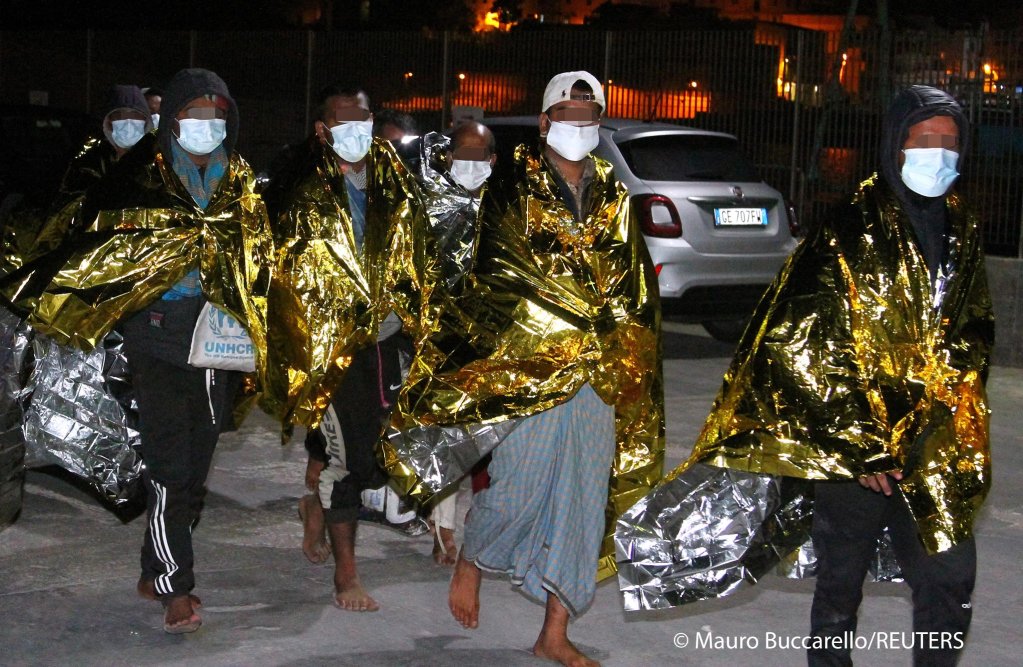 Attempted Mediterranean crossings from neighboring Libya have also increased in recent months. Since January 2021, more than 13,350 people have arrived in Italy from North Africa, according to Italian authorities. Tunisians made up the largest group (15%) of those arriving by sea.
Italy and the European Union recently announced increased economic support for Tunisia in return for greater efforts to prevent migrants from coming to Europe.
In recent weeks, at least 67 people have died in shipwrecks after setting out from Tunisia and Libya. According to the United Nations, more than 700 people have died in the Mediterranean since the beginning of the year.
With AFP