In northeast Serbia, hundreds of migrants are sheltering in the hope of being able to cross the border to Romania. The route is seen as an easier and cheaper way to reach Europe.
In an abandoned house in the Serbian village of Majdan, Seror cooks an Iraqi speciality over an open fire for her four children. She and her family are among hundreds of people from the Middle East, Africa and Asia sheltering in derelict houses in Serbia, close to the Hungary and Romania borders. Most of them are trying to get to Western Europe via Romania, which has seen an increasing number of irregular migrants in the past two years.
In 2015 most migrants crossing into Europe through the Balkan region went directly from Serbia to Hungary, not through Romania. Since then however, the borders into Croatia and Hungary, which are now heavily policed and fortified with razor-wire, have become largely impenetrable, and many believe that Romania is a better option.
As they wait for an opportunity to cross the border, the Alhayani family occupies a house abandoned decades ago by the original residents. They sleep on the ground where the wooden parquet floor has given way to damp, in constant fear that the roof might collapse.
"Of course, this is not a dream house, but what can we do?" says the 16-year-old daughter, the only member of her family to have learnt English during their journey.
"We must stay here to be able to fulfil our dreams in the future," she told the AFP news agency.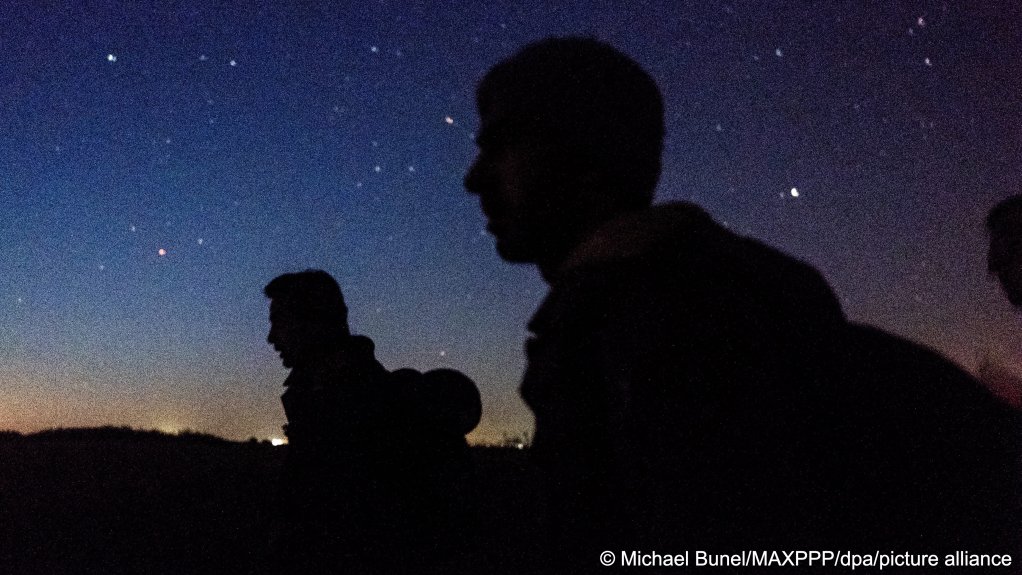 'Poor people's route'
The Alhayani family fled Iraq three years ago and, after spending two years in a camp in Greece, tried to get into Croatia via Bosnia, without success. A month ago they finally arrived in Majdan, from where they have been trying every day to cross into Romania.
The Romania path might be easier but it is a "poor people's route," a group of Syrians told AFP. Crowded into one small room, they were getting ready to try to cross the border one more time.
For those who have run out of money, crossing into Romania is virtually the only option. But it makes their trip longer and harder, and only delays the inevitable journey through Hungary, which is the first country in Europe's passport-free Schengen area.
"If I had €5,000 or €6,000, I would pay (a smuggler) to go directly from Serbia to Hungary," a 30-year old Syrian man told AFP.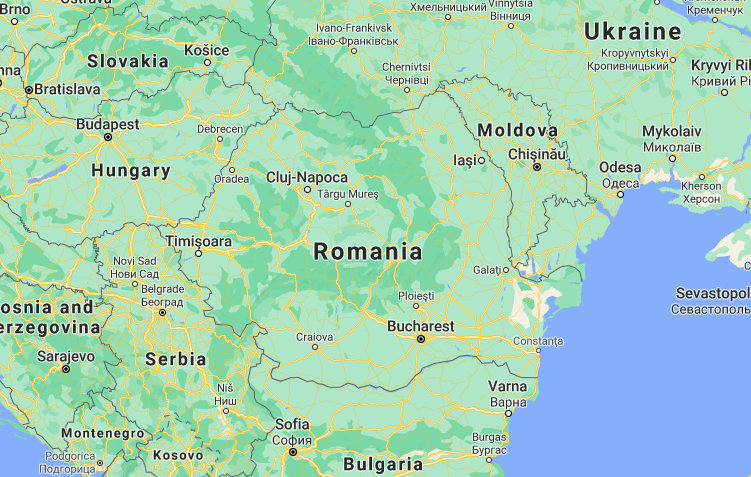 Migrants who manage to cross the border risk being arrested for "irregular entry". Romanian Border Police say that in 2020 they apprehended a total of 6,658 people "for crossing, or attempting to cross" the border, compared with 2,048 in 2019, according to a report by the Asylum Information Database (AIDA).
In the AIDA report, the Jesuit Refugee Service (JRS), an international Catholic relief organization working with refugees, says unaccompanied minors have been among those apprehended and detained by Romanian authorities. In addition, large numbers of migrants are expelled at the borders, the vast majority back to Serbia.
Illegal crossings, claims of violent pushbacks
In March 2021, according to the AIDA report, Romanian police said that they had prevented 12,684 irregular migrants from entering the country last year. The figure roughly corresponds with the 13,409 people the United Nations refugee agency UNHCR Serbia said were collectively expelled from Romania to Serbia in 2020. This was the highest number of pushbacks registered since UNHCR Serbia began monitoring pushbacks in 2016. Pushbacks – forced expulsions without the chance to apply for asylum – are illegal under international and European law.
Romanian police once had a better reputation than their colleagues in Hungary and Croatia, but now they are also accused of violence and human rights violations. They have denied violent pushbacks. 
According to migrants' testimonies, however, many have been beaten by "gendarmerie" at border crossing points between Romania and Serbia.
"Romanian police broke my leg two times, and my hand once," a Syrian migrant, who said he worked as a lawyer in his home country, told AFP. "Some people are good, some are bad."
This month the Serbian non-government organization Asylum Protection Center (APC/CZA) tweeted that Romanian police seize migrants' phones and money as well as using excessive physical force, beating them with batons. "Hamid from Morocco received several blows with a truncheon on his left leg, while lying on the ground, as he described. He still uses a crutch when walking," the group says.
In 2020 the JRS documented in the AIDA report the cases of 21 people who complained of ill-treatment by authorities at the Serbia-Romania border. This included pushback actions, violent and aggressive behaviors, threats, LGBTQI discrimination or denial of access to food, water or medical assistance.
Read also: Vast majority of pushbacks in southeast Europe involve torture, rights watchdogs say
Locals hostile towards migrants
Migrants who are stuck in Serbia, including those pushed back by Romanian authorities, are not welcome in the mainly Hungarian-speaking border region. Many locals are older farmers who get their information from Hungarian national media, known for its anti-immigration stance.
"Life will be good again when these migrants leave, they are like rats," one man with an army tattoo told AFP.
When migrants entered the town's only shop, locals sitting outside boo-ed and cursed. Police patrol around the clock to prevent violence between the two groups.
"We have offered to build a camp there, but the local community declined," Vladimir Cucic, the head of Serbia's refugee agency, told AFP. "They didn't want to become a refugee hub."
The Balkan route is not nearly as busy as it was five years ago, but tens of thousands of people still transit through this region every year. Cucic said that he expects the numbers to go up again in the near future. "It's like trying to hold water. You can't stop people."
With AFP