The general prosecutor's office in Spain has opened an inquiry into whether any migrants under age 18 were pushed back among those that were forced to leave the Ceuta enclave after the arrival of thousands of people in only a few days from Morocco.
The Spanish prosecutor's office has opened an investigation into whether migrants under the age of 18 were among those pushed back from the Ceuta enclave after the arrival of thousands of people in only a few days from Morocco two weeks ago.
Several media outlets had reported the news on Friday and Fundación Raíces, one of the NGOs that had complained of incidents of this sort, confirmed it to ANSA.
These sorts of rapid pushbacks ('devoluciones en caliente') are not allowed by law in the case of minors but are for adults under certain conditions, for example that all have been identified.
Aschraf's case
The report filed by the NGO is based specifically on the case of Aschraf, a 16-year-old boy who reached Ceuta by swimming and who had kept himself afloat by holding onto plastic bottles. Once on the shore, the young man was intercepted by Spanish military and then taken to the buffer zone on the border between the two countries.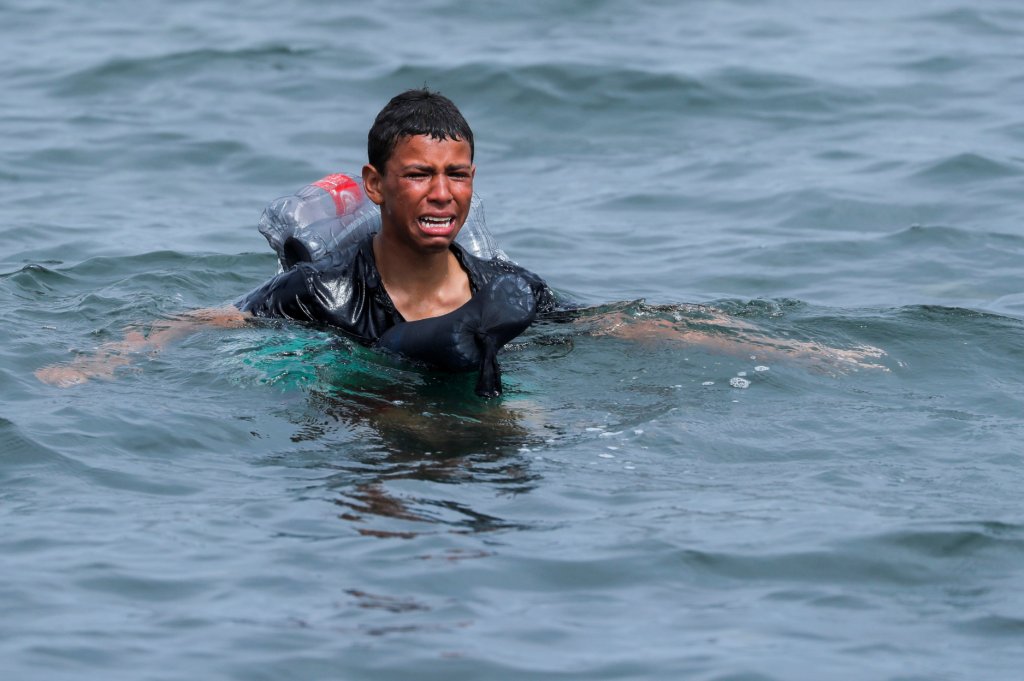 Photos of his arrival were taken by a journalist from the Reuters news agency. El Pais then tracked down the young man in Casablanca.
According to the latest official Spanish government figures, some 7,800 migrants returned to Morocco from Ceuta after having been pushed back or returning voluntarily. The government said that all necessary protocols had been complied with to manage the cases of these migrants.
According to Fundación Raíces, Aschraf's case is not the only pushback of a minor during the migration emergency in Ceuta.
Spain accuse Morocco of using minors to violate borders
On Saturday, Spanish defence minister Margarita Robles said that the use of youths by Morocco to violate Spain's borders was "unacceptable".She was speaking in relation to the record-high number of arrivals since the beginning of last week.
"One thing is clear: when minors are used as a tool to violate the territorial borders of Spain, this is unacceptable," she told state television RTVE during a ceremony to celebrate Armed Forces Day. (Picture shows )