The numbers of migrants attempting to or succeeding in crossing the Channel between Europe and the UK continue to rise. After a spell of good weather, more than 600 people have been intercepted by UK Border Forces in the last few days.
A spell of good weather often sees an increase in the number of migrants attempting to cross the stretch of water between the French and Belgian coasts and the UK. The last few days have been no exception.
According to government statistics from the UK Home Office (interior ministry), 568 people made the crossing last weekend. On Tuesday, June 1, a further six boats were detected "carrying 132 people," BBC reported.
The migrants in the six boats on Tuesday were intercepted by the UK Border Force. One of the boats was witnessed by BBC reporter Simon Jones and his team. He said the boat was being followed by a French vessel "until it reached UK waters."
An hour after the BBC team first witnessed the small inflatable dinghy with an outboard motor making its way across the Channel, they said that the UK border force arrived and brought them the rest of the way to Britain.
3,500 crossed the Channel to UK this year
The UK government has said that this year to date, 3,500 people have successfully crossed the Channel. The UK government has vowed to crack down hard on the people smugglers who are bringing people across the Channel, after more than 8,000 arrived by that route in 2020.
Last year, the UK government appointed a Channel Threat Commander and held several meetings with their French counterparts, promising more funding to strengthen checks and enforcement on the French side.
The UK government has also said that anyone reaching the UK by illegal means -- for example without papers or via smuggling gangs -- will find it difficult, if not impossible, to obtain asylum or permanent residency in the UK. Family reunification will also be difficult if arriving this way.
UK migration policy criticized
The government wants to encourage those with legitimate claims to asylum to apply via legal routes. Government critics, including those from Safe Passage UK, however point out that there are few of these legal routes open and that the decision of asylum shouldn't be made on the grounds of how someone arrived in a place.
In April, Safe Passage wrote on Twitter that Britain's Home Secretary (interior minister) Priti Patel had included "zero new routes for refugees to reach safety."
Even a member of the Conservative party, Shabnam Nasimi, who is a former child refugee from Afghanistan herself, spoke out against some parts of the government's new immigration plan.
In an article for the party's magazine The Spectator, Nasimi reflected on her own arrival in a container that crossed the Channel when she was eight years old. "When you're receiving such threats and you're desperate, you have no other choice but to leave in any way you can." Nasimi said her own arrival would have been classified as "illegal" by today's government.
Nasimi added that, "according to analysis by the Together With Refugees campaign, two in every three women and children that the UK accepts as refugees now would be turned away in future under proposed new government rules."
Those figures were based on the government's own numbers which showed that nearly two thirds of those who currently achieve asylum in the UK come via an "irregular route," and about half of everyone granted asylum in the UK are women and children, said the head of Safe Passage UK, Beth Gardner-Smith, in a BBC interview.
Since coming through an irregular route would be a barrier to asylum, this means that two out of every three women and child would now be turned away under the new rules.
Worrying increase in unaccompanied young women and girls
Undeterred by the criticisms, the Home Office announced that it had convicted 65 people since the beginning of 2020 "for small boats related offences," referring to the Channel crossings.
On Sunday, May 30, the Home Office also tweeted that they had deported "53 foreign criminals with a combined sentencing of over 250 years" that week. In total, they said they had deported "over 900 [foreign criminals] this year."
The Conservative MP for Dover Natalie Elphicke told the BBC that she was worried about an increase in the "number of unaccompanied young women and girls who have come into the country through the [Channel] route."
Elphicke said that this "is worrying because they're coming in from what are known to be the Eritrean and Vietnamese routes that are closely associated with modern slavery and sex trafficking."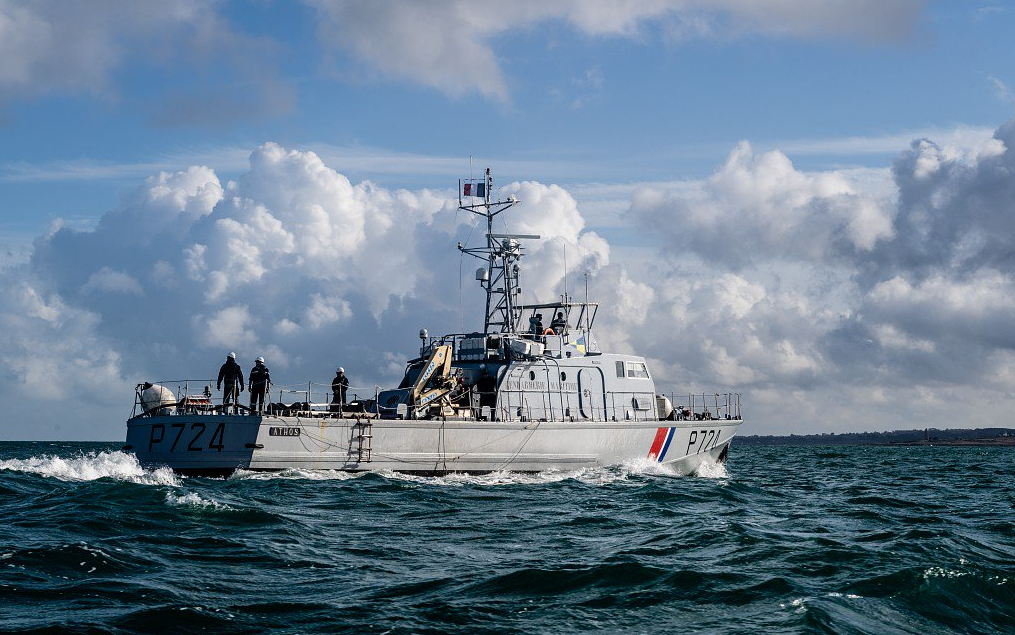 French authorities prevent more than 3,600 from crossing
The British authorities told the BBC that the French authorities had prevented "more than 3,600" from crossing the Channel so far this year.
On May 28, the French maritime prefecture for the Channel and the North Sea (Préfecture Maritime de la Manche et de la mer du Nord) said in a press release there had been several rescues of migrant boats off Calais and Boulogne-sur-Mer that day.
A cross-Channel ferry had told the prefecture they had seen a migrant boat in difficulty just off Calais. A French naval boat went to help and picked up five migrants who were on board. They were taken to Calais where they were handed over to the border authorities.
A second boat with 28 migrants on board got into difficulty off Boulogne and was helped by the French coast guard. Again, they were taken back to Boulogne and looked after by the emergency services and the border police, states the press release.
"Everyone was safe and sound thanks to the efficiency of our operation," said the prefecture.
Fights between migrants in France
A local French newspaper, La Voix du Nord, said that the French authorities confirmed that they had prevented a further four boats from reaching the UK on Monday, May 31. A French official from Boulogne was quoted as saying that every night the French authorities were out trying to stop attempts to cross the Channel but that there were a lot of migrants present at the coast in the moment because of the clement weather.
La Voix du Nord also reported a fight between "hundreds of migrants," "some armed with knives" in the Calais area, in which four people were injured. "Three of them exhibited multiple wounds, and one of them had broken ribs," reported La Voix du Nord.
The fight took place on abandoned commercial land where the newspaper said that around 300 migrants were sleeping, in warehouses which have already been cleared several times this year by authorities. They added that women and children were also present in the group. The former commercial zone which also became an illegal rubbish dump has been marked for destruction and signs hang on the fences warning of an imminent clearance.