Vaccinating migrants is, in the opinion of most authorities in Europe, an imperative. However, in many countries, the rhetoric clashes with the reality of undocumented migrants' lives on the ground. They find they sometimes have to run an obstacle course to get vaccinated.
There is a consensus throughout Europe: The COVID-19 vaccination must be made available to as many people as possible. This includes undocumented migrants, one of the groups most exposed to the virus. According to a report published by the International Committee of the Red Cross (ICRC) in February, 32% of COVID-19 cases detected in Sweden between March and May 2020 involved migrants, who represent only 19% of the population. Vaccinating exiles is therefore essential, both for their own health and to contain the pandemic and prevent the virus from mutating.
According to the United Nations High Commissioner for Refugees (UNHCR), by the beginning of April, 153 states had adopted COVID-19 vaccination strategies that included refugees. This is "extremely encouraging", the authors of the Red Cross report wrote, although they cautioned that "it is important that vaccination plans be extended to other groups of migrants, including undocumented migrants and people in illegal situations. To be truly effective, a vaccination campaign must extend to everyone."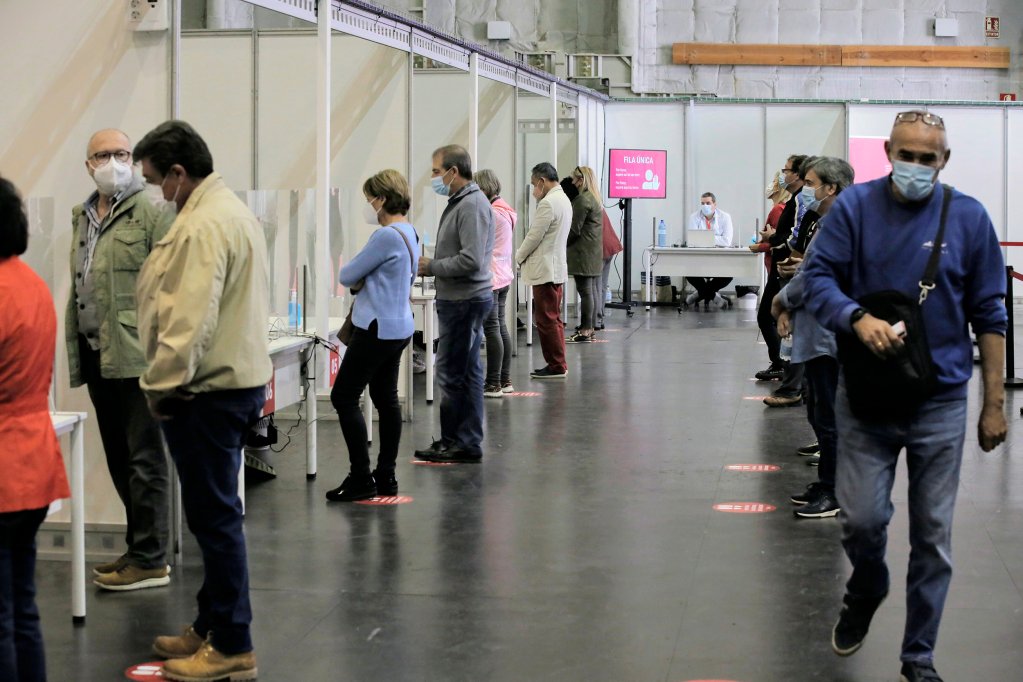 Administrative hiccups that create 'inequalities'
And that's where the problem lies. In Italy, where authorities plan to launch a "mass vaccination" effort at the end of the month by injecting one million doses per day, nearly 700,000 undocumented immigrants or foreigners applying for legal status will be excluded from the vaccination campaigns, according to figures compiled by the Catholic organization Caritas of Rome. These people are "invisible" to the administration, whose databases do not include foreigners living temporarily on their soil.
But vaccination is guaranteed for all by the constitution. And the STP (Temporary Presence of Foreigners) card, issued to all undocumented migrants upon their arrival in the country, ensures access to urgent or essential health services, including vaccinations. "Even for those who do not apply for asylum," said Gianfranco Constanzo, director of health at the National Institute for Health, Migration and Poverty (INMP).
To make an appointment, you have to go to the dedicated online platform, which allows you to reserve a slot to receive an injection. The problem is that in order to validate your registration, you have to provide a tax code, which undocumented migrants do not have. The road to vaccination stops there.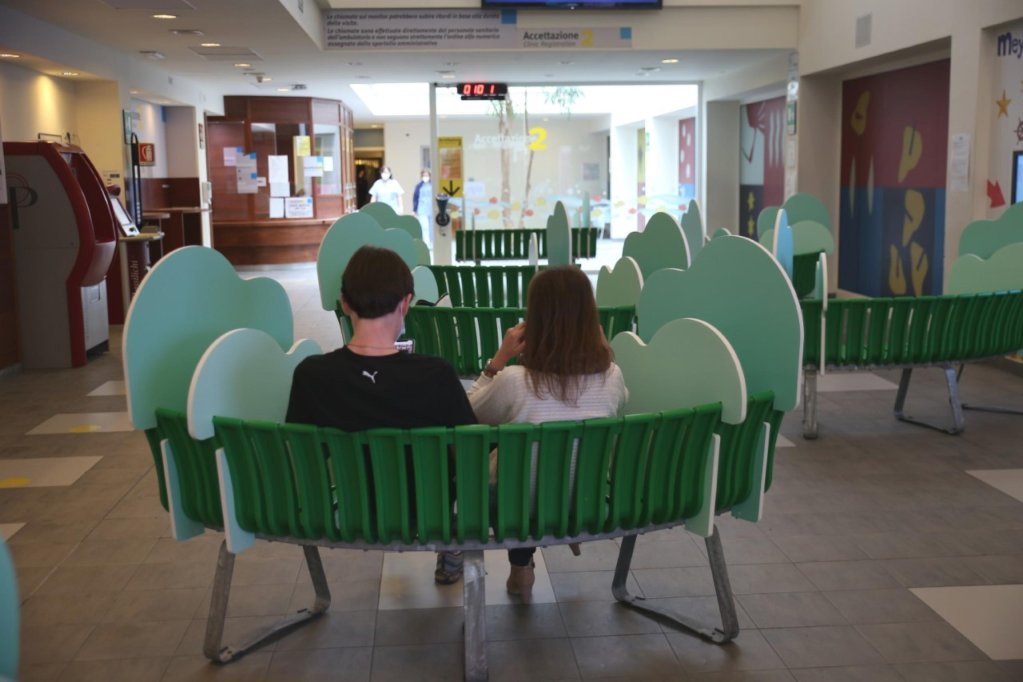 "In Italy, these platforms are managed by the regions. And for now, only Emilia-Romagna does not require this code," Constanzo explained. "This is problematic, for sure, because it further increases inequalities between populations." While in Constanzo's view the issue is "more a technical problem than a political strategy", for the Italian Society of Migration Medicine (SIMM), the situation "risks compromising the success of the entire national vaccination plan" and is "a public health emergency."
Vaccines at food distribution sites
In Greece, receiving health services is just as complicated. There, more than 50,000 undocumented migrants are deprived of access to health services because they are unable to provide a social security number. The situation also prevents some migrants from receiving vaccinations. 
For undocumented migrants in France, getting vaccinated has become a little less complicated since May 24. Since then, anyone can get a dose, whether or not he or she benefits from public health insurance (AME). No documents will be required. "The age criteria have also been abolished for those living on the street and in shelters," said Corinne Torre, head of the French mission at Doctors Without Borders (MSF).
Awareness campaigns will be conducted by NGOs in partnership with the Ministry of Health, both in fixed locations -- emergency shelters, migrant workers' homes -- and by mobile teams. "At MSF, we will also travel to food distribution sites, where we are most likely to find the same people, for a second dose," Torre said.
Reassure to vaccinate
Elsewhere in Europe, exiles face another obstacle. Many fear that if they share their data and reveal their situation to a health worker, they may be reported to immigration officials. "Undocumented migrants are very suspicious of public authorities, whoever they may be," Torre said. "There is a real need to raise awareness."
To reassure migrants and not impede its vaccination campaign - according to some estimates, the number of undocumented migrants in the UK is as high as 1.3 million -- the British government told NHS officials in February that vaccination would not be subject to checks on migration status. In the UK, "vaccination is free for everyone living here, regardless of their immigration status," a government spokesman said.
Language barriers, limited Internet access and the potential costs of vaccination are also "factors governments should not overlook," cautioned Nicole Hoagland, a member of the Australian Red Cross office. "Some European countries have understood this."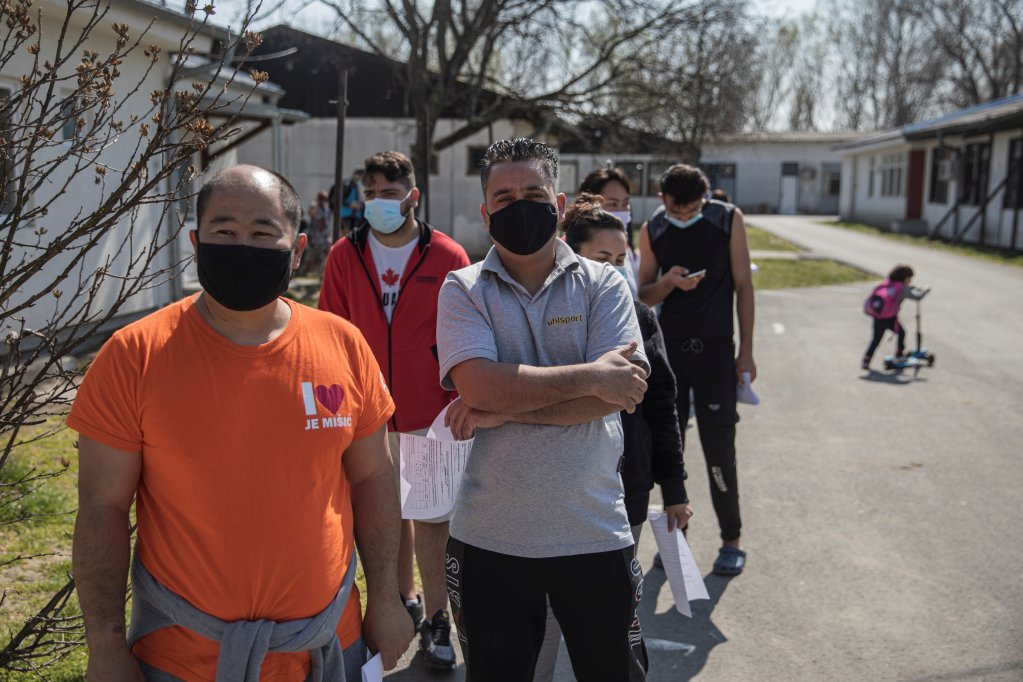 To get around these difficulties in Germany, authorities in Berlin, for example, have vaccinated exiles directly in centers for asylum seekers. In Serbia, vaccination campaigns were launched on March 26 in several migrant camps, including Krnjaca near Belgrade. And in Slovakia, after some migrants were denied access to vaccines because of their health insurance, the government proposed a new law that authorizes access to vaccines for everyone, without the need to provide a social security number. It is expected to be approved by Parliament in the coming weeks.