20-year-old Ayoub snuck into Melilla as a minor and has been living in the small Spanish enclave for three years. Originally from a small village near Fez, he says he never wants to go back there "because life in Morocco offers me nothing." He told InfoMigrants he is "stuck" living on the streets and wants "more than anything" to get to the mainland to start a new life.
"When I came to Melilla, I was a minor. The border was open at the time. I snuck in with the people who come to the enclave to work and no one saw me. It was a stroke of luck. I went straight to the local police station. They gave me a test to confirm my age. They concluded that I was 17 years old and I went to the center for minors called 'Purissima'. That was three years ago.
Melilla has four open land borders with Morocco, at Beni Ansar, Barrio Chino, Farhana and Mariguari (see photo below). Huge SAS entrances allow Moroccan workers to come to work in the enclave during the day and leave at night to return home.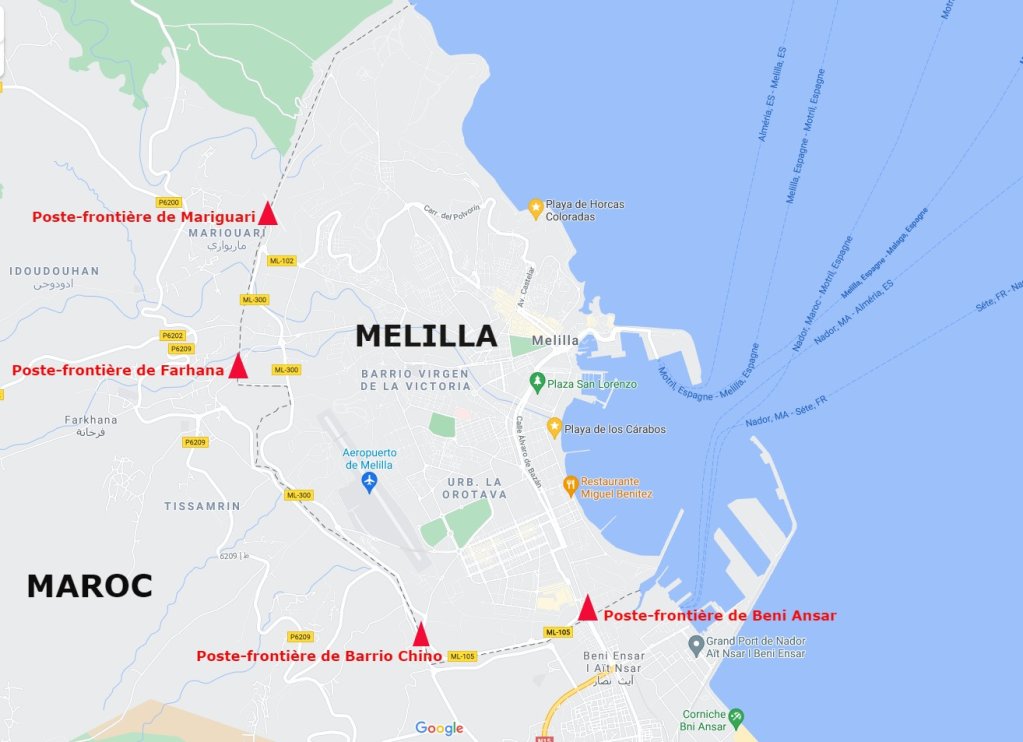 I came to Melilla because there was nothing for me in Morocco. I never went to school. I don't know why, my parents didn't push me to go and the school materials were too expensive. And I think that the education system is very bad in Morocco.
It's not easy for me now, though. I don't know how to write.
Also read: Moroccan migrants willing to take any risk to get out of Melilla
At Purissima, it was not great. My room was dirty, very dirty, there were a lot of kids with scabies. I preferred to stay outside. I didn't always sleep in the center. I used to make a 'chabolas' (shack) for myself to sleep in in Melilla, but when the police find chabolas, they just destroy them.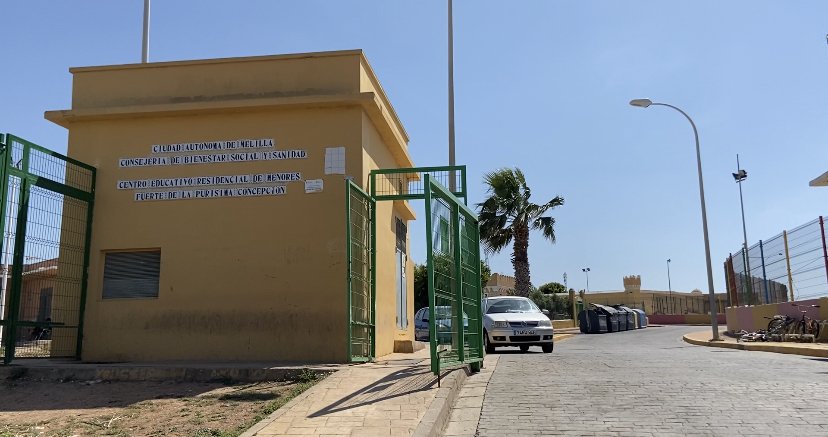 The problem with the Purissima center is the support provided -- or lack thereof. You are not helped with your papers. They are really bad at this, as if they are doing everything to make sure that when we come of age, we are illegal. Before I left the center, I asked to be fingerprinted, to have my identity registered, but nobody took care of it. Since then, I have been on the street.
In Melilla, young adults who leave the centers for minors must obtain a residence permit to legally remain in the enclave. To do this, they must register their fingerprints and obtain a 'padron' (a home address). But administrative obstacles are numerous and administrative slowness is constant, according to migrant aid associations.
During the lockdown, I stayed in Plaza del Toros, a bullring that has been transformed into an open night center for undocumented migrants. It was awful. I slept in a cot, in a corridor, because there were no free places. This winter it was very cold, because it's dilapidated inside. There are broken windows that let the cold in. Lots of people are on drugs there, or alcohol. It's dangerous.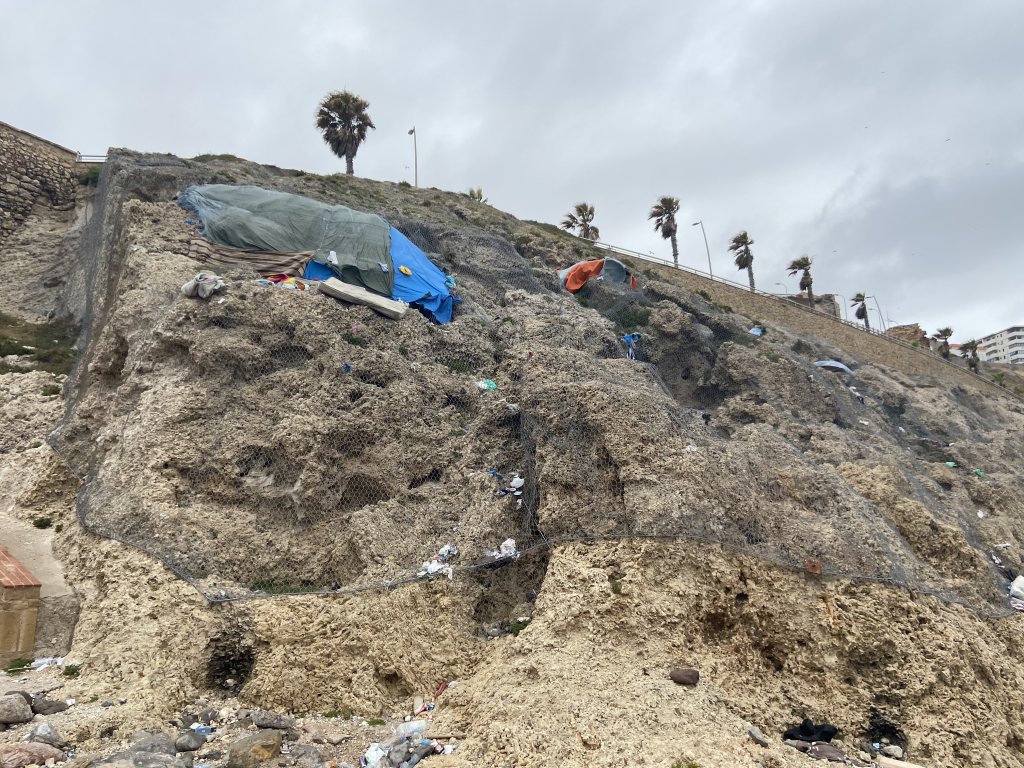 Sometimes I think it's not fair what has happened to me. A lot of migrants from other countries [in Africa] are housed in the CETI [the only reception center on the island]. I think they will succeed in getting to the continent. We Moroccans have to fend for ourselves, no one is interested in us.
I would like to go to the mainland, too. I want to leave here. When I am in Spain, I can work and help my family in Morocco. But I don't know if one day I'll have the right papers... I don't know how to do it.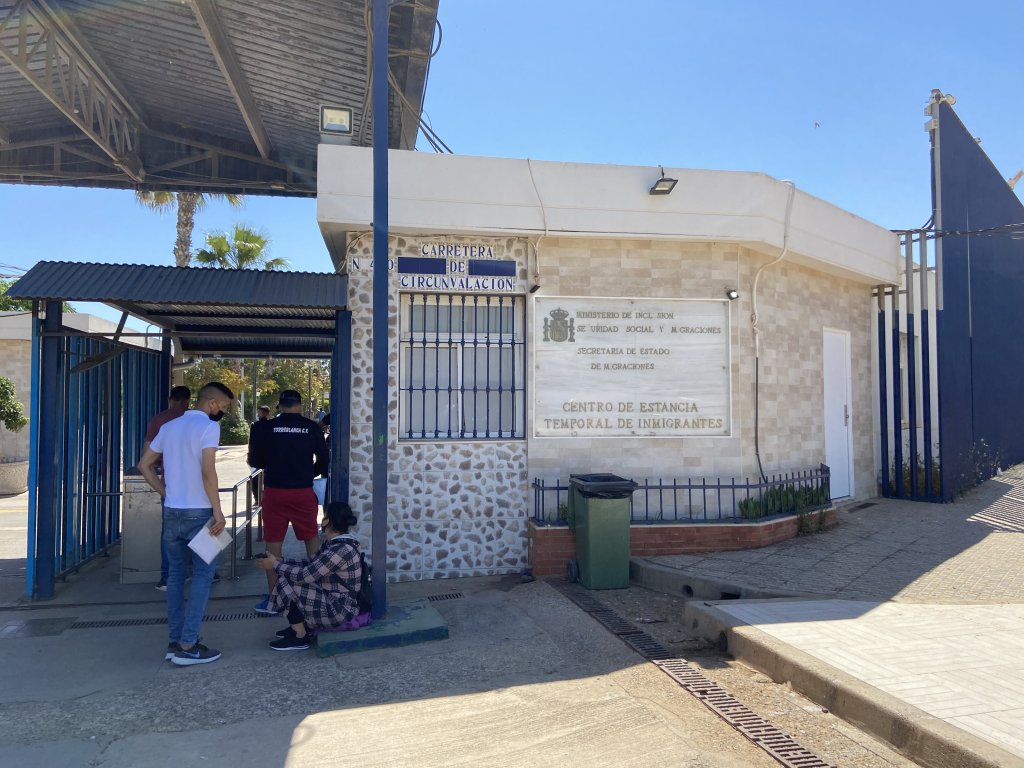 During the day, I don't do anything. I don't work because if the police make controls, they give fines. I don't go to school because you need papers to go to school here. During the day, I go to the beach or hang out at the skate park.
The hardest thing about Melilla is the police. We face their violence against us all the time. Just the fact that you speak Arabic gets you in trouble. When they hear us talking, they target us, but they are not allowed to hit us. They tell us to go back to Morocco. But how do you want us to go back when the king has opened the doors to let Moroccans in?
Ayoub is referring to the 8,000 migrants who entered the Spanish enclave of Ceuta in mid-May, taking advantage of a relaxation of border controls on the Moroccan side. Madrid has accused Rabat of allowing this to happen to punish Spain for its alleged support for the Polisario Front.
To get away from here, I have thought about leaving in a boat to cross the Mediterranean. But I don't want to die. I am the only one who can help my family, I have no brothers and sisters. My mother begs me not to cross the sea. I call her from time to time, when I can. It's very hard to talk to her. What should I say to her: 'Mom, I've been here for three years and I'm not making any progress?'"
According to migrant aid organizations in Melilla, there are between 200 and 300 young Moroccans in the same situation as Ayoub, young undocumented migrants who have become adults in Melilla and have been abandoned by the Spanish state. This year, according to the association Solidary Wheels in Melilla, 300 young Moroccans will turn 18. When that happens, they will no longer benefit from the protection of Spain as minors and "will be put back on the street" once they leave centers like Purissima.