British Home Secretary Priti Patel has urged TikTok and other social media platforms to remove posts which she says promote illegal migration.
British interior minister, Priti Patel, has urged social media platforms to remove videos of migrants crossing the English Channel. Patel has written to the companies Facebook and TikTok, calling on them to take urgent action because the videos "glamorize" illegal crossings.
Patel's letter was sent on Saturday after a video went viral on TikTok, apparently showing a group of men in an inflatable dinghy in the Channel. Similar videos had also appeared on Facebook, Twitter and Instagram and were used by smugglers to advertise the journey, according to the minister. She said promoting "lethal crossings" was "totally unacceptable."
Patel said that social media posts showing people coming to the UK by boat from France encouraged people to leave "a safe European country and put theirs and their family's life at risk."
"What these posts don't mention are the people who have died trying to make this crossing, or those forced to spend 13 hours in unseaworthy boats in freezing waters," Patel added.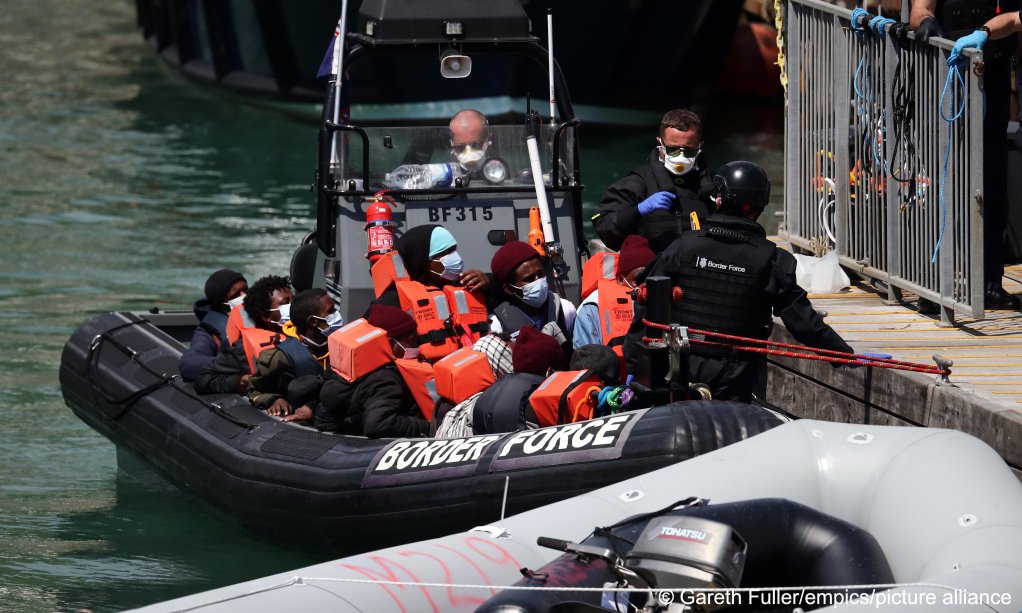 Last August, the body of a young Sudanese man was found washed up on a beach at Sangatte, France. Four migrants, including two young children, drowned in October when their boat capsized off Dunkirk.
According to a report on Sunday in the Evening Standard, a spokesperson for Facebook said: "People smuggling is illegal and any ads, posts, pages or groups that co-ordinate this activity are not allowed on Facebook."
Plan to tackle immigration crime
Patel has continued to push a hard line on asylum seekers. In a video from Ghana, where she was opening a new unit aimed at tackling "immigration crime at source," she said the aim of the government's new plan for immigration is to "go after the gangs [and] stop them from exploiting vulnerable people, from taking dangerous journeys […] to get to the UK."
Approach 'isn't working'
Within three days last week nearly 600 people tried to cross the Channel from France, many in inflatable boats. Around 300 were intercepted by French authorities between Wednesday and Friday, while the rest were stopped by UK Border Force officers.
Border police on both sides of the Channel have stepped up efforts to stop undocumented migrants from making the crossing.
Nevertheless, in the first five months of this year at least 3,100 irregular migrants crossed the Channel, nearly twice as many as during the same period in 2020, according to the Evening Standard.
At the same time, since the UK's exit from the European Union, legal migration routes to the UK have become more difficult, as migration rules are now based on a points system.
Also read: UK broke law by housing asylum seekers in 'detention-like settings'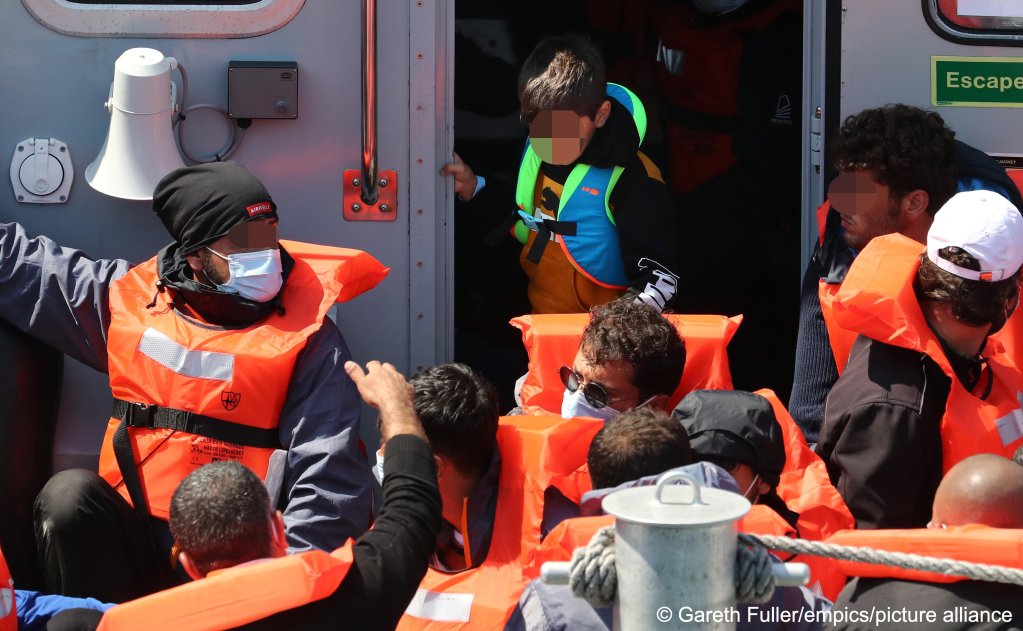 The chief executive of the Refugee Council in the UK, Enver Solomon, said the government's approach to tackling Channel crossings "isn't working and is destined to fail."
Solomon told the Evening Standard: "Instead of relying solely on an enforcement approach to stop the crossings, this government needs to expand safe routes so that people don't have to risk their lives taking dangerous journeys at the mercy of criminals and people smugglers."
With dpa