Iranian toddler Artin Irannezhad and his family died after the boat they were in capsized in the English Channel in October 2020. His dead body washed up on the southwest coast of Norway months later. This is his story.
Dressed in a blue overall and life jacket, the lifeless body of a small child drifted more than 1,000 kilometers across the North Sea. His remains were found by a fisherman on January 1 near Karmoey on the southwest coast of Norway. 
Norwegian police confirmed this week that they had identified the body as Iranian toddler Artin Irannezhad. Camilla Tjelle Waage, the head of investigations at the sheriff's office in Karmoey, said in a statement:
"The boy who was found is Artin Irannezhad. He is of Iranian origin and disappeared during a shipwreck in the English Channel off the coast of France on October 27. Both parents died, as well as Artin's two older siblings who were found dead after the shipwreck. The rest of the family have been notified."
Artin's identity was reportedly confirmed by matching his DNA with that of a relative who happens to live in Norway. Tjelle Waage of the Norwegian police said: "This story is tragic, but at least it's good to be able to give the relatives an answer."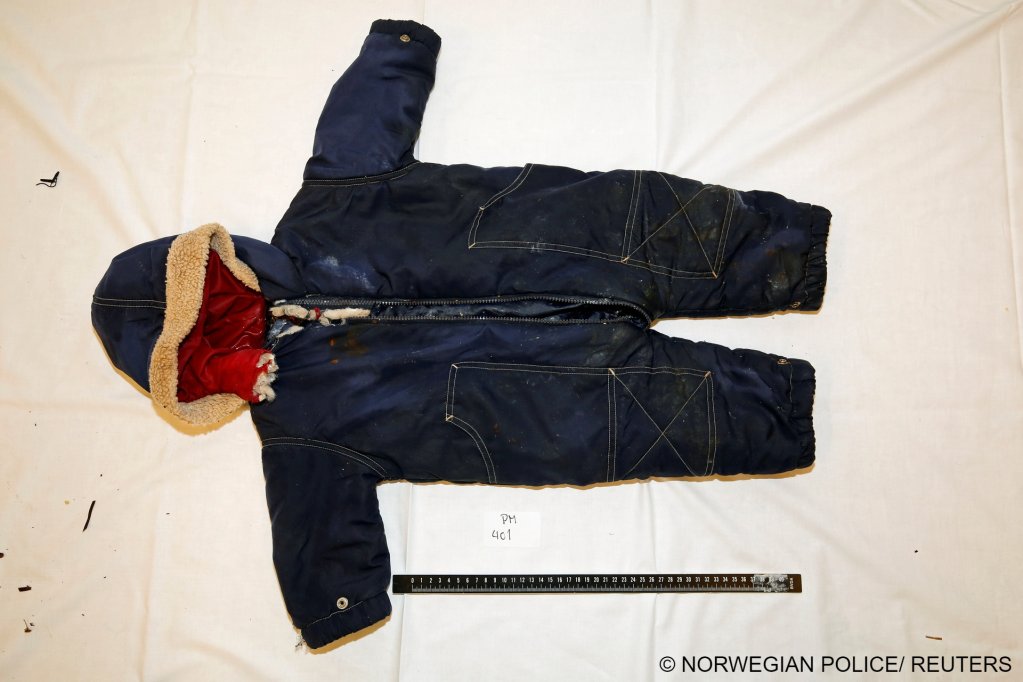 Artin's life
Details about Artin's brief life were published on Monday in Norway's Aftenbladet newspaper. He came from Sardasht, a city in north-western Iran on the border with Iraq, the paper reports. His two siblings who also drowned, Anita and Armin, were aged nine and six. His parents were Rasoul (or Rasul) Irannezhad and Shiva Mohammad Panahi.
One of Artin's uncles, Khalil Irannezhad, told Aftenbladet that many people have left Sardasht for Europe in recent years. Artin's family, like others in the mainly Kurdish region, was struggling, and his parents had to sell everything they owned to pay for their journey to Europe, Khalil said. Even though they had no relatives in England, Rasoul had thought they would be able to find work there.
The family set out from Sardasht in May or June, 2020 and travelled to Turkey where they stayed with relatives, Aftenbladet reports. From there, they tried to enter Greece but were stopped and sent back to Turkey. On their second attempt, they managed to cross into Europe and arrived in Italy, where they spent the first three weeks in coronavirus quarantine in a ship off the coast.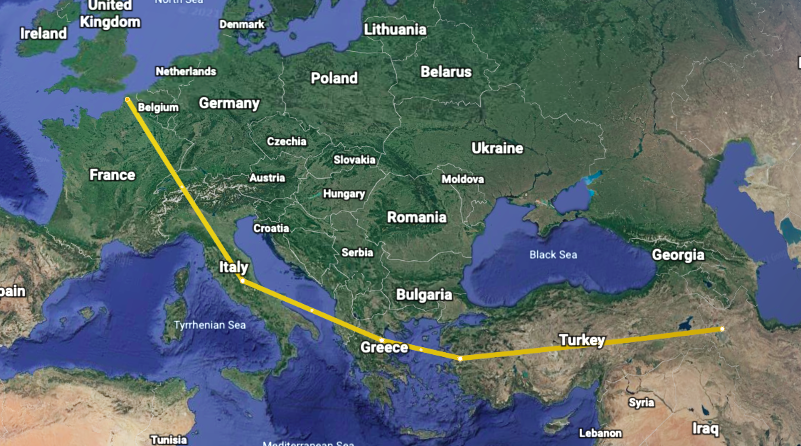 Khalil, Rasoul's brother, said that he spoke to the family regularly during their travels. Following the period in quarantine, Khalil said, the family was asked by Italian authorities "whether they wanted to stay and apply for asylum in Italy, or to travel onward." According to Aftenbladet they told Khalil that the authorities then gave them enough money to reach France, although Italy's ambassador to Norway refuted this.
By the time the family arrived at the French coast, Artin was 15 months old. As Aftenbladet writes, he had spent a third of his life on the move. In the refugee camp outside Dunkirk, home was a tent in the mud. Bruno Libbrecht, a Belgian social worker volunteering in the camp, met Artin there and played with him.
In October, the family lived in a wooded area between Ly Puythouck and the Auchan shopping center, according to Aftenbladet: "Broken tent poles, water bottles, beer cans and remnants of sleeping bags litter the forest floor. There are tyre tracks everywhere from when the authorities brought in machinery to demolish the camp earlier this year. A children's winter suit is left in a thicket."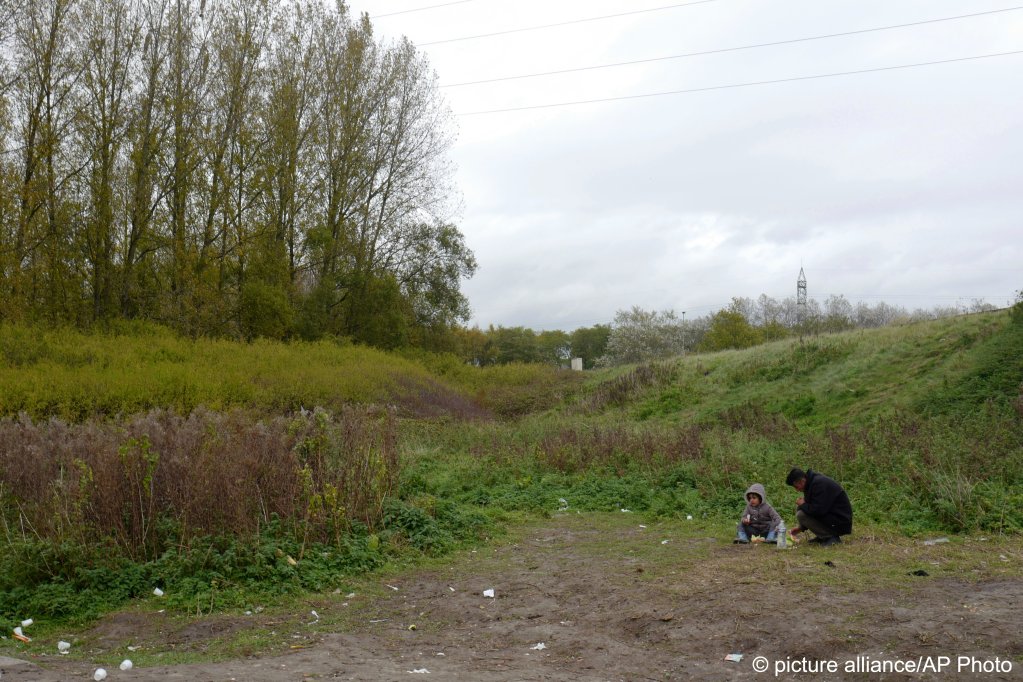 A volunteer aid worker who says she met the family in the days before they died told Aftenbladet that they were were "very nice and decent." She said the daughter had wanted to become a doctor.
On October 27, having tried unsuccessfully to get through the Channel tunnel, the family set out in a boat organized by smugglers. Two men were involved, both from the area of northwestern Iran where Artin's family lived, according to a report on the Kurdish news site, rudaw.net. All but one of the 21 people on the boat were also from Sardasht, one of the survivors told rudaw.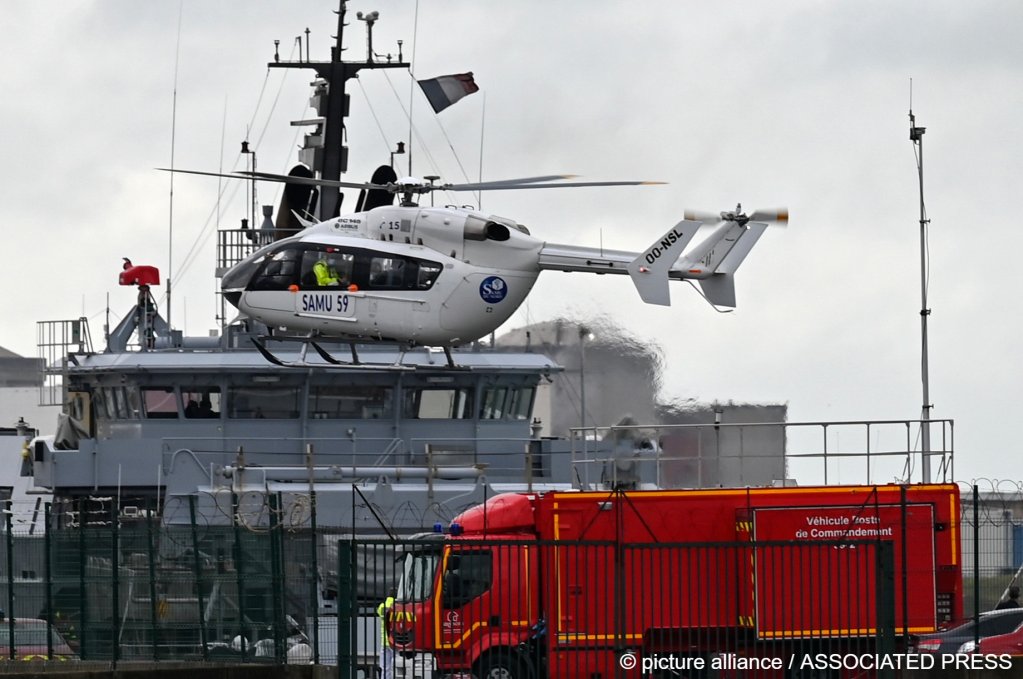 There was a light gale and 1.5-meter waves off the coast of Dunkirk when Frans Botman spotted the capsized dinghy and some people in the water from his 40-foot sailboat Marbuzet. He contacted the French coast guard and a rescue operation got underway. Over the radio, Botman told Aftenbladet, they heard that a young girl, Artin's sister Anita, had been found. Her heart had stopped.
At least 15 people were rescued and taken to hospital. The man who was steering the boat is reportedly still being held by French authorities, but a survivor of the accident told rudaw.net that the man, Mohsen, who is from the north of Iran, was forced by smugglers to drive the boat.
With Reuters