New concrete walls are being built around migrant camps in mainland Greece. The project is part of a government plan to modernize facilities, but there is strong opposition to the changes.
16-year-old Parwana Amiri fled Afghanistan and arrived on the Greek island of Lesbos in September 2019. Today she lives in the Ritsona migrant camp near Athens. Until a few weeks ago, she had no idea that she was soon to be cut off from the world by a three-meter-high concrete perimeter wall.
"I woke up as usual and got ready to go to my class," says a May 4 entry on Amiri's blog post, "Letters from Ritsona". "As I walked along, I noticed some bulldozers and many workers working by the back gate, constructing something… They told me that they were going to build a wall all around the camp."
A few weeks later, as work progresses, Amiri describes the feeling as "suffocating". In a video posted on her social media accounts she says: "Everyday, more and more, the process is getting faster. I think in one month, everything is going to be finished." 
The teenager, whose account of life from the Moria camp on Lesbos "Letters from Moria" has just been published in Greek, has started a campaign against the building of walls. It is too late to stop construction, however.
A call for tenders to erect "perimeter fencing" was put out by the UN Migration Agency (IOM) in January: it lists, in addition to Ritsona, the facilities at Diavata and Polykastro in the north and Malakasa in the Attica region. Al Jazeera reports there are plans to build similar walls around at least two dozen more camps on the Greek mainland.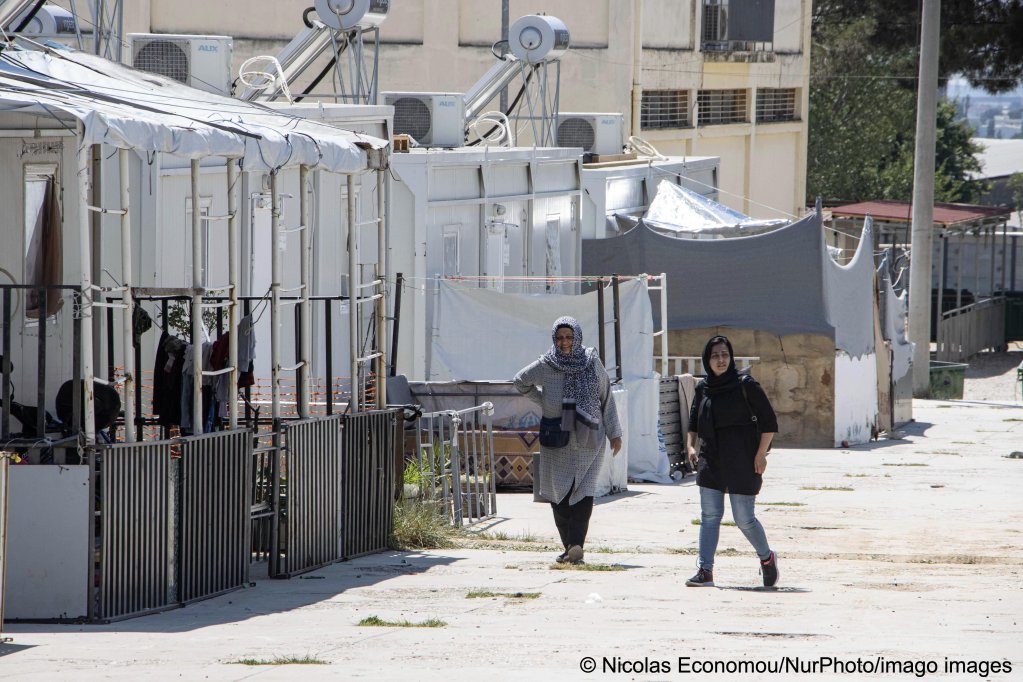 This week, an Afghan migrant in the Malakasa camp about 40 kilometers north of Athens, F.*, confirmed that work is currently underway there on a wall. And from the Diavata camp outside Thessaloniki, Denise*, a 20-year-old Afghan who, like Amiri, was moved to the mainland from Moria, said that the wall being built around the camp was "creating a prison for us."
In a WhatsApp message she told the Greek non-profit organization Solomon: "I would go at night and look at the brightly colored lights at night from behind the wire fence, but when the three-meter wall was created, I could no longer see."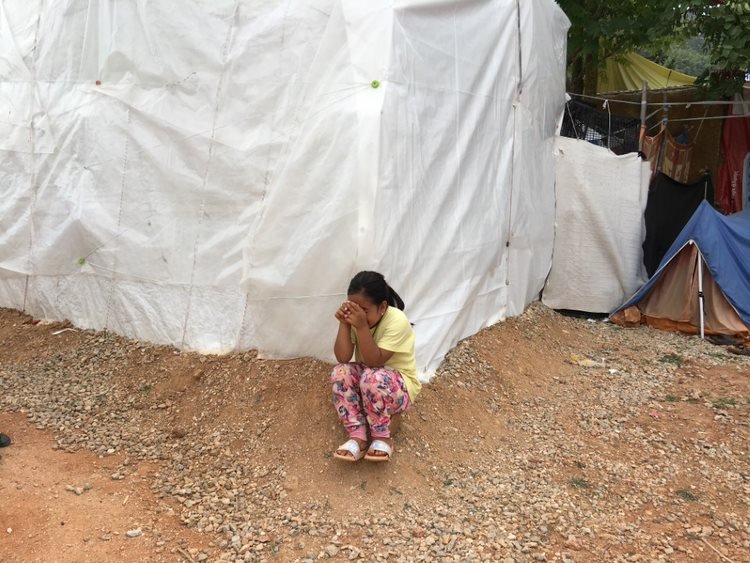 Authorities have said that the walls are there for the safety of residents, but Denise feels it is having the opposite effect. "By building this wall, they're completely cutting off our connection to the outside world. It's really scary and bad," she wrote.
Modernization
According to a spokesperson from the Greek Migration Ministry, the facilities are all being modernized with a new perimeter fence, an electronic entry and exit system and access cards. Solomon reports that the construction project is being carried out under the framework of the Site Management Support program, which is financed by the European Commission.
On several of the Greek islands a similar upgrade of migrant facilities is also planned – on Samos, a new reception center is already complete. The government in March confirmed the total funding for the new structures would be more than €250 million. EU Commissioner Ylva Johansson said that the money was sufficient to cover the project. In a blog post during her visit to Lesbos she also stated: "These are facilities that will not be closed."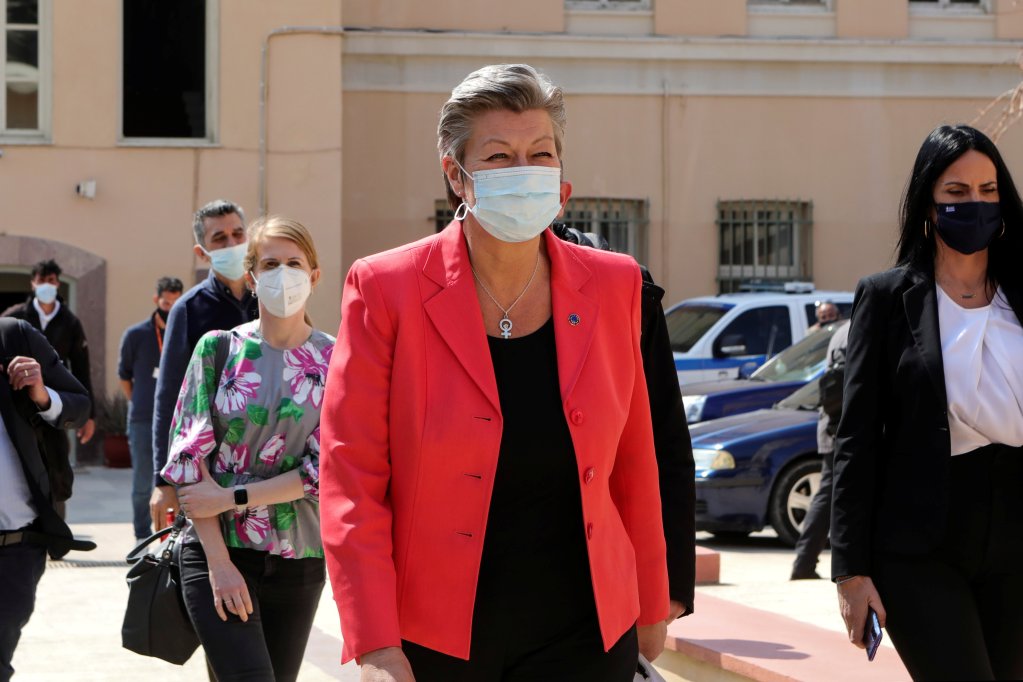 Drones and perimeter violation alarms
But the Greek migration minister, Notis Mitarakis, has spoken repeatedly of "closed structures." A report in April by AlgorithmWatch, a group supported by the German government and the Bertelsmann Foundation, among others, raised concerns about high-level surveillance measures being placed inside and around the new facilities. The report refers to Greece's 'National Migration Strategy 2020-2021: Protecting Aegean Islands', a plan which includes the deployment of a partly-automated surveillance system in migrant camps called "Centaur". Among the system's features are drone flights over the facilities to detect incidents, perimiter violation alarms with cameras, control gates with metal detectors and integrated cameras and x-ray machines, AlgorithmWatch said.
In late May, Greek migration authorities told Al Jazeera that drones were to be used in the upgraded facilities "only in case of 'unforeseen events'." But according to Petra Molnar, a lawyer with the Migration and Technology Monitor, there have already been reports of drones in the temporary camp on Lesbos that replaced Moria, which burned down last September. InfoMigrants has yet to confirm the reports.
*Names changed to protect safety and privacy