The Greek government has said that construction of the camp intended to replace the temporary Mavrovouni camp on the Greek island of Lesbos still isn't underway, despite promises to have it up and running by September.
Nearly nine months after a fire destroyed the Moria refugee camp on the Greek Aegean island of Lesbos, work on a new reception center has still not begun, Greece's migration minister confirmed Wednesday (June 9).
The news comes in spite of pledges by Greece to have the facility, foreseen to hold up to 5,000 people, built and ready to use before the coming winter.
Greek authorities said the fires that had destroyed the notorious Moria facility last September were started deliberately by residents who were protesting their confinement at the overcrowded Moria camp. At the time, the camp was locked down due to a COVID-19 outbreak. A week after the devastating fire, Greek police arrested six people who were reportedly Afghan nationals whose asylum applications were rejected.
Three months later, in December, Greece had announced that a new, permanent "up-to-standard reception center" on Lesbos will replace the temporary Mavrovouni camp by September 2021. The European Commission said it will support the Greek government with the building project, pledging €276 million for the construction of new camps on five of the Greek Aegean Islands (Lesbos, Chios, Samos, Leros and Kos) in late March.
Delayed tender process
As the Associated Press (AP) reported, Greek Migration Minister Notis Mitarachi said the tender process for choosing companies to build the new facility is underway. But getting the necessary licenses and environmental permits as well as finalizing a grant for European Union funds has taken time, according to the politician.
"In case we're still not in the new camps in Lesbos, we have contingency planning to ensure that we will never again see these pictures we've seen in the temporary camp in Mavrovouni,'' Mitarachi said when asked whether he could guarantee that migrants would not have to spend a second winter in tents.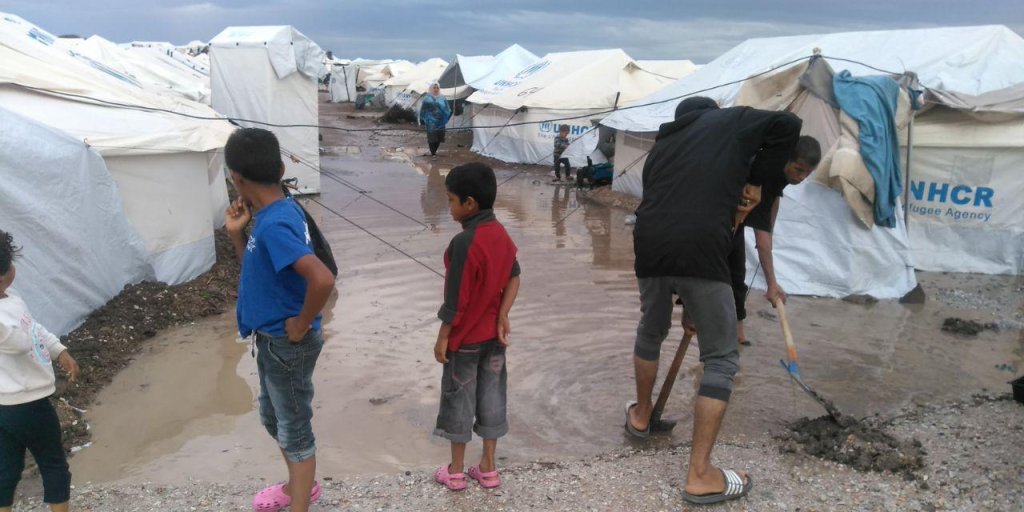 The Mavrovouni camp, usually referred to as the new Kara Tepe camp, was set up after the fire at Moria as a temporary emergency measure. Yet images of people trying to live in flooded, muddy tents made headlines for months.
According to Mitarachi, a separate camp on the Greek island of Chios is also currently under tender. Three other camps in Samos, Kos and Leros, however, are expected to be up and running by this winter.
After a meeting with Mitarachi in Brussels on Wednesday, EU Home Affairs Commissioner Ylva Johansson said a priority must be to "make sure that we will be able to have good winter conditions for migrants,'' the AP reported.
Mitarachi also defended his country's use of sound cannons to deter irregular migrants; Johansson, meanwhile, called their use "strange" and legally questionable. Late last month, it was revealed that Europe is increasingly turning to digital technologies such as drones, sound cannons and AI-powered lie detectors in a bid to prevent irregular migrants from crossing its borders. Politicians and human rights activists criticized the growing use of technology to fortify the EU's external borders.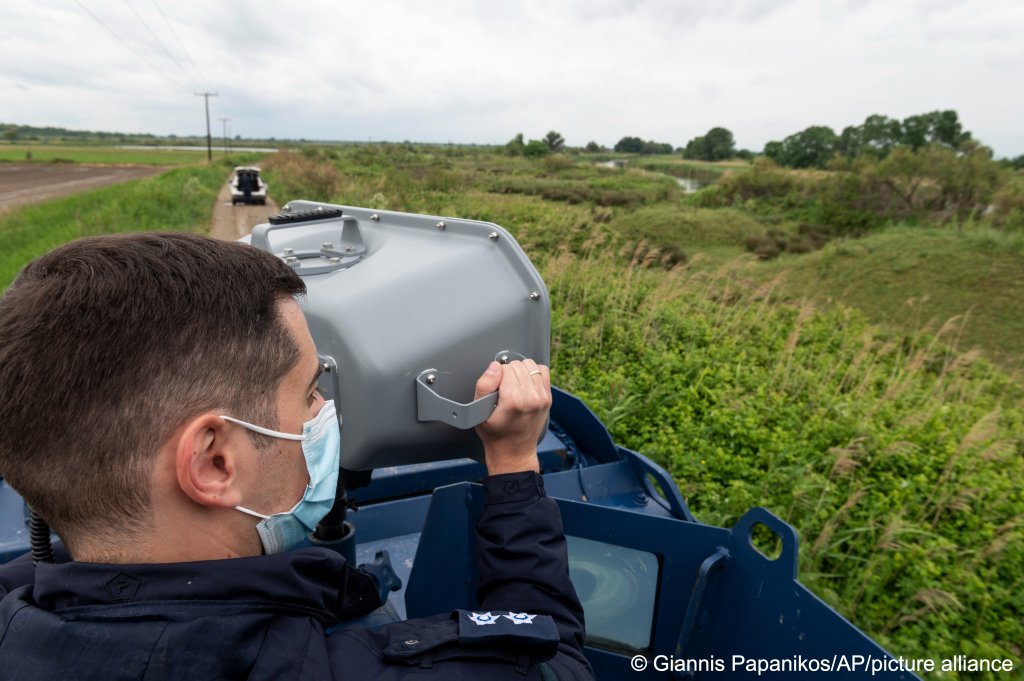 Situation on the Greek Aegean Islands
Following the devastating fire at the Moria camp, which displaced more than 12,000 people who were staying in and around Europe's then-largest migrant camp, Greece hastily erected the Kara Tepe tent camp nearby. Many refugees and asylum seekers were transferred to the Greek mainland and some to other EU countries like Germany. But thousands remained on Lesbos and were moved to Kara Tepe, which was under lockdown for long periods to prevent the spread of the coronavirus.
UN agencies, human rights organizations and migrant aid organizations like Doctors Without Borders (MSF) have repeatedly condemned the conditions at the new Kara Tepe camp and the other tent cities on the Greek Islands in the Agean Sea.
In a report published on Thursday, MSF denounced the suffering on the Greek Islands and called on the EU to end its policy of "detention and deterrence". In the report, MSF says they have "provided care to 180 people who had self-harmed or attempted suicide, with two-thirds being children" over a period of two years.
According to the latest UNHCR data, some 10,500 refugees and asylum seekers currently reside on the Greek Aegean Islands -- a number that is down from close to 20,000 in December and some 15,000 in late March. The majority of the people on the islands are Afghan (48%), Syrian (14%) and Somalian (9%). "Approximately 8% of the children are unaccompanied or separated, mainly from Afghanistan," according to UNHCR.
In a bid to send them back, the Greek government said earlier this week that asylum seekers from Somalia, Pakistan, Afghanistan, Syria and Bangladesh who arrive from Turkey are not in danger in Turkey and have no need of protection in Europe.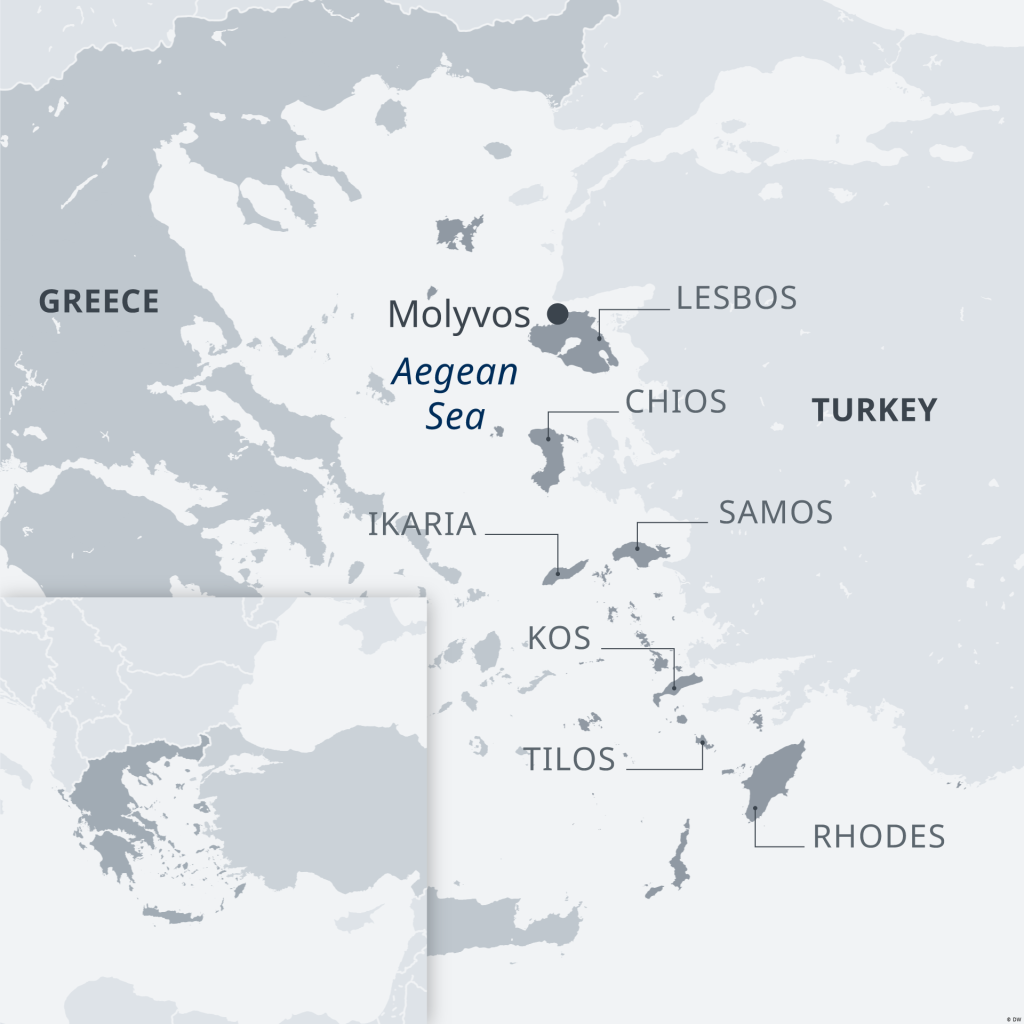 With AP, AFP