After fleeing political violence in Burkina Faso almost 20 years ago, Hamado Dipama ended up in Germany entirely by chance. Now that he has made Munich his home, he remains politically active and dedicated to social justice.
Hamado Dipama is a passionate human rights advocate and community activist, who has dedicated most of his life to fighting injustice and encouraging dialogue.
He was part of a student movement in his home country of Burkina Faso. The movement actively opposed the Blaise Compaoré dictatorship, a regime that would last for 27 years - until it was eventually toppled by popular uprising in 2014.
In resisting the dictatorship many were murdered, some disappeared, others were executed in the street, in an attempt by the government to brutally silence the opposition.
When one of Dipama's co-activists was found dead in his apartment in Ouagadougou, this presented a turning point. "That was when my escape began," he says. After hiding in Burkina Faso for a long time, he was able to escape with the help of friends and colleagues.
First he fled to Mali, but it soon became clear that he couldn't stay there either. Only then did the idea of ​​fleeing to somewhere outside of Africa come up, but he had no idea where to go. Finally, he escaped to Algeria and then from there he was able to take a plane to Paris.
But he couldn't imagine staying in France, as the former colonial power is very closely connected to the injustice and instability in his home country. "Seeking help there just seemed absurd to me."
So after spending less than two hours in Paris, he got on the next train out of the country which happened to be going to Munich. "That's how I ended up in here," he says.
Munich as a second home
After arriving in Munich in 2002, he still faced a long road ahead. He received his first culture shock as soon as he got off the train.
The term foreigner does not exist in my mother tongue Moré [also known as Mossi]. When we see someone who is helpless, we are obliged to help the person and to look after them in our home, it goes without saying.
Luckily, an African man helped him by accompanying him to a reception facility for refugees and told him he could apply for asylum there. "That was the beginning of my 'asylum career' in Germany," Dipama laughs. Nine years later, he finally received his residency status in 2010.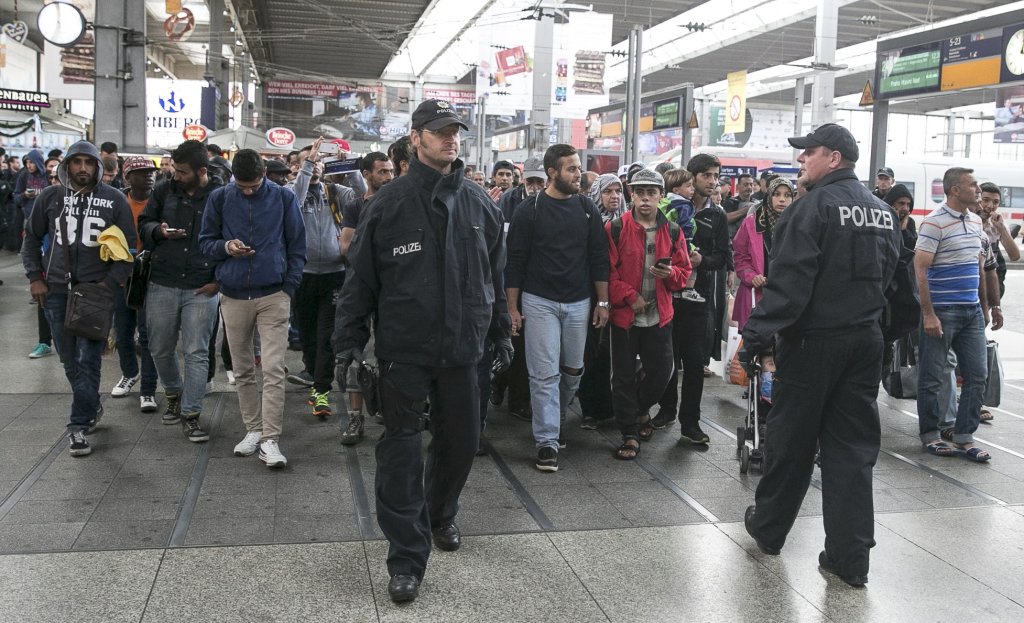 Today Dipama calls Munich his second home. "I don't see home as a passport or permit. I decide for myself where my home is -- my adopted home." He describes the concept of 'home' as not necessarily about making you feel good, but rather that it is a place where you have certain options. For example that it is a place that offers a community, where he can make plans in his life and where he has allies with whom he can collaborate on different projects.
Dipama is active in the Bavarian Refugee Council, he also organizes a Pan-Africa Congress and is a member of the city's migration advisory council and he is very socially engaged with countless other projects and organizations. But he still doesn't always feel comfortable.
Feeling at home and feeling comfortable is very subjective too, he says, there is a positive and a negative side. "On the one hand, I know a lot of people in Munich and I can rely on their support. On the other hand, I also felt a lot of hostility in terms of racism. As a Black man, I don't have the same opportunities in the job market, housing market or even in my free time. Every day I have to find a balance."
Also read: Finding a place to live - a near impossible endeavour for refugees
Finding his voice
Until a few years ago, the integration of asylum seekers in the German job markets used to include the "Nachrangigkeitsprüfung" (which literally translates to "subordination test") -- this is a policy which sets out a hierarchical system to prioritize Germans in the labor market over asylum seekers and people with a tolerated stay or a ban on deportation.
"Therefore, a foreign worker would only be considered for a job if no German wanted to take it and a refugee would only be considered if no foreign worker was available and so on," Dipama explains.
Since almost all jobs could theoretically be done by Germans or Europeans, this test, which has only been reformed by the federal government in the last few years, acted as a de facto work ban. Officially, it is about "subordinate labor market access" for foreigners and is meant to act as a deterrent for so-called "economic migrants" in particular.
After a long wait he was finally able to get his first job as a kitchen helper in 2003. However, he explains that even then, inequality remained evident, as the work permit is only for this position itself and is dependent on the employer. This often makes people vulnerable to exploitation. These and other experiences led Dipama to question how refugees are treated in German society.
"There are so many open questions concerning the treatment of refugees. The difficult living conditions in the camps and the fact that people are not even able to work and are stuck in a cycle of doing nothing is very frustrating. While at the same time people are fleeing violence and dying in the Mediterranean. Why do we have to live like this?" This has encouraged a movement from within the African diaspora which aims to help others navigate these difficult situations.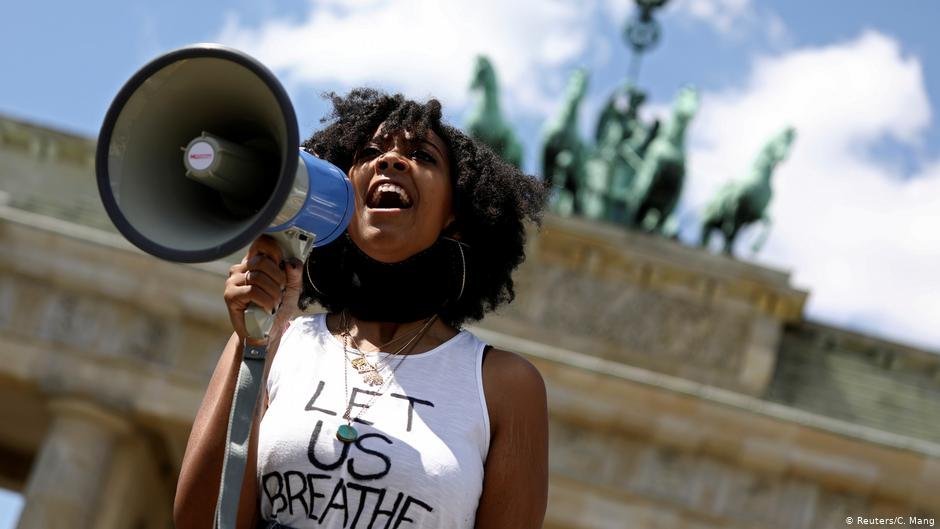 Also read: Racism on the rise in Germany
Fighting racism
In the past few years, Dipama was particularly concerned with racism in Germany, and as a vocal anti-discrimination activist he has been very frank about the realities of this.
"Racism appears from many different directions and in all parts of society," he says. Racial micro-aggressions and everyday racism on the street or in public transport are not uncommon in his daily life. It is also very present on a structural level, in being denied access to certain services as opposed to other people -- for example in the housing rental market where many foreigners face huge obstacles in Germany.
"Then there is also unconscious racism, people who have certain attitudes to whom it is not clear that it is actually racism. This has occurred through socialization and it sits deep," he says.
As a black person you always have to be a leader and make it clear that you belong to society. And an example of institutional racism is, among other things, that we are stopped and checked on the street and on the train. Racial profiling is a key part of this.
After living in Germany for over a decade, he noticed again and again that he and his friends were being refused entry at many of Munich's night spots. Then in 2013 they decided to conduct a test with friends. A group of dark-skinned and a group of light-skinned people tried to get into 25 Munich clubs for two nights. Those with white skin had no problem, but the bouncers wouldn't let the others in -- for a total of 20 times.
Dipama brought a law suit against the nightclubs for discrimination. Although the court dismissed the lawsuit, the case attracted a lot of attention and highlighted the racist door policy operating at many Munich clubs.
His position is very clear, "I don't accept racism. I don't accept discrimination. I defend myself against racism and discrimination. I advise others to defend themselves against all forms of discrimination too."
He adds, "if you accept it -- you are part of the problem. Being against racism is not enough, you have to be critical of racism and anti-racist, and recognize your own privilege."