The medical charity Doctors without borders (MSF) has announced it will suspend its medical activities in two Libyan detention centers because the levels of violence taking place there are "no longer acceptable."
"The persistent pattern of violent incidents and serious harm to refugees and migrants, as well as the risk to the safety of our staff, has reached a level that we are no longer able to accept," said Beatrice Lau, MSF's head of mission in Libya.
"This is not an easy decision to make," Lau continued. Withdrawing their support in the centers "means we won't be present in detention centers where we know people are suffering on a daily basis."
However, Lau said in a press statement, "until the violence stops, and conditions improve, MSF can no longer provide humanitarian and medical care in these facilities."
The organization said that the violence had increased significantly and "steadily" over the course of 2021. "Over the space of just one week, our teams witnessed first hand, and received at least three reports of, violent incidents resulting in severe physical and psychological harm."
Witnessed violence
The press statement from MSF went on to detail a few incidents taking place in June. At least 2,000 people are being held in the Mabani "collection and return detention center" estimates MSF. The organization visited Mabani on June 17. The teams there said the cells were "severely overcrowded" and that their team had "witnessed acts of violence carried out by the guards, including the indiscriminate beating of people who attempted to leave their cells to be consulted by our doctors."
The statement went on to say that the team on the ground had received reports of "heightened tensions the previous night that culminated in mass violence, leaving both migrants and refugees, as well as guards, with injuries."
On that visit, reported MSF, they treated 19 patients "suffering from injuries caused by the beating, including fractures, cuts, abrasions and blunt trauma." The injuries to one unaccompanied child were so bad, said MSF, that they were left "unable to walk after suffering serious wounds to the ankles." Others, they said, reported "physical and verbal abuse by guards."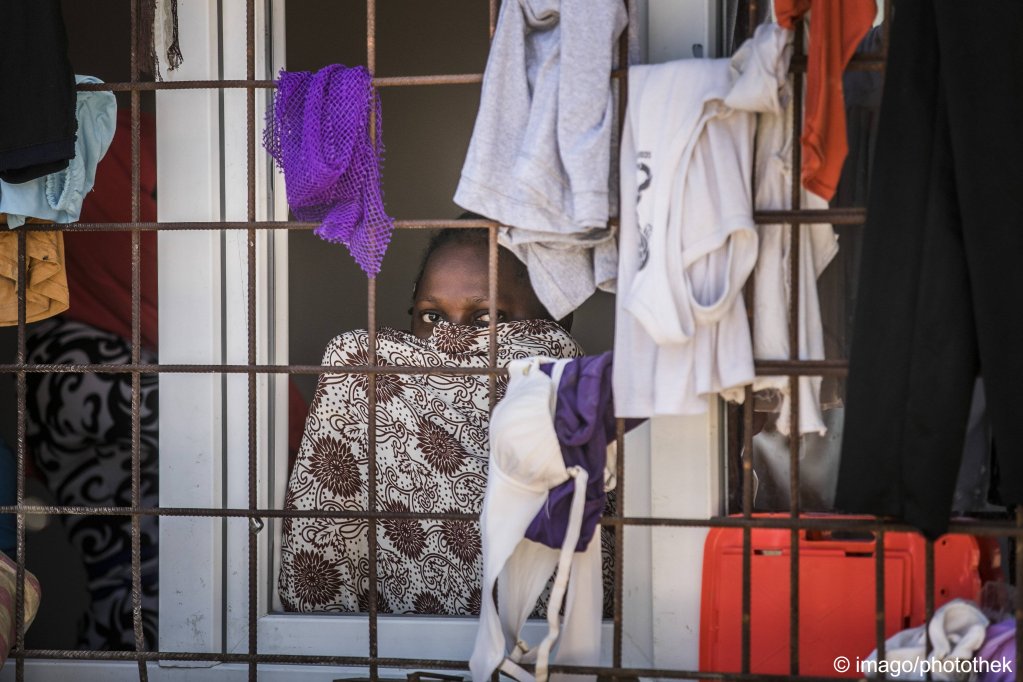 Automatic weapons fired on detainees
Earlier in the same week, on June 13, at another detention center, Abu Salim, MSF said that "automatic weapons were fired on people held in Abu Salim." The firing of these weapons "caused multiple casualties," reported the MSF teams.
Seven days following that incident, so until June 20, MSF was also refused access to Abu Salim, which in turn raised their concerns about the repercussions for those lacking treatment inside the center.
MSF states that the increase in violence they have observed in 2021 "goes together with the simultaneous significant rise in the number of refugees, migrants and asylum seekers intercepted at sea by the EU-funded Libyan coast guard."
Over 14,000 people returned to Libya
According to the International Organization for Migration (IOM), more than 14,000 people have been intercepted and forcibly returned to Libya since the beginning of the year, already exceeding the total number of forced returns for the whole of 2020. Between June 13 to June 19 alone, almost 1,600 people were intercepted and returned.
The increase in interceptions and returns to Libya has meant the detention centers are severely overcrowded and there has been a further "deterioration of the already-desperate conditions inside," according to MSF. Moreover, most detention centers "lack ventilation and natural light."
MSF's press statement said that in some centers, four people are forced to share one square meter of space. This essentially means that they have to sleep in shifts as there is not enough space for everyone to lie down at the same time. There is also a lack of access, or lack of consistent access, to clean water and hygiene facilities.
In the detention centers, according to MSF, migrants are receiving "insufficient food to eat, with just one or two small meals a day." The meals often consist of a "small piece of bread with cheese, or a plate of macaroni to share among many."
Malnutrition, mothers' milk drying up
Some migrants, say MSF, are using their medication to manage their hunger pains. Women are sometimes experiencing their breast milk drying up because of the lack of nutrition, which in turn makes them unable to feed their babies. "One woman told MSF teams she was so desperate to feed her five-day-old baby that she tried to give her ration of solid food to her infant so it wouldn't starve."
It is these "inhumane conditions," say MSF, which "frequently result in eruptions of violence between guards and people arbitrarily detained inside."
MSF has once again called for an end to this violence and an improvement of the conditions for refugees and migrants trapped inside both detention centers in Tripoli, Mabani and Abu Salim. MSF say they would like to see the end of the practice of arbitrary detention in Libya in general and hope for "an immediate evacuation from Libya of refugees, asylum seekers and migrants exposed to life-threatening risks -- including those in detention centers."
Ellen van der Velden, MSF's operations manager, said that many of those being held were already vulnerable and that being held in "desperate conditions" was subjecting them to "further abuse and life-threatening risks."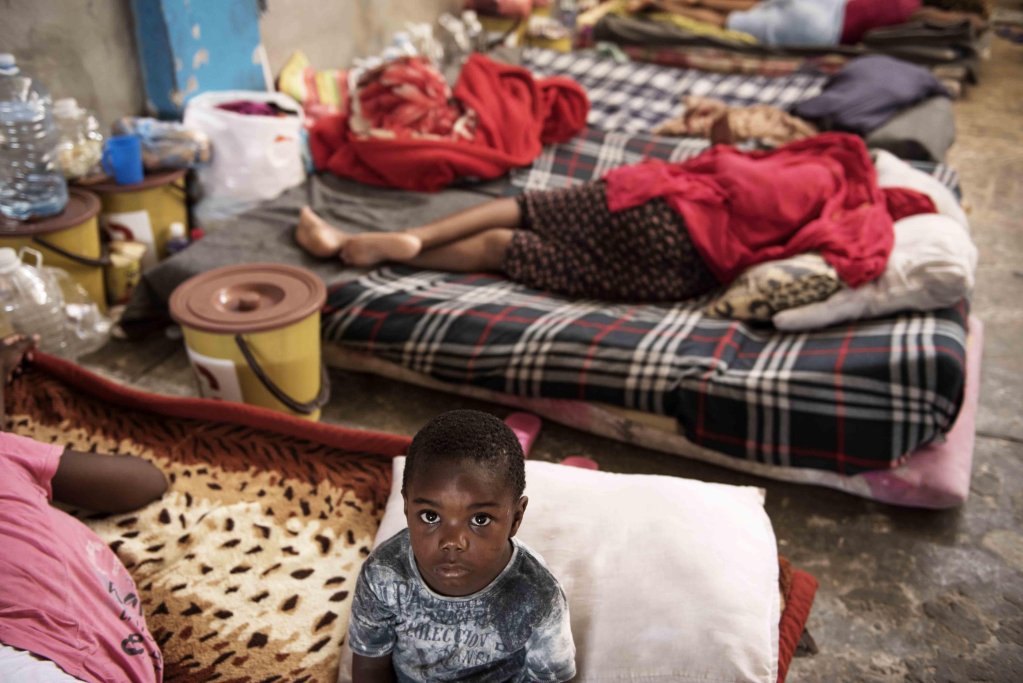 EU Commission: Situation in Libya 'absolutely unacceptable'
Although the EU funds and trains the Libyan coast guard to carry out its tasks, which include stopping migrant ships leaving Libya, on Monday, June 21, the news agency Associated Press (AP) reported that the European Commission also denounced the situation within Libya and the treatment of migrants.
Some migrants have also said that the Libyan coast guard is "complicit with the traffickers." In June, InfoMigrants interviewed one migrant who explained how the system worked. He said that migration was a "lucrative business in Libya" and claimed that he alone had "had to pay out about €10,000 between the money for the smugglers and the money for the guards to get released from prison."
Ana Pisonero, an EU Commission spokeswoman, confirmed that the situation in Libyan detention centers is "absolutely unacceptable." She also called for the "current arbitrary detention system […] to end in Libya."
AP said that the Libyan government did not respond to request for comment about the detention centers they are responsible for. Talks are being held in Berlin on Wednesday to discuss the Libyan political situation.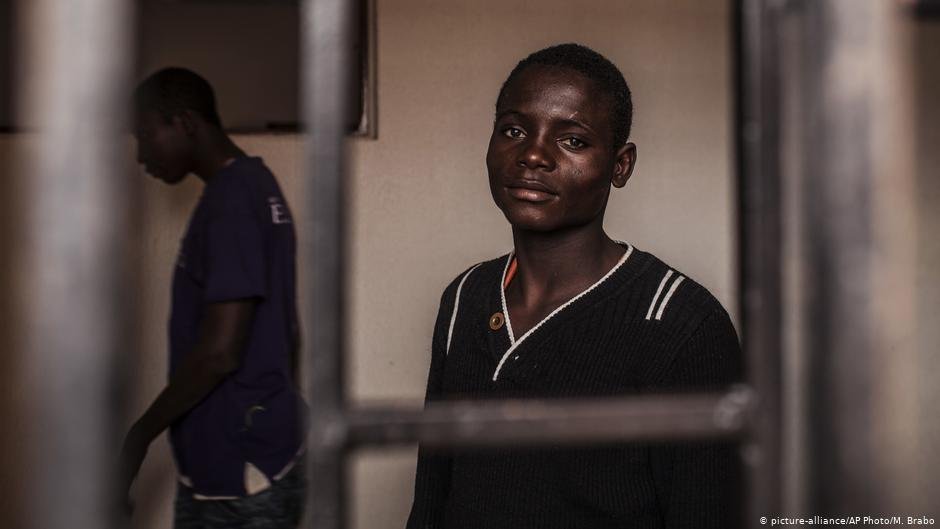 Libya conference aims for stability
The German Foreign Minister Heiko Maas said that the aim of all the participants was to "ensure international support [for Libya] was there." The talks are aimed at increasing stability in the country which has been riven by internal division and war since former leader Muammar Gaddafi was ousted in 2011.
The Berlin meeting follows one that took place in early 2020 and brings together members of Libya's interim government, the United Nations, and powers involved in the conflict. It is hoped that the talks will cement still further the ceasefire agreed between Libya's interim government and forces supporting General Haftar in the east of the country.
Libya is due to hold elections at the end of this year but NGOs and international organizations, including the UN, have repeatedly said that Libya is at present not a safe country to which to return migrants or refugees.
MSF's report comes just days after an AP investigation found that teenage migrant girls were systematically suffering sexual and physical abuse at another government-run Libyan detention center, Shara al-Zawiya.