According to the human rights organization Amnesty International, "pushbacks and violence against refugees and migrants [at the Greek borders] are de facto border policy." The organization said it had "new evidence" which it has released in a report.
The evidence of pushbacks and violence at the Greek-Turkish border is growing. Amnesty International is the latest humanitarian organization to release a report, on June 23, about what it says is "new evidence of torture, ill-treatment and illegal pushbacks of refugees and migrants to Turkey."
Amnesty International has joined organizations like Human Rights Watch (HRW) to call on both Greek border forces and the EU border control agency Frontex to investigate and address "abuse against migrants at external borders." On June 23, HRW released a report about external EU borders in Greece, Croatia and Hungary, saying that Frontex needed to be more "accountable and transparent."
The associate director of Human Rights Watch, Judith Sunderland, tweeted about the two separate reports on her Twitter feed.
The Amnesty report, entitled "Greece: Violence, lies and pushbacks," gathered evidence for its allegations last year. Between February and March 2020, for instance, "Greece violently pushed back refugees and migrants in response to Turkey's unilateral opening of the land borders," Amnesty claims.
Some 1,000 people affected
The report, says Amnesty, is based on "conversations with 16 people," who, they say "experienced 21 pushbacks" between June and December 2020. Most of the alleged pushbacks, according to Amnesty, took place at the land border with Turkey along the Evros river -- the site where Greece is now enlarging and lengthening a wall. In total, states Amnesty, the pushbacks are alleged to "have affected around 1,000 people."
In a press statement, Amnesty says that their research "shows that violent pushbacks have become the de facto Greek border control policy in the Evros region." The global human rights NGO accuses Greece of a "level of organization" in order to "execute these returns." Moreover, it says that the Greek border forces sometimes use "unofficial detention sites." This, says Amnesty, "shows just how far Greece is going to illegally return people and cover it up."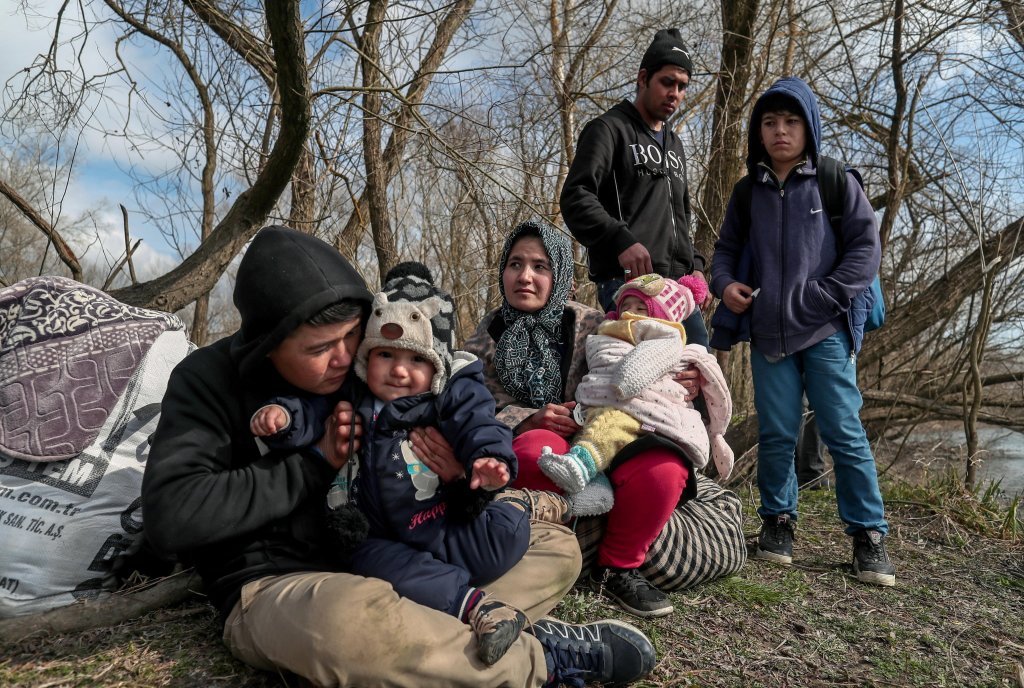 Blows, kicks, punches, slaps and pushes
When accused of pushbacks in the past, the Greek authorities have repeatedly denied that they take place and always stated that they comply with all international and European human rights laws. However, Amnesty says that the "vast majority of people" they spoke to "reported they had experienced or witnessed violence from people they described as uniformed Greek officials, as well as men in civilian clothing."
The violence "included blows with sticks or truncheons, kicks, punches, slaps and pushes, sometimes resulting in severe injuries." In addition, Amnesty said, "men were often subjected to humiliating and aggressive naked searches, sometimes in the sight of women and children."
According to Amnesty, the reported acts of violence in most cases "violated the international prohibition of inhuman or degrading treatment." They go so far as to say that "some incidents also amounted to torture, due to their severity and humiliating or punitive intent."
'He could not even move his hands'
One 25-year-old Syrian man, called Saif in the report, although his name has been changed to protect his identity, alleged that he had been pushed back four times in August 2020. On one attempt, when trying to cross the border in a group, he says that he was "ambushed by soldiers in black gear and balaclavas and transferred to the banks of the Evros river." The river marks much of the border between Greece and Turkey.
Saif says that two of the men in his group attempted to escape the ambush but were "stopped and ruthlessly beaten by one of the soldiers." The report states that Saif told Amnesty he suspected the man's spine had been broken. "He could not move at all, he could not even move his hands."
Saif said that the soldiers took the two injured men across the river to Turkey. At that point, according to Saif, "Turkish soldiers and an ambulance came to assist the injured."
Another incident recounted in the report alleges that soldiers forced a boat a group of migrants were in on the Evros river to an islet in the middle of the river where they were "stranded for days." Amnesty says they were told that one man who could not swim was "forced off the boat and screamed for help as he bobbed up and down in the water and was seen to be swept away with the current."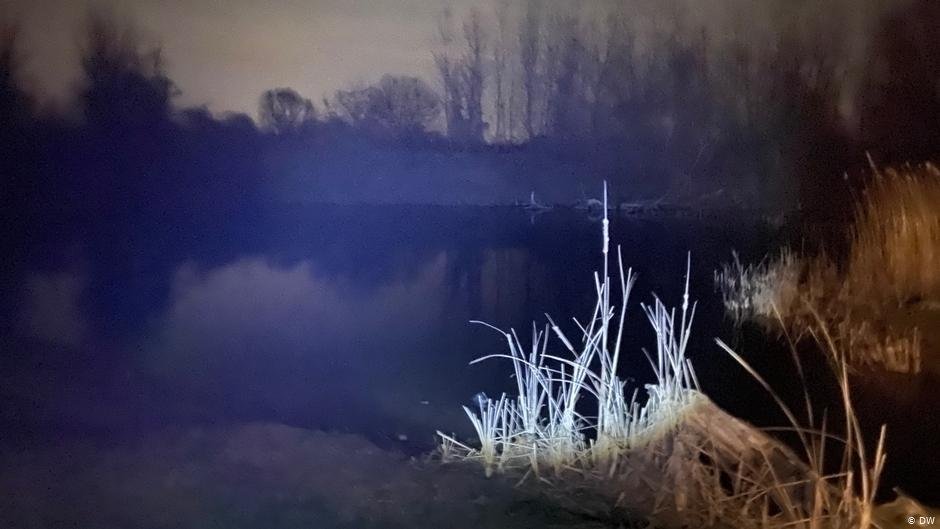 'Illegally returned'
Amnesty claims that it is not just at border areas that these pushbacks are taking place. The According to the NGO, some people are being apprehended "far into the Greek mainland before being returned to the Evros region to be illegally returned."
One of these people detained in northern Greece and pushed back to Turkey was a "recognised refugee and a registered asylum seeker who had been living in mainland Greece for almost a year." This man, who Amnesty has called Nabil (also not his real name), is a 31-year old Syrian man and registered asylum seeker.
Nabil told Amnesty he was arrested in northwestern Greece in the port city of Igoumenitsa, not far from border with Albania. He said Greek police told him he'd be transferred to Athens "and then released." However, says Amnesty "he was then transferred to a second detention site closer to the Evros land border where he was beaten and ultimately pushed back in a group of 70 people, including children."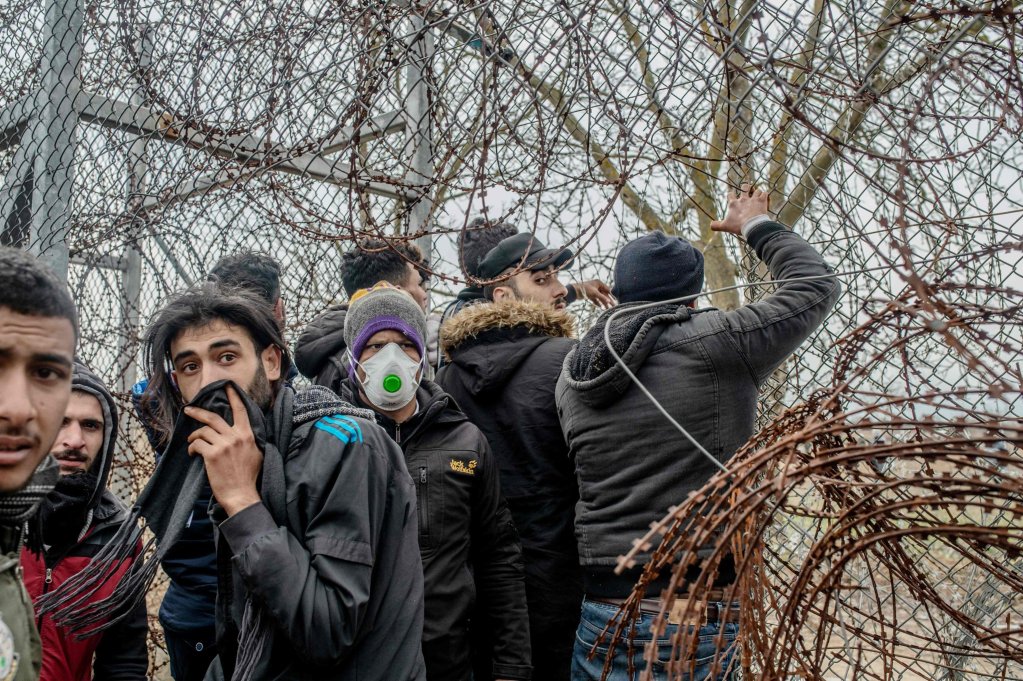 Asylum seeker detained and sent to Turkey
Nabil says that before he boarded the bus, he showed police his asylum card but "they took it from me, shredded it, and told me to get into the bus."
Also on Thursday, June 23, fellow international rights organization Human Rights Watch released relating content relating to Europe's external borders. In their report, they accused the European border agency Frontex of having "repeatedly failed to take effective action when allegations of human rights violation are brought to its attention."
Eva Cossé, western Europe researcher at Human Rights Watch, said that Frontex needed to urgently "put in place effective tools to safeguard fundamental rights." HRW said that they had written to Frontex with their findings in early June but had "yet to receive a response" from the agency.
According to HRW, since October 2020 "evidence has come to light ... that Frontex played an active role in concealing and supporting pushbacks of migrants at the land and maritime borders with Turkey."
HRW noted that Frontex put together a working group in November 2020 to investigate some of these allegations against it. In March 2021, the agency reported it had found no evidence of "wrongdoing by Greece or Frontex." However, HRW said there is "clear evidence to the contrary."